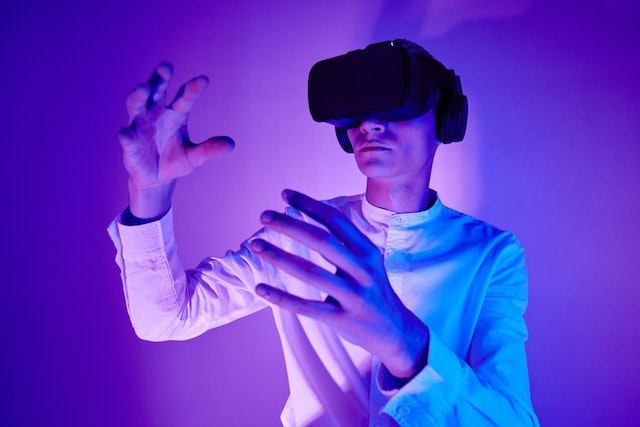 Reaching the $50M mark requires a combination of strategic planning, investment in resources and infrastructure, and an agile and adaptive approach to business operations. 
Using AI videos and automation, businesses can position themselves for growth and become more attractive targets for acquisition.
Let's take a look at 10 ways to do that. 
1 – Appointment Booking
Explainer AI videos streamline and automate appointment bookings. Let's take a consulting business for example. They could provide an AI explainer video to help potential customers determine which type of offers might suit their needs. Automate pre-service questionnaire forms and host them online so that customers can review and complete them prior to their consultation meeting. 
2 – Customer Onboarding
Slow or inefficient customer onboarding eats away at profits. Automate the process with AI explainer videos. The videos will talk about what the customer can expect and the next steps they need to take. A sequence of videos can help move them through onboarding. 
3 – Customer Service
Oftentimes, customer service questions and issues are repetitive, forcing your team to answer the same questions over and over. Improve the customer experience while also saving resources on customer service with explainer videos. Create AI videos that cover many of the common questions and problems, and automate those videos online so that people can easily find the answers they need. 
4 – Customer Follow-Ups
Automate the process of thanking and/or following up with customers using AI videos. Most people only get an email after they order or complete a service. A video stands out but an automated AI video also saves you time. For example, a professional services business could send an AI follow-up video specific to each type of meeting visit, that gives them a few tips as well as general advice about the post-meeting and what to expect next; serving as a visual reminder. 
5 – Legal and Regulatory Changes
Keeping up with regulatory changes, including data privacy and security requirements, is another common challenge businesses face when trying to scale. Keep everyone on the same page with AI videos. Use the videos to share important announcements and to explain the current compliance guidelines. 
6 – Financial Reports
Financial planning is a critical area for scaling businesses. Save time with AI video financial reports. Use engaging AI videos to share key information on previous financial results. 
7 – Financial Forecasting
Financial departments can use AI videos to explain the forecasting process to team members. This ensures that forecasts are created accurately and that everyone's on the same page. Likewise, they can also create AI videos that outline the financial forecast and why they've predicted it to help other departments better understand the current financial landscape. 
8 – Employee Onboarding
Creating an online course with AI videos quickens the process of employee onboarding. 
Use the videos to show them:
Daily responsibilities
The tools and software they use in their role 
About company culture and organization 
How to best serve customers 
Training on the product/service
Explanation of benefits 
9 – Employee Training
Use AI videos to provide e-learning courses and training programs for employees beyond onboarding. Some examples include:
Training on a new product or service 
Information on company updates 
Additional training on an area that needs improvement 
Standard operating procedures (SOPs)
10 – Automate Common IT Issues
Free up IT team time and help employees or customers address their issues with automated IT service. Use AI videos to show how to resolve the most common IT issues. Organize the videos online so your team can find the help they need easily.