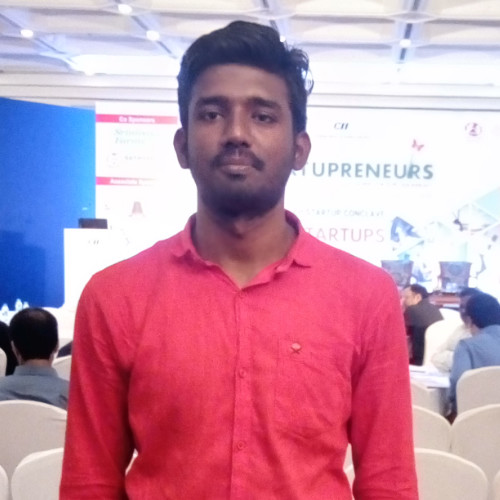 Editorial Staff Intern
Student @ Pandian Saraswathi Yadav engineering college
Every company wants to improve the way they with which they contact the customers. Here in this article, we can learn how the chatbots can be used effectively to engage the customers so that we can overcome the traditional way of engaging customers.
The services that we are giving through the chatbots is similar to the way we are using a website or app for businesses the major advantage of the chatbot is that it can be used in chat applications and also the customers can use it without downloading it on their smartphones.
Chatbots can engage and interact with customers by voice over the mobile or on Alexa, Google Home or Siri.

Chatbot marketing:
As technology is constantly changing nowadays the businesses are searching for the emerging technology to market their products and services which clearly shows that the companies must remain adaptable to compete with other companies.
Chatbots are the computer-generated programs that use artificial intelligence (AI) to communicate and conversational interactions with customers. It helps the online consumers to select the most appropriate products and services as per their needs, it answers frequently asked questions from the online customers and also it notify the customers and gives support after a purchase.
The term Artificial Intelligence is a popular buzzword but is frequently misapplied when it is used to refer to a chatbot's ability to have a smart conversation with a user. Artificial intelligence describes the ability of any item, whether your refrigerator or a conversational bot is needed to be smart in some way. If your refrigerator has a built-in touch screen for keeping track of a shopping list, it is considered artificially intelligent. Thus, all chatbots are already artificially intelligent.

World of automated marketing:

According to Ben Beck, chatbots are going to be vital players in the future of market research. There are more developments to do as the growth of chatbots in marketing continues every year and look for some unique ways for developing your automated marketing tools by integrating chatbots with your existing marketing tools.
Chatbot will storm the internet, marketing and sales department it would be slightly different from live chat here the chatbot will give realistic conversations with the user in websites or social media and help them to meet their needs more quickly and accurately.

According to Kaitlyn Petro, In 2018 alone, chatbots have evolved to be more intelligent and more human than ever before. Because of the successful adoption by the users, more and more bots are being build with advanced artificial intelligence technologies, and 80% of business companies are planning to deploy chatbot for customer service by 2020. by 2021, 50% of enterprising companies will be going to spend more on chatbot creation than developing the mobile app. As the market for applications becomes less because larger organizations are focusing on AI-powered chatbots for their business strategy.

Google's war on chatbot technology:
Investors are investing more money for building chatbot for health industries to find the diagnosis of the patient without the help of a doctor. as enterprise business dominated by Salesforce, SAP, and Zendesk announcing their bot technology for call centers with AI technology. Google also joins the war with these enterprise companies
Google introduced the tool, called Contact Centre AI, where we can attach our phone number to a virtual assistant that can pick up the calls. It's built on the bot building platform Dialogflow, which uses Google's expertise in natural language processing. Google CEO Sundar Pichai demoed a technology called google Duplex it is a cloud based voice bot.he played a recording of Duplex calling a hair salon to book an appointment using Google Assistant.

Some examples of Effective Chatbots:
The most important thing about chatbots is that it is not only used for business purposes there are various fields where the chatbot technology can play a vital role such as health, education, tourism, etc and the company or an organization that is spending money on this technology will benefitted more in future.
some examples of effective chatbots are listed below
HubSpot:
The HubSpot tool allows the user to create chatbot without the knowledge of coding.
Join our weekly newsletter to receive:
Latest articles & interviews

A

I events: updates, free passes and discount codes

Opportunities to join AI Time Journal initiatives
It also features with HubSpot's CRM to make the interaction of the bot to the customer more friendlier and personalized based on the information we already know about the person.
Acuvate's BotCore:
BotCore is the bot building platform for enterprises it has multiple tools using which the user can train and deploy chatbot for their organization. some of the bots build in botcore platform are SIA Bot, a sales intelligence assistant, MeshBOT, the world's first chatbot for SharePoint Intranet, and IT Helpdesk Bot, which helps improve helpdesk response rates.
Drift:
Drift's chatbot works as an assistant for websites it answers the question of the visitors and automatically books the meetings.it will be very useful For Sales & Marketing leaders.

The NLP functionality providing Chabot platforms:
The natural language processing can make the chatbot to react with the customer inputs meaningfully and without NLP it would be useless for example if we greet the chatbot with hello means it should understand that and should greet the user.
In this section, we can look into several tools that can help to build chatbots with NLP functionality. As the chatbot building community continues to grow, and as the chatbot building platforms also being updated, there are several chatbot building platforms that are known to have the best NLP options.
1. Chatfuel
There are two platforms with their own unique advantages Chatfuel and ManyChat. The advantage of many chat is that through growth tools it provides the way to get people into our chatbots from our Facebook or website but when it comes to NLP Chatfuel is the best NLP functionality chatbot building platform. ManyChat's NLP functionality is best for basic functions, while Chatfuel does have some more unique functionality for replying with random responses. Chatfuel is a great solution because it is easy to get started and it does offer some NLP capabilities that we can leverage with an early bot. it is most suitable for Small to medium companies just getting started.
2. DialogFlow
Dialogflow is easy bot building platform from Google it provides the ways by which we can interact with products by building a voice and text-based conversational bots which can connect with the user on the mobile app, websites, google assistant, Alexa.
DialogFlow dont have a huge budget and the amount of time we need to dedicate it is suitable for Medium to large enterprises, especially those planning to leverage the Google Assistant/Home ecosystem.
3. PandoraBots
It is the chatbot-building platforms which support AIML (artificial intelligence markup language), which gives those platforms additional features for finding free sources of natural language processing content.
I recommend you to use pandoraBots if you want to use some AIML code for building your chatbot more intelligent.it one of the few platforms that have a point-and-click interface that works with AIML. PandoraBots allows you to use some robust NLP from AIML, without doing hard coding that is required for the Superman villain sound-alike lex or Luis.it is suitable for Medium-sized enterprises which are using AIML code for building chatbots.
4. Luis
Language understanding intelligent service shortly termed as Luis from NLP offerings of Microsoft having the same structure as Dialogflow, Luis uses intents and entities to match user dialog with the best responses programmatically. Luis aims to differentiate itself from other platforms in the more relaxed conversational dialog and addition to this Luis is able to give more relaxed responses to users. luis is one of the most active learning technology. just make sure that you have a small group of developers because Luis has the steepest learning curve compare to all other NLP providers.it is suitable for Large enterprises need a chatbot that can actively learn and evolve .
Conclusion:
Chatbots or smart assistants with artificially intelligence are dramatically changing businesses. There are so many Chabot building platforms that are available for various enterprises such as e-commerce, customer services, retail, banking, leisure, travel, healthcare and so on. chatbots will be indistinguishable from human counterparts it will become impossible to differentiate the human voice with the chatbot build with NLP functionality. Chatbot will replace 85% of all customer service interactions by the year 2020.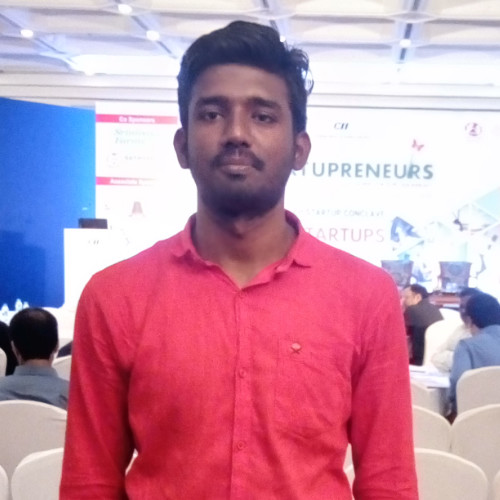 Editorial Staff Intern
Student @ Pandian Saraswathi Yadav engineering college
Opinions expressed by contributors are their own.