The Netatmo Welcome is a smart home security camera with face recognition, free local and cloud storage options, and good image quality standards. In fact there are not many other home security cameras out there that reunite this particular set of features.

Being able to recognize familiar faces, lets the Netatmo Welcome drastically reduce the number of false alarms, a feature that should be considered as a deal breaker for a smart home device such as security cameras in 2021.

The integration with Dropbox is a great way to have free cloud storage without having to settle on privacy, and the same goes for local Storage on Micro SD cards.

A pretty unique camera if you consider that facial recognition in home security is currently available only with few brands (like Netatmo and Nest) and for HomeKit users that can enable this feature through HomeKit Secure Video on any camera that supports this platform.

The only thing that surprises, is that it does not have 2 way audio to let you talk through the camera, but it's not something that compromises the security level you reach if you get this camera as opposed to others.
So, let's see how these features make for a great security camera.
Netatmo Welcome specs
| | |
| --- | --- |
| Video quality | Full HD 1080p |
| Field of view | 130° |
| Night vision | Black and White |
| Dimensions | 4.5 x 4.5 x 15.5 cm |
| Audio | 1 way audio |
| Connectivity | 2.4GHz |
| Face Recognition | Yes |
| Storage | Micro SD / Dropbox / iCloud / FTP |
| Power source | Cable |
| Compatible with | Google Assistant / HomeKit Secure Video / Messenger |
What's in the box
1 Netatmo Welcome Camera
Power adapter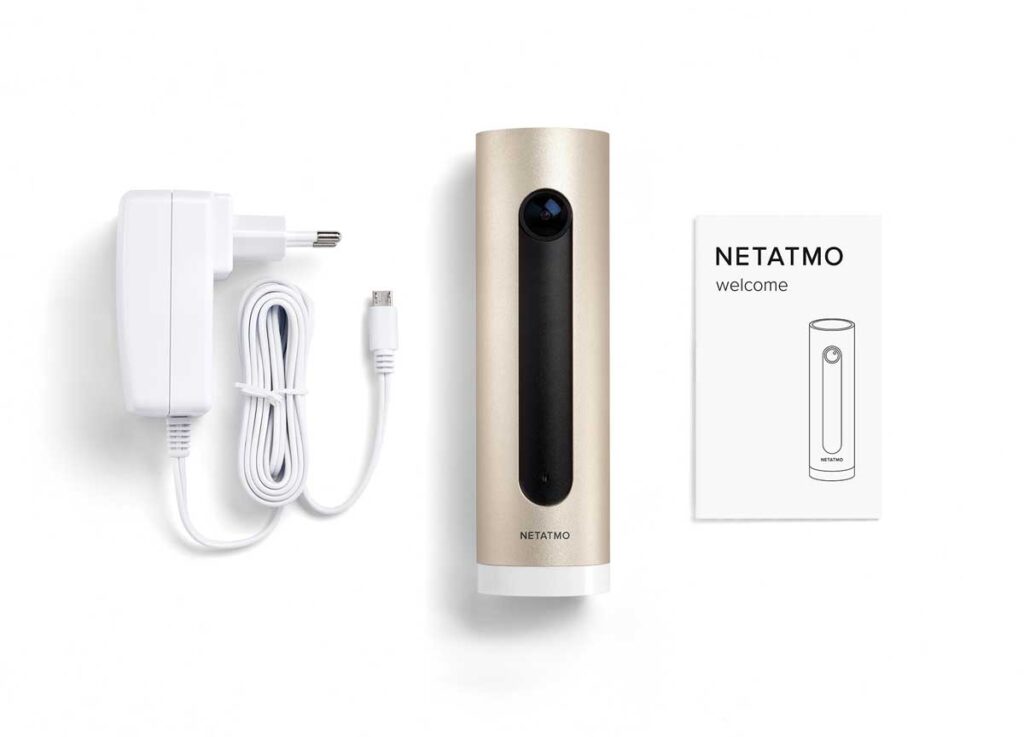 Design and setup
The Netatmo Welcome comes with a beautiful minimal design: the camera is shaped in a vertical little tower with a neutral color that shouldn't interfere with its surroundings.

In the front you'll find a black stripe that contains the camera, the sensors and also a status light that can be enabled to know when the camera is on.

On its back, you'll find the 32 GB Micro SD slot, and the Ethernet port, in case you want to make sure to get a stable connection, and of course the micro USB port for the power cable.

Read also: Best WiFi Security Cameras with Face Recognition
Setup is pretty simple, not having a homebase to install, the process is going to be similar to the one you use to pair a bluetooth speaker. In any case, the user experience in the home security cameras world has recently become pretty good, no matter which manufacturer you choose. Netatmo is no exception to that, and with their process it'll not take more than 10 minutes to be done with set up.

Of course afterwards, especially in the first month or two, you'll have to train the camera to get it to recognize familiar faces, but even in the long term, Netatmo offers a great user experience for what concerns the app.
Video and audio quality
The Netatmo Welcome offers a standard image quality based on a 1080p resolution, a limit that makes sense if you think that the camera is compatible with HomeKit Secure Video, the apple security platform, which doesn't allow 2K and 4K video resolution.

Night vision is also pretty good in this camera, although you only have the black and white version since it doesn't have an integrated spotlight. Still it's good that you get quality images both in daytime and night time, which is something many cameras don't do very well. Even with the 8x digital zoom you get a clear and detailed image.

The only downside in the video department is the lag time in live streaming. Even with a fast internet connection you might experience some lag in the feed. About this problem, I want to stress the fact that the purpose of these devices is often misinterpreted.

Live streaming, image quality, 2 way audio and so on, are all nice features which make for a nice and fun to have device, but they're not what largely improves the security level you reach if you buy one.

The main purpose of the camera should be to alert you when an intruder breaks into your house, and they have to do this in a way that integrates without too much friction in your life. So, live streaming speed might be a little more important than other factors, because it lets you know rapidly what's going on in your house, but at the end of the day, the important thing is to receive that alert, and the Netatmo Welcome does that in a flawless and smart way.

About audio, with the Netatmo Welcome, you'll be able to hear what's going on in your house, but you won't be able to talk through the camera since it does not have 2 way audio functionalities.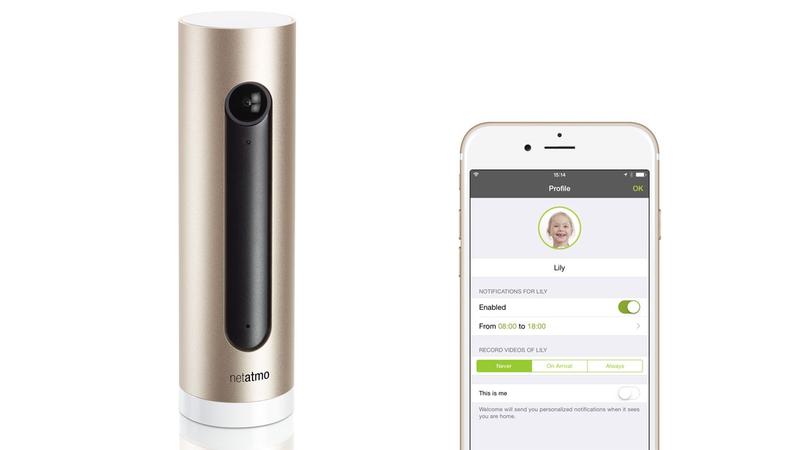 Image recognition and face recognition on the Netatmo Welcome
The facial recognition technology in the Netatmo Welcome can handle up to 32 familiar faces, which is more than you might need for a normal home surveillance system. Also, it recognizes when the detected motion comes from an animal, which is a great plus if you have pets in your house.

It will take some time for the camera to become good at recognizing those faces because it will have to capture the face from different angles. But if tagging people might be a little bit annoying at the beginning, it will soon become what makes this camera a great improvement in terms of security.

Thanks to facial recognition you will be notified only when an unknown person is detected. I've talked about this in this article about face recognition in home security, but it's worth reminding here that if you receive a notification for every family member that passes in front of the camera during the day, you're likely to start ignoring these alerts, which are the reason why you bought the camera in the first place.
Storage & privacy
Storage is what Netatmo is doing better than any other brand out there at the moment.

In fact, not only they offer the opportunity to store the footage on a local Micro SD card positioned in the camera, they also give you the opportunity to store the footage on your private dropbox account, which allows for free cloud storage and great privacy standards.

In addition to that you can also enable a private FTP server to store all the footage triggered by motion events.

So, there's plenty of options in terms of storage if you just use the prepacked camera features. But being compatible with HomeKit Secure Video you even get a fourth option for cloud storage. In fact, every HSV compatible camera can store its footage on your iCloud account (up to 1 camera with the standard 200GB subscription; up to 5 cameras with 2TB subscription).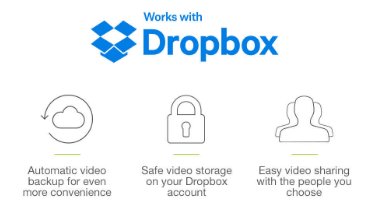 Compatible platforms
The Netatmo Welcome camera integrates with Google Home smart platform and Google Assistant. So if you have a Google device with a screen in your house, you'll be able to ask the assistant to open the live stream from the camera.

Also, Netatmo offers HomeKit Secure Video integration. It's not something that greatly improves the performances of the camera, as it happens for cameras such as the eufyCam 2 or 2C that don't have face recognition abilities outside the HomeKit environment. But still, it's a great addition for Apple users that have already built a smart home with this platform.

Pretty unique in this area is the integration with Facebook Messenger where you can ask via chat who's at home and the camera will tell you who it has recognized coming in or if anyone's home at all. Of course this feature is not something that increases the level of security protection you get from the camera, but it's still a nice feature that can come handy. If you activate it though, you'll have to allow the Messenger app to view your footage, which sort of decreases the privacy level of the camera.
Netatmo Welcome Pros and Cons
Face recognition and the many options in terms of storage, makes the Netatmo Welcome one of the best choices if you're looking for an indoor home security camera. Any lack of features that can be found, such as two way audio, or the lag time in live streaming, do not compromise the security level of the camera.

Let's conclude with a short list of pros and cons:
| | |
| --- | --- |
| Pros | Cons |
| Great privacy standards with local and free cloud storage | You might experience some lag time in the live stream feed |
| Has in-built face recognition abilities | Does not have 2 way audio |
| Compatible with HomeKit and Google Assistant | |
| Good video quality with 1080p resolution | |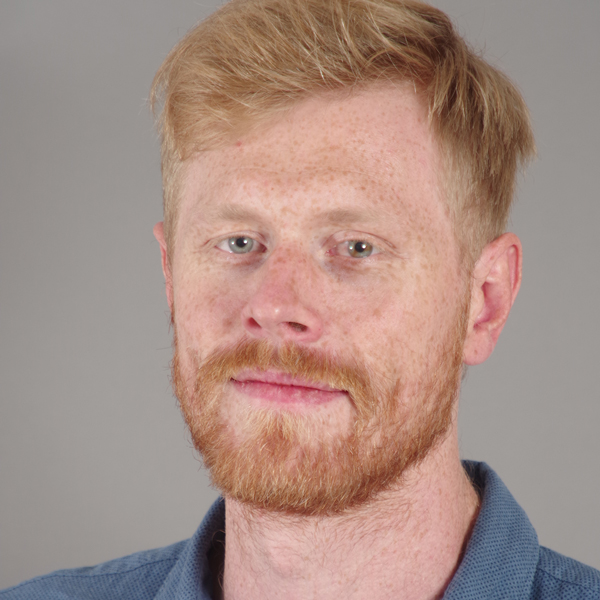 Associate Editor
Alessandro Eric Russo is a technology content writer with a passion for home automation devices that bring Artificial Intelligence into our lives in a meaningful way.