The technology industry has been witnessing humungous fascinating inventions both on technical and the functional facet. An engrossing analogous on the functional aspect would be the "Service As A Software". Yeah, you read it right! Mr Allan Andersen from Amelia has conversed with AI Time Journal on their recent objective of Service As A Software, the transformation of conventional chatbots etc. We thank Allan Andersen from Amelia, an IPsoft company for taking part in this interview and sharing several insights, including:
Amelia's Service As A Software
COVID-19 influence on Automation
Dealing with human emotions through Conversational AI
Modern Digital Call Centers
Also, find Allan's response to an interesting segment "Rewind with Technologies". Dive into the segment to rewind your own memories with technologies.
The technology terrain is familiar with "Software as a Service". "Service as a Software" is an interesting tag to dive in. Could you please explain it in detail?
Simply put, Services as Software can be best described as human services as software. This is not the same as Software as a Service (SaaS), in which businesses can utilize software – such as Salesforce, ServiceNow or Hubspot – without actually hosting the software within their organization. Rather, Software as Service is there as businesses need to fill in certain roles, particularly those that are repetitive, mundane and could detract from the higher-value work being performed by human employees.
For example, a business might need assistance in fielding calls to its IT service desk for getting access to new applications or an HR representative to help with questions around benefits selections. Organizations will be able to buy that service from the cloud instead of going out and hiring somebody for it. More complex and more specialized Services as Software will start to emerge, changing work as we know it as the technology evolves over the next two to five years.
Automation of a process has always evolved based on the necessity. How do you think the current COVID-19 pandemic has influenced the levels of automation and the WFH concept?
Make no mistake: COVID-19 has led to more digital transformation over the last few months than we've seen over the last few years. This means more people are banking with mobile solutions (bypassing physical banks) and using contactless payment methods and self-checkout (bypassing cashiers). It's a light form of automation that many consumers were already familiar with, but it is quickly becoming the norm.
During the height of the stay-at-home orders, businesses couldn't be expected to answer every phone call in a timely manner. Call centers warned of increased wait times, particularly those at banks, which were overwhelmed by customer inquiries. This surely led to an uptick in voicemail messages, which increased the number of inquiries that had to be manually handled at another time. It was a never-ending cycle.
We're now doing this with technology without the need for a human to be involved. We're using natural language understanding (NLU) and natural language processing (NLP) to listen to the voicemail, decipher the problem and come up with solutions to satisfy customers' needs. This is a true breakthrough, allowing call centers to better and more quickly service customers in a way that simply was not possible when only humans were involved.
The world needs automation – if that wasn't clear before the pandemic, it certainly is now

Allan Andersen
It is also clear that many employees do not need to be in an office to complete their job. Work from home policies is likely to become a permanent fixture for many organizations, allowing employees to choose where they perform their daily tasks. When combined with automation, the working world is going to find a more efficient workforce that is happier and, without the need to commute, has more time to spend with family and friends. It's a win-win for everyone.
How important is the implication of "Conversational AI" on dealing human emotions when compared with the current chatbots?
Chatbots expect simple and short keyword style requests, and they are not expecting someone to actually have a conversation with them. Humans want to talk, explain and be understood. Chatbots are merely a new way to do call deflection in call centers. They don't understand the concept of emotion. They are not capable of comprehending the difference between happy, sad, frustrated or indifferent customers. To a chatbot, everyone is like a robot, and thus people find themselves talking like robots when communicating with them.
Conversational AI is contextually aware. It is empathetic, understanding that if a customer loses his credit card while out of town, he's going to be upset. In addition to the risk of theft, he may also have difficulty paying for food, mobility or his hotel. It's a serious concern and conversational AI gets that.
The same would be true if a product broke or if a customer believed her account was compromised or some other issue that evoked a strong emotional response. Conversational AI takes all of these things into consideration, pays attention to what the customer is saying and responds empathetically the way a real human would.
Could you please explain on one of your statements, "Organizations will begin to create truly digital call centers, led by intelligent digital employees"?
Certainly – the idea is to develop a call center that is no longer held back by the strict limitations of an old-school customer support entity, which relied on an inflexible model with unpopular interactive voice response (IVR) solutions as a front-end trying to do triage and a backend of human-only employees. Call centers are generally known for having tremendously high turnover, forcing organizations to continually hire and train new employees. If their work was more meaningful – and more engaging with less monotony – they might be less likely to quit.
Studies show that disengaged employees are much less productive, costing businesses billions of dollars in productivity losses every year. Conversely, engaged employees lead to greater productivity and increased profitability.
With digital employees leading call centers, human employees won't be bogged down with the same old requests and questions. For example, password change requests. Can you imagine what it would be like to field those inquiries all day long? If digital employees can handle these and other simple, routine tasks, human employees will be free to more effectively serve customers by answering more complex questions and by resolving more detailed concerns.
The caption of AMELIA is an exciting one: "The most Human AI". What are the sectors/ problem statements on which "the most Human AI: AMELIA" can do magic?
Amelia is always learning, growing and becoming more intelligent. She can serve IT internally by fielding Wi-Fi access, password changes and other issues that would normally be handled by tech support employees. She can help customers across banking, insurance and telecommunications by performing tasks and resolving problems without making callers wait for a human representative. (Of course, if a question/problem is too complex for Amelia, she'll happily ask a human team member to assist where she can observe and learn from that interaction.)
Amelia is also a healthcare payments expert and can assist insurance companies in overcoming their call volume challenges. She can help human resources as well, handling employee requests related to PTO and other routine tasks without involving HR staff.
Share with us a couple of client success stories of AMELIA: An IPsoft company
One of our success stories includes Kenneth S. Nugent, P.C. Attorneys at Law, which has used Amelia to sign more than 600 new clients since January 2020. The Atlanta-based personal injury law firm generated 12% of all leads by using Amelia. Better still, Amelia successfully handles 100% of Kenneth S. Nugent's inbound calls from 25 different phone lines.
Another success story involves Unisys, which had no interest in using a traditional call-based IVR system for end-user IT support. IVR could leave customers waiting on hold for several minutes, an issue the company did not want to create. Unisys was also against the idea of manual processes that would require users to fill out cumbersome and time-consuming support forms. By using Amelia for its InteliServe platform across all channels, Unisys reduced the number of human-resolved inquiries by 32%.
Last but not least, Carestream uses Amelia to process 77,000 support tickets per quarter. With more than 90% automation and more than 30% IT savings, Amelia has proven to be an invaluable solution to Carestream's needs.
Rewind with Technologies: (a) One technology from the 20th Century that had a good impact on you (b) If given a chance, which one historic event would like to change/ alter using AI?
(a) Music has always been a big part of my life. I was a DJ when I was younger and have spent more money on records and CDs than I care to remember, so the MP3 player – and especially iPod – was a game-changer for me. Having 5,000 songs and a noise-cancelling Bose headset made transatlantic travels a breeze.
(b) COVID-19 is a prime example of a historic event that would have benefited from AI. By taking in the data about infection rates throughout the world, as well as travel information to indicate where those who are infected are likely to go next, AI would be tremendously powerful. The BlueDot algorithm proved what was possible and that AI could see the pandemic coming by relying on news reports and airline ticketing data. That information could have further guided policy decisions to help nations prepare for what was coming.
Can you provide us with a few short highlights on "2021 technological trends & predictions"?
Without question, Services as Software is going to evolve and allow more organizations to do more with less, all the while freeing employees to focus on performing more important work that drives bottom-line value. It is the digitization of the gig economy.
Intelligent automation – which some refer to as Hyper Automation – will continue to be important as well as organizations look for ways to overcome economic pressures amid COVID-19.

Allan Andersen
Right now, this is probably the most important discipline or mindset that enterprises need to staff for and adopt within their automation practices.
While humans will continue to play an important role in the call centers of the future, organizations will move away from human-led setups that are not flexible or scalable. This will be replaced by smart technologies including automation, analytics and conversational AI on the backend. This will be a tremendous change, creating a truly digital call center that can handle human variances/context switching and overcome problems all on its own, helping customers faster and more efficiently.
---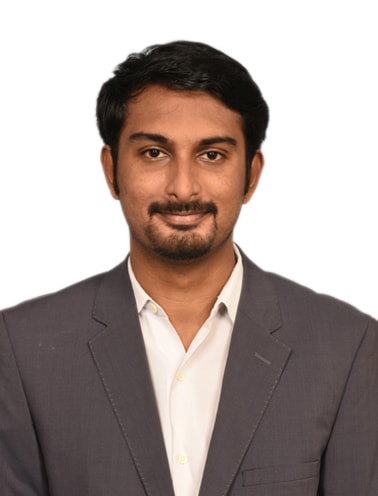 I strongly believe that People with great passion can make the impossible happen. With interest in technology, I clutch the role of  Technology Business Manager in the IT Industry, and additional roles such as  Executive Magazine Coordinator, Corporate Event Organizer, CXO & Technocrats Interview. 
Opinions expressed by contributors are their own.