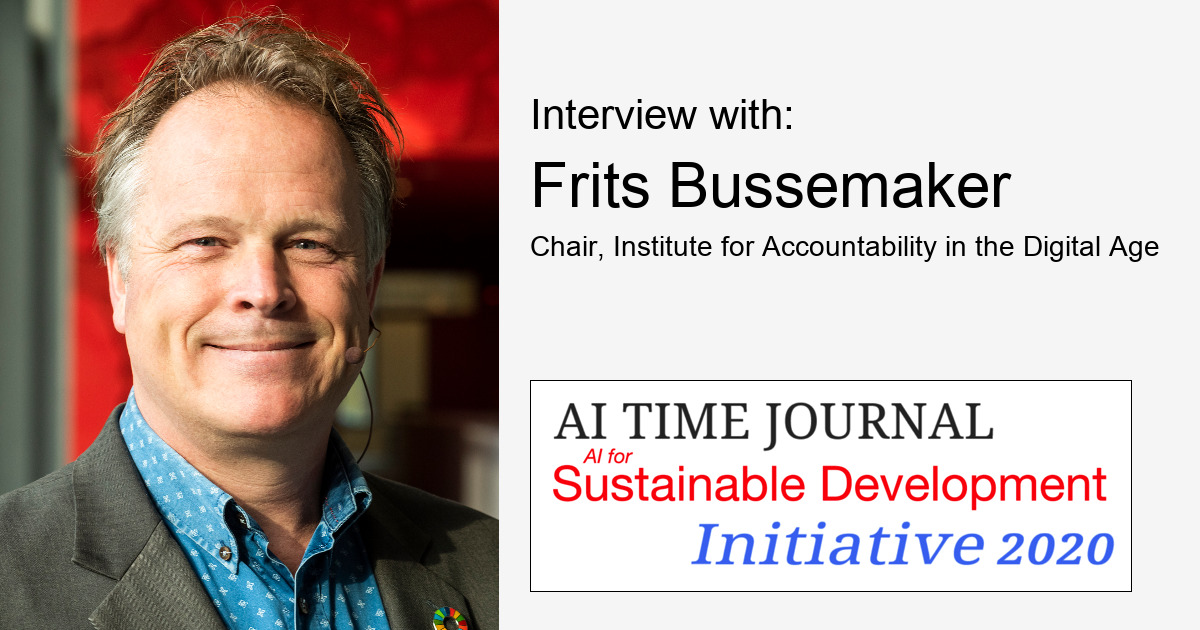 To attain the equilibrium in the pendulum swing of the emerging technologies, accountability plugs a cardinal role. The challenges and factors to be contemplated for such technology equilibrium were well elucidated by Mr. Frits Bussemaker during his conversation with AI Time Journal. Being a key personage from the Institute for Accountability in the Digital Age, he has emanated his considerations on the Accountability of Digital Technology. Few insights as below,
The transition from Analog regulatory to the Digital world
Challenges for friction-free digital transformation
UN's identification on the Digital Impact 
Go through the complete article to connect yourself towards the accountability of Digital Technology
Category: AI for Sustainable Development Initiative 
Accountability of Digital Technology
Jagan: With immense experience in exploring digital technologies, could you list the top three factors that drive the Accountability of Digital Technology?
Frits Bussemaker: The main issue we are addressing with our institute is first of all the growing gap between the fast-developing digital world and the (analog) legal and regulatory framework.
Secondly, this is a global issue. With the global digital transition, we see accountability issues around AI, Social Media, and Cyber Security everywhere around us.
Thirdly, we see that countries around the world have different solutions for the same issue around accountability. So, how one part of the world may want to solve this will differ or, might even contradict from other countries. An example is [whether] we should have an industry or government-led legislation.
Jagan: What are the key challenges that are to be addressed to have a friction-free complete transformation towards digital technology?
Frits Bussemaker: Trying to get consensus between all stakeholders: governments, international institutes, NGOs, IT providers. Also, realizing we will likely need 21st solutions to solve these 21st issues. i.e. next to a legal and regulatory framework, develop tools that can match the speed of the current digital developments.
Growth of Digital Technology
Jagan: How do you visualize the necessity of digital technologies in a post COVID environment?
Frits Bussemaker: Even without COVID, I see a necessity for Digital Technologies. We were already talking about the 4th industrial wave before COVID. The UN already identified the impact of Digital Technologies as one of the issues briefs to be cover in its 75th anniversary
Jagan: Can you share with us the most fascinating application of AI that you have come across in recent times?
Frits Bussemaker: First of all, happy to see so many great applications of AI today – just look at ITU's AIforGood Global summit where I call myself one of the co-founders. Great to see so many possibilities of where AI can help reach the UN SDGs.
Feed Your Thought
Jagan: If given a chance to talk at a UN technology conference, which problem statement would you like to address?
Frits Bussemaker: Of course, I would like to address the need for Accountability in the Digital Age. Accountability is not per se the end goal. But, it is a fundamental prerequisite for requirements like privacy, security, inclusiveness, explainability, fairness, unbiased. Assuming we want to develop and use sustainable technology we have te meet these requirements.
Personally, I am fascinated by speech recognition software. Seeing online presentations being translated and subtitled in real-time, seeing how often I use Siri to ask for something. Seeing a normal conversation with a computer to make an appointment suggesting we have already passed the Turing test.

Frits Bussemaker
Jagan: Einstein once said, "Creativity is intelligence having fun". How vital do you think is the role played by creativity and innovation in this digital era
Frits Bussemaker: Essential! Without creativity, without dreaming we will not have the great technologies we are all using today. I personally find it fascinating how many of the ideas we qualified as pure science fiction is part of our daily lives today. Just look at the drawing developed as En L'An 2000 (around the 1900s a series of pictures where drawn on how the year 2000 would look like). These pictures gave guidance to technology we could develop and are using today.
---
We thank Mr. Frits Bussemaker for spending efforts in sharing his experience and considerations to have an eminent digital globe. Kindly reach us for any valuable suggestions through info@aitimejournal.com
---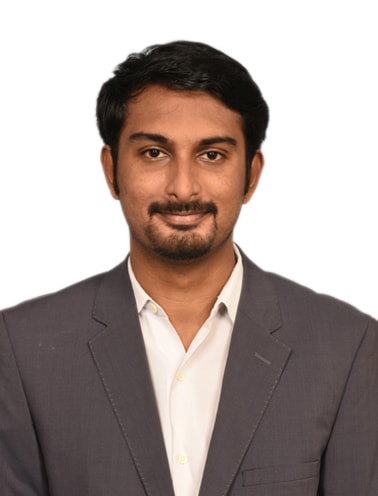 I strongly believe that People with great passion can make the impossible happen. With interest in technology, I clutch the role of  Technology Business Manager in the IT Industry, and additional roles such as  Executive Magazine Coordinator, Corporate Event Organizer, CXO & Technocrats Interview. 
Opinions expressed by contributors are their own.