In today's pandemic locus, the experts are accumulating wise efforts in enhancing the excellence of patient's experience with the healthcare system. It is highly essential to input our healthcare process with advanced technologies like AI, Behavior Science for the sustainable digital medical system. The convergence of technology, healthcare, and social concern is the need of the hour to generate the decentralized and mobilized experience for the patients. 
Medisafe being the modern medication management organization, is accentuating through the digital medical platforms. We are glad to have a profound discussion with Mr. Rotem Shor from Medisafe for taking part in the AI and Robotics for Healthcare Interview Series. Read the complete article to understand and appreciate the performance of Medisafe in the digital transformation of the healthcare system. 
Healthcare: The Digital Wave
Jagan: Which healthcare process has the biggest potential for improvement in the coming years and why?
Rotem Shor: I see the personalization of health + data connectivity across the healthcare continuum is set to make the biggest improvement in the coming years. We've seen the explosion of digital health in the past few years, but healthcare is one of the most personal services, so it's important to keep the human element front and center. By combining personalized health support, driven by integrated patient data into the continuum, we'll see results that lead to better experiences and more positive outcomes.
Jagan: How do you visualize the transformation of patient's experience in healthcare through AI & Behavior Science?
Rotem Shor: The use of AI in healthcare is helping to reduce delays, enhance processes, and most importantly, create a hyper-personalized experience for patients. But AI simply utilizes data to suggest the next response. By incorporating Behavior Science into that process, we can take a more holistic approach to the patient experience to address factors such as mental health, socioeconomic challenges, and caregiver support to create a more complete interaction that sees patients as whole people. 
Medisafe: The Digital Healthcare
Jagan: How significant is the role of predictive analytics in the modern health care industry?
Rotem Shor: I don't believe that AI or predictive analytics will ever replace the value of healthcare providers, but they do help to enhance the healthcare experience and create more of a continuum. By collecting data on patients, EHR systems can prompt physicians to screen for certain health conditions based on a patient's family history, ethnicity, or geographical location. For Medisafe, it means we can continue the patient experience well after the prescription is written, guiding patients based on their unique interactions with our platform. Well after the physician visit has ended, we are still there alongside the patient to help walk that journey and continue to deliver personalized support at critical moments. 
Jagan: Could you please explain how Medisafe is revolutionizing digital therapeutics for medication management?
Rotem Shor: For so long, the patient experience ended once the medication was prescribed. But the journey doesn't end there, and for patients on multiple medications or complex therapies, guidance is needed. We have taken that guidance and support and made it accessible through a digital companion.
Medisafe helps patients know what to take, when to take, and offers customized support through challenges such as insurance approvals, refill reminders, missed doses, and the physical and mental challenges associated with chronic medication.

Mr. Rotem Shor
Many people think of the patient  journey as linear and similar, but patients are people with complex lives and different challenges who will need personalized support and engagement at different points, with different challenges. This is what makes Medisafe so special as that we're here to meet those unique elements of each patient. 
The Latest from Medisafe 
Jagan: In the COVID pandemic, what are the potential solutions Medisafe has come up with to align with patient needs?
Rotem Shor: Shortly after the start of the pandemic, we noticed an increase in patients turning to Medisafe seeking information about COVID. We quickly rolled out a COVID resource center within our platform where patients could get the latest information on the virus, and guidance on safety and protection. Over the past year, we have expanded that to provide more detailed guidance and support for patients, specific to their condition or medication. This section continues to see high rates of patient engagement each month. 
Fun With Thought (FWT)
Jagan: Being a music lover, could you tell us which recent technology related to music has fascinated you the most?
Rotem Shor: What I specifically like about the recent music technologies is that once you give the freedom to technology to learn your personal preferences, you're being exposed to a whole new world of great music, that without the technology, you couldn't even know that exists.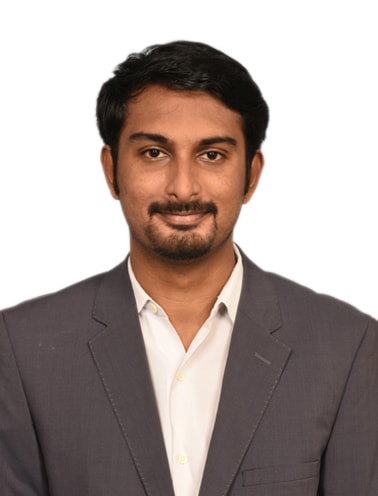 I strongly believe that People with great passion can make the impossible happen. With interest in technology, I clutch the role of  Technology Business Manager in the IT Industry, and additional roles such as  Executive Magazine Coordinator, Corporate Event Organizer, CXO & Technocrats Interview. 
Opinions expressed by contributors are their own.