You need streamlined business workflows to achieve maximum productivity and profitability.
After all, a smooth-flowing process helps you save time, effort, and resources, and allows you to focus on more important things that can make a huge impact on your business.
That's why Artificial intelligence (AI) is crucial. It is among the most robust innovations that can improve your workflows.
Check out these five AI tools:
1. Chatbots
Chatbots are among today's must-have technologies for companies. Installing them on your website supercharges your sales, conversions, and other profitable business opportunities.
That's because of their powerful operational and interactive capabilities. 
For example, chatbots can function 24/7. They can talk to customers from any international location and time zone. Chatbots work even while you sleep or take a break from online activities. 
These bots can also engage in human-like conversations because of their natural language processing (NLP) capabilities. 
Depending on your chatbots' training, they can speak in several languages, including slang and colloquialisms. They can even dialogue according to your brand voice and use terms unique to your company's personality.
That way, people can always feel like they're genuinely talking to you, which builds trust in your enterprise.
Moreover, chatbots can gather customer data and study them to understand the target visitor better. They can do that thanks to their machine learning capacities. 
With enough relevant information, chatbots can personalize and create meaningful customer interactions. 
They can even refer to historical details and correspondence to make visitors feel that you remember your previous conversations.
All these qualities help persuade people to take your offers.
That said, leverage the best AI chatbots for customer support, lead engagement, nurturing, and qualification, and marketing campaigns.
2. Digital content production assistants
Content marketing is an evergreen strategy to showcase your brand, connect with visitors, and boost your online visibility.
However, creating regular, high-polished content takes much of your time, effort, and resources. 
If you don't organize your production lifecycle, you will delay your publication and attainment of the corresponding marketing goals.
Thankfully, you can use AI as your digital content creation assistant. It can streamline your content-related workflows and automate time-consuming tasks.
For instance, AI can help polish your blog posts, landing page copy, product descriptions, etc., by suggesting improvements. 
Grammarly is an excellent example of this function. It detects errors in your spelling, sentence construction, grammar, and others. 
It also tailors your write-up according to your indicated tone, purpose, style, and more. Grammarly rates your initial draft and dynamically changes the score as you respond to its recommended edits.
Additionally, you can use AI tools to check for plagiarism and suggest paraphrased versions to pre-written content.
AI can even become your next content writer through software such as Rytr and WordAI.  Depending on the tool, you can provide your topic, article requirements, and other details, and the bot starts writing.
AI is also useful for producing graphic designs. Examples include an art maker, icon creator, and art personalizer. Designs.ai is another excellent software to leverage.
3. Task managers
Organizing your day-to-day assignments is essential to increasing your efficiency and achieving your targets. 
If you struggle with taking control of your working time and to-do's, let AI task managers help you out.
These tools can automate daily schedule building and suggest tasks to prioritize according to your availability, targets, and more. Task managers also have calendar reorganization and to-do planning features, among others.
These functions make AI task managers ideal for projects, campaigns, administrative work, daily assignments, and other recurring workflows.
Let's say you need to organize a virtual summit four months from now. This entails numerous tasks to achieve, such as:
Brainstorming and determining the event's objectives, theme, colors, design, and target presenters and invitees
Sending invitations to resource speakers
Promoting on email and social networking sites, and so on.
Hand in these details to AI task managers and let them arrange your daily, weekly, and monthly assignments. You can then review and approve the proposed schedule and any later suggested changes.
4. Professional services software
If your business offers services, your daily operations can include appointment scheduling, client management, promotions, billing and accounting, etc. Juggling them all, especially solo, can make your everyday work an extremely hectic one.
Streamline these activities by using business management tools and professional services platforms with AI features. These tools centralize all your operational workflows into one comprehensive software.
They have helpful functionalities such as:
Invoicing and billing
Accounting and financial management
Expense tracking
Budgeting and forecasting your financial performance
Income recognition
Self-service portals
Contact management
Automated marketing campaigns
Event registration
Appointment scheduling and reminders
Project management
Team collaboration, and more.
Professional services software with integrated financial, project management, and other business functions are among today's trends to leverage. They are also one of the AI-powered technologies transforming fintech and modern enterprises. 
Make the most out of them to enhance your operational efficiency, customer relationships, and competitive advantage.
5. Website builders
Designing a website typically requires considerable time for brainstorming, effort to plan the structure, and resources to develop it.
If you experience several delays in completing any of these stages and requirements, you can also defer launching your business — and generating sales.
To design your website quickly yet excellently, use AI site builders, such as Wix ADI and Impress.ly. 
Like AI content producers, you only need to give relevant information about the site you want the tool to make. 
The website builder then generates suitable designs matching your preferences in a few minutes. You can then customize, approve, or reject the proposal (depending on how the software works).
Alternatively, you can work with a web design agency that uses AI to assist them in creating websites. 
These companies can still work efficiently and produce first-rate site designs according to your preferences (and deadlines).
Harness AI to optimize your business operations now.
AI can do wonders in achieving optimal business workflows that result in maximum productivity and profitability. 
Start exploring these and several other tools with your team and see which ones best fit your needs and dynamics. 
You don't necessarily have to use AI in all your operations, but you can begin with some tedious aspects. 
If you worry about breaking the bank with this technology, know that some tools are incredibly affordable, even for startups. 
Over time, you'll see that investing in AI is worth every penny as you experience massive returns in various business aspects.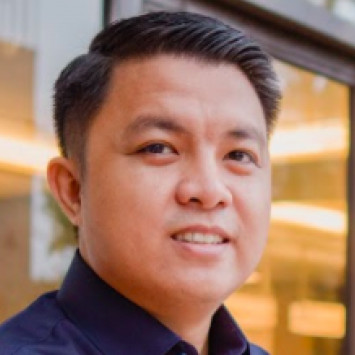 Contributor
Jimmy is a freelance writer and the owner of the GuildofBloggers.com
Opinions expressed by contributors are their own.