Industrial Growth has always been driven by the singular most important factor-Automation! This automation has now been the paper of industrial growth for over 150 years and Artificial Intelligence is the next frontier on this growth story. Due to its machine learning capabilities and data analytics technologies, AI has transformed the industrial process automation to a new level. Research and innovations have made automation more rapid and error-free.
Up until now, automation has mainly affected routine tasks and activities, Artificial Intelligence has increasingly automated the non-routine, cognitive tasks performed by high-skilled workers. The main advantage of this approach is to integrate the empirical data on the automation into current AI-based systems.
What is Machine Learning?
Machine Learning is considered the intersection of computer science, engineering, and statistics. It is a technology that can be applied to any data-based system for complete automation through cognitive computing techniques.
Machine learning provides the capability to detect effective patterns in data and has become a rather vital tool for almost any task faced with the requirement of extracting essential information from data sets.
When there is a need to obtain complex data sets and information from those data sets, ordinary developers and programmers are not as efficient as a machine learning algorithm can be.
1. Data Analytics:
Data analytics have brought about actionable data to life with the technologies based on Artificial Intelligence, cognitive computing and many more. The realization of Industry 4.0 has given a much-needed push to data-driven tasks and automation. But, the major issue in Industry 4.0 is BigData storage and silos over the years like ERPs, spreadsheets, industrial controllers, etc. Data management and computing abilities have taken the center stage in industrial growth.
The integration of Industry 4.0 verticals aims at digitization across the full value and supply chain, where the data exchange and connected networks are at the core. Data analytics is a set of important technologies like machine learning and Natural Programming Language(NLP) that seamlessly collects data, analyzes them and provides computational capabilities that can render effective automation of the systems.
This is the sole reason BIgData market share has seen a steep rise in recent times. BigData markets are bound to soar up to $103 billion by 2027. The usage of BigData in software and application development will see a whopping 45% rise by 2027.  This data suggests the extensive use of data analytics and BigData technologies. Industrial processes can be automated using these technologies through the development of software that can automate industrial controls and data collections through cognitive computing methods.
2. Cloud Computing:
The method of accessing data and storing data over a cloud rather than a hard drive is called cloud computing. "Cloud" term simply relates to the internet, which facilitates the data exchange and access over the network rather than dedicated servers or data storage systems. Cloud computing brings about the ergonomics into play for more effective industrial processes.
When Industry 4.0 started embracing cloud computing techniques to achieve better workflows, one important application emerged and it was cloud-based decision-making. This technique helps the resolution to multiple enterprise partner's opinions that need to be at a common logical platform. Present cryptographic approaches to Cloud-Based Weighted Voting Game have heavily relied on trusted servers for quick decision-making and offer cognitive solutions.
3. Smart Transport Systems:
Artificial-Intelligence powered smart cars are not new to us and it has already made its mark on the markets worldwide. Smart transport systems are already disrupting the automobile markets and their impact on Industrial Growth will be quite great. Smart transportation market was valued at  $55.00 billion in 2017 and is forecasted to soar up to $149.21 billion by 2023, at a Compound Annual Growth Rate (CAGR) of 14.7% for the period 2018–2023.
Smart Transport systems can help industrial growth by inducing automated transport of goods and raw materials without loss of time and money on inventory management. Going further with the integration of cognitive computing that can predict the inventory demand and shortage to automate the delivery through smart transportation systems can bring about higher efficiency in various industrial processes. Supply chain management and logistics can be managed more effectively through such smart transportation systems.
The use of sensor-based infrastructure and connected systems can encourage automated driving capabilities of vehicles through cognitive automotive cloud management. It can reduce the transportation costs of enterprises and businesses through a cognitive approach.
4. Smart Processes Applications:
An application that uses computer intelligence to extract information about the business processes is known as Smart Process Applications. According to research by AIIM International, about 7% of such SPAs are live with adaptive and intelligent workflows. While the other 12% are at an experimental stage. From this survey, 41% of respondents have achieved successful outcomes and 52% believe that the results are promising. Enterprises can build such smart process applications by hiring developers that can integrate machine learning techniques with process workflow. It has ensured quicker customer responses and faster end-to-end processes.
Five key aspects for SPAs to be effective are:
Data awareness, relevant to the business activity.
A collaborative platform for customer interactions.
BPM tools for the execution of various business processes.
Document capture, document output and document management.
Embedded analytical tools.
5. Smart Manufacturing: 
The seamless monitoring, controlling and managing of several components of an industrial manufacturing process through cloud-based data exchanges and machine learning methods is called Smart Manufacturing.  It is a specific application of the Industrial Internet of Things (IIoT) for deployments that involve embedding sensors in manufacturing machines to collect data on their operational status and performance.
Data analysts and manufacturing engineers can identify the patterns due to which particular parts might fail by exploring all the data which they have collected through the sensors. These sensors are available in the machines enabling users to maintain and prevent unplanned downtime. Manufacturers can easily spot the critical production points and other areas where the production slows down through the analysis of data. Using these data simulations can be carried out that can improve the overall manufacturing processes.
Smart manufacturing systems can automate the manufacturing with the use of the Internet Of Things technologies and algorithmic power of machine learning.
6. Logistics 4.0/ Smart Supply Chains:
Logistics 4.0 and smart supply chain management systems are concerned with several aspects of end-to-end logistics management and supply chain automation through Industry 4.0, emerging technologies, cyber-physical systems, Internet of Things (IoT), advanced data analytics, and many other autonomous decisions are enabled by AI.
People associated with logistics 4.0 and its advancements are looking upon a combination of technologies like machine learning, Blockchain, and the Internet Of Things. Innovations in logistics like warehouse management systems, intelligent containers, and driverless transportation systems, intralogistics are increasingly supporting intelligent production.
Wrapping it Up:
Industry 4.0 is upon us and businesses are already looking towards smart automation and innovations to provide impetus towards industrial growth. On the level of computational infrastructure, the machine learning techniques help the centralized data access and analysis through computational capabilities to expedite and refine the resource allocations for industrial gains.
The future of industrial applications of machine learning and AI-based technologies is enormous and it presents a unique challenge for the industries to adapt and build infrastructures that can accommodate such technologies.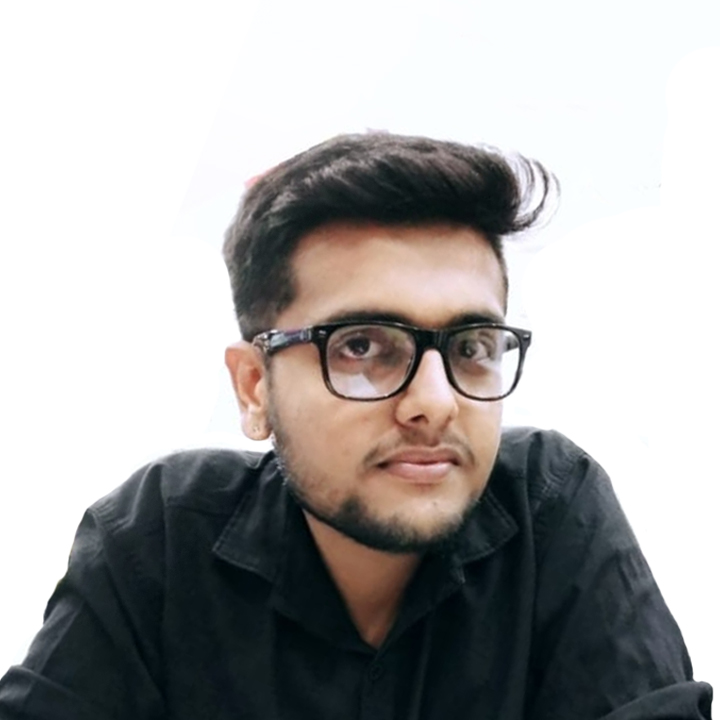 Contributor
Manoj Rupareliya is a Marketing Consultant and blogger. who has been writing for various blogs. He has previously covered an extensive range of topics in his posts, including Business, Technology, Finance, Make Money, Cryptocurrency, and Start-ups.
Opinions expressed by contributors are their own.