About the author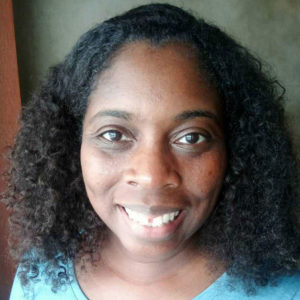 Since 2011,  Oluwafunmilayo Ajayi has been providing individuals and organizations consultative services that have involved professional practices in education. Whether it was developing the international teams that she has led or working with external clients, her number one goal has been to deliver consistent, high-quality support that is personalized. She has done this by working with clients on their targets and creating structures and systems to achieve those goals. These insights have led her down the path of exploring AI as an option to support schools and organizations.
In addition to her experience in Human Resources and Education, she has a Bachelor of Arts in Applied Psychology concentrating on Industrial and Organizational Development and Cognition, a Master of Arts in Teaching and a Master of Arts in Education Administration.
If you would like to speak to a customer service agent press zero…
Raise your hand if you have ever found yourself in the dreaded labyrinth of an automated customer service system. Sometimes going back through all of the options because you missed the correct choice or the computer could not understand your answer. Patience turns to frustration as you try to figure out the option that gets you to a real person. Once you finally reach your destination an emotionless customer service agent receives you.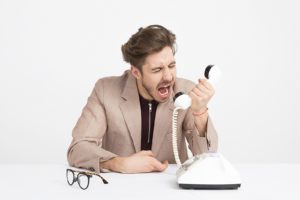 Automated services cut down on time and cost because they are meant to be an efficient way to zoom in on a customer's needs. The thing that they lack are the subtleties of emotions that are found in the human voice. Everyone wants to be heard. However, when a conversation is noticeably scripted, it can come across as disingenuous which can be the difference between a satisfied and dissatisfied customer.
Providing customer service agents with the ongoing coaching and feedback that is needed to improve the quality of their customer interactions can be costly. The AI Time Journal, Open Source in Education is looking for training solutions that can address this problem through the use of AI technology.
Open Source Project in Education
AI Time Journal launched an open source project in education in October 2018. The goal of the project is to take education to the next level by bringing together AI researchers, engineers, data scientists, and educational domain experts to tackle the challenges of education with the power of Artificial Intelligence.
Customer Service Coaching Support in its Current State
Web or computer based training for customer service agents is not a new concept. Learning Management Systems (LMS) have been around for decades. The LMS called Teaching Machine was created in 1924. The objective of the Teaching Machine was to provide questions and space to fill in answers. Since then, LMS systems have moved on from physical machines to software-based platforms such as PlayVox. PlayVox provides full scaled training support that includes options to send individuals and teams personalized coaching feedback.
A Problem Not Addressed
It is expensive and time-consuming to have a (human) senior customer service give personalized feedback to a junior customer service agent after every interaction between the junior and a customer, even when recordings are available
Enhanced Customer Service Training
A company called Cogito has jumped into the muddy waters of empathy-driven, customer service training. According to Cogito's webpage, their AI software "analyzes voice signals in phone conversations and empowers agents to build better rapport on every call." Supervisors can monitor live calls and can be alerted by the program if a customer is not receiving an optimal experience during the call. The question is when does monitoring an employee's performance become saturated and start to dwindle in its effectiveness?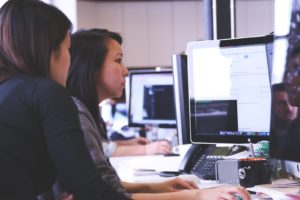 The open source project in education at AI Time Journal seeks to build on solutions like the one that has been presented by Cogito with a continued emphasis on AI-assisted, behavioral coaching tools. Our objective is to use machine learning to enhance the skills needed to provide positive customer service engagement, while not overwhelming the agents with feedback overload. You can track our journey here.
Open Source Project in Education Collaborations
Join the project!  Support us in "bringing education to the next level" through a collaboration on ideas that utilize AI.
Our three main objectives include:
Identifying the real problems and challenges of Education

Applying Artificial Intelligence

Showcasing and promoting the initiative and each member's contribution through AI Time Journal
Contributor
Change Management Consultant, Education Sector. Writing about all things related to AI in education and organizational development.