This is the second of the two-part series on application of conversational AI within the banking industry. Read the first article here.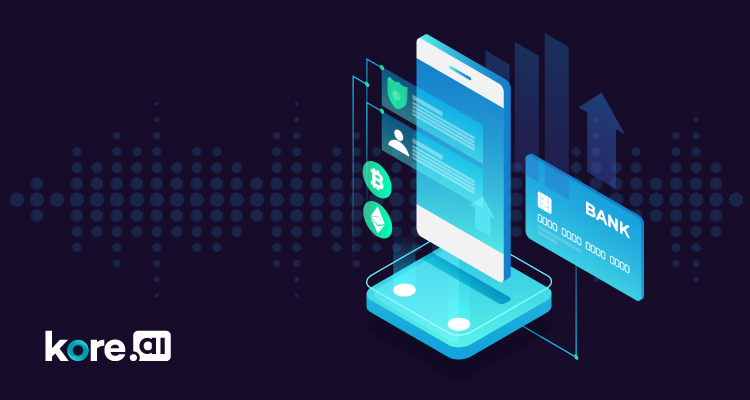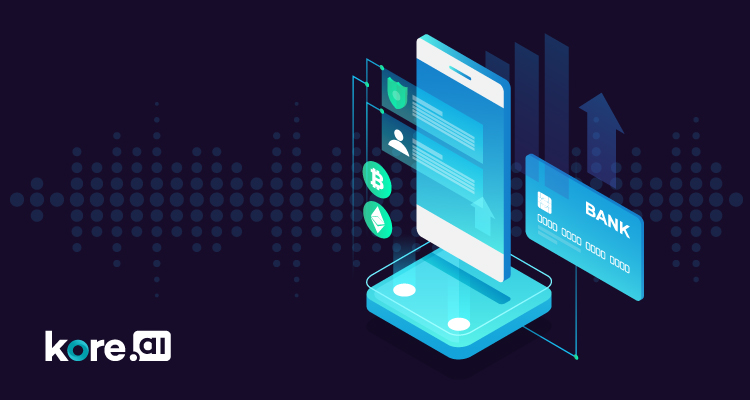 If great customer engagement is the overarching objective of any digital initiative, then it's more than just about technology. At the heart of any digital banking success lies a well-planned, well executed strategy.

The rising adoption of conversational interfaces proves that customers value the ease and effectiveness of natural language-based, human-like conversations to resolve issues, provide advice, navigate complex systems and make life simpler. AI-powered conversations will drive a sustainable engagement model that will lead to a more personalized, seamless banking experience across channels.

No wonder everyone's taking to it like a fish to water. But has the hype outstripped the effectiveness of chatbots? Or what is it that banks should do to have an effective conversational banking strategy in place.

Most conversational AI initiatives fail because of an unclear purpose and poor planning, per Forrester research. Failures, most often, are because of poorly defined objectives, setting goals that are too ambitious for chatbots' current capabilities, and rushing to launch a chatbot before it's ready to interact with customers.

Forrester's POST framework defines what digital banking teams should use to avoid these mistakes, at a very high level.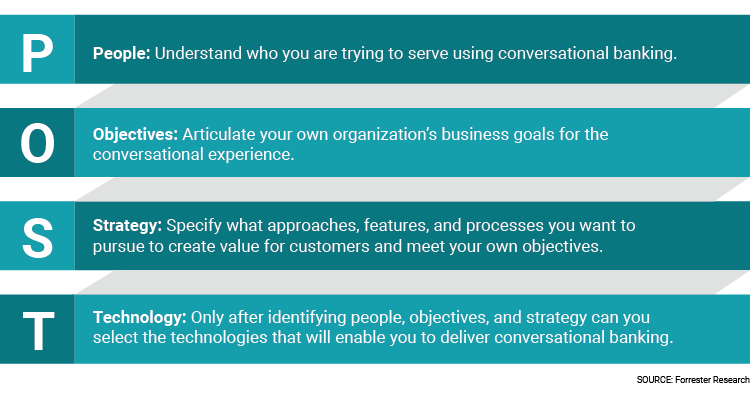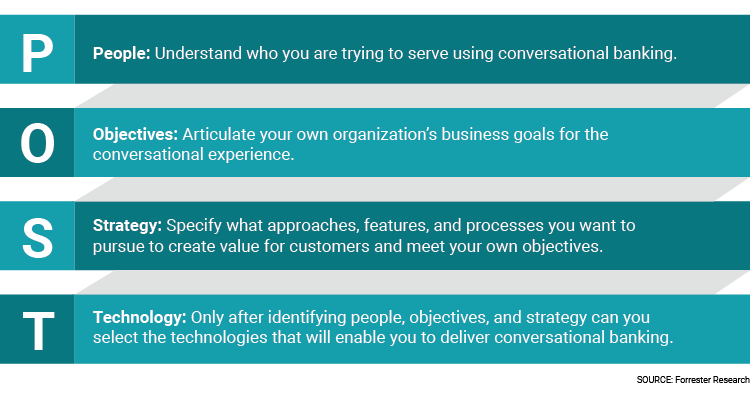 Based on this, and our own learnings surmised from implementing conversational AI solutions for a wide variety of use cases across industries and continents, we have been able to draw out a free guidelines that can help companies planning to jump on to the bandwagon. Here are some of the steps we want you to consider:

Define Your Objectives: Do you want to jump on to the conversational AI bandwagon just for the heck of appearing to be innovative or have clear business objectives? Because there's no point in pursuing chatbots as a tool for innovation purely for the sake of publicity, as there's always a downside to not meeting expectations. Instead, start slow and build your objectives as you gain experience. First build toward adoption, engagement, and finally cost reduction or revenue growth. Document your learnings, and periodically review.
Know Your Customer: Be clear about who your customers are? Which segment of customers would you want to target for growth? Understand how they use technologies such as apps / chatbots, their level of engagement with your brand, and the messaging channels they prefer.
What is your customers' state of preparedness when it comes to conversing with a chatbot to manage their finances? Are they ready to do it? What is the stickiness there?
Do you currently have a mobile banking app in place? How hooked on are your customers to it? Do you think that's a good place to start implementing a conversational AI interface in case your customers are willing to trust your app to managing their finances?
What are the other channels or messaging apps that your customers spend most of their time on?
Your most loyal and trusted customers will own your app for doing business, but maybe it's also a good idea to start offering chatbots on third-party platforms will help you serve a long tail of
less-frequent customers.
Determine the value you want to offer. Next determine what's on your offer that can wow your customers. Do a deep dive, mine analytics or contact center logs to prioritize high-frequency, simple customer asks. As always, begin with something simple and gradually develop more complex use cases as you keep learning. Review your progress frequently by constantly mapping what's working and how are your customers responding to that, anticipate their next needs and keep a track on how AI as a technology is evolving. It's like a marathon, not a simple rapid fire. Understand that conversational AI involves a lot of entropy with in-built iterative processes.
Understand the key to success. Getting intents that matter for conversational automation is an absolute must if you want to make any headway. As Jim Marous of The Financial Brand writes, "The key to successful development and delivery of a conversational banking solution is to understand the intent of the consumer, where the inquiry resides within the overall customer journey, and the correct response to the inquiry. Ultimately, conversational banking solutions will move beyond developing answers to questions and be able to build engagement that starts with the bank or credit union based on contextual insights. These proactive advisory recommendations will be the most powerful moving forward." It's critical you understand what intents are good for automated conversations and what could potentially jeopardize the exercise. Significantly, what's a good intent for conversational natural language automation in banking may not be so in telecom or retail.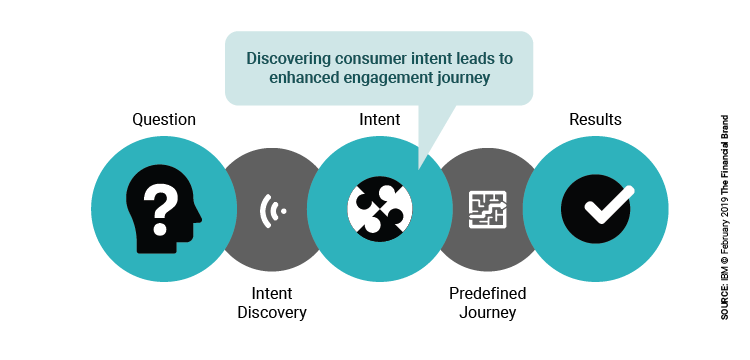 For example, per Forrester's report (The Six Factors That Separate Hype From Hope In Your Conversational AI Journey): "While natural language IvR systems in retail banking can be more than 60% automated, the hotel and car rental segments — which are experience-led industries with significant variability and ambiguity in customer intents — may struggle to achieve even 25% automation. Complex, multistep intents (such as 'I want to rent a car') that have variable resolution paths and which usually require lots of back-and-forth clarifications in the dialogue flow still elude effective automation." As banks, you need to define a thorough system of analysis that includes teams from multiple functions to identify the basket of intents that would be good candidates for conversational interactions.

Make it future-proof. You may not be able to implement conversational self-service for all tasks or functions even if it's theoretically possible or implemented elsewhere. That's because in the business context that you currently stand, may be it's not yet ripe or may be your people or processes need more time. Don't lose heart.
First, get your clarity about what customer journeys that you can realistically automate today, and once you are convinced and absolutely sure, go about putting your thoughts in action. You may begin by creating a roadmap for future automation that iteratively extends conversational automation to new customer journeys. This will help you win the buy-in from influential members of your team. Inculcate deep collaboration between technology and business to build people processes, infrastructure, systems of insight, and APIs. Get going.
Human or machine: get the right mix. In general, you need a combination of both – human and AI to deliver outstanding customer service. Most simple questions can be answered by chatbots. Open-ended tasks, like researching, or comparing various loan offers or mortgages, are still better handled by humans. Plan for a seamless framework for AI-human transition. Chatbots cannot answer all questions as yet, hence ensure that customer service representatives take over the conversation without loss of context when AI reaches its limits. For example, the Kore.ai Bots Platform provides seamless integration points with agent software to enable the conversation to be transferred to a human agent.
Chatbots built using the Kore.ai Bots Platform can appropriately route customers to a human agent using built-in intelligence and sentiment analysis capabilities, all within the customer's digital channel of choice. Learn why human connection is important and how we accomplish it here. While bots can be built to help answer queries and perform a transaction for a user, in some cases there can be a need to fall back to Human Agent to help the user complete the interaction. For example:
User asks a question or says something which the bot is not prepared to answer
User prefers to chat with a Live Agent rather than the bot
The developer prefers the conversation to be taken over by Human Agent on a specific condition (example – based on specific user type)
Take stock of language coverage in the markets you serve. Banks with an international user base often serve customers who prefer to converse in local languages, but not many providers have natural language models outside English. Moreover, intent identification or translation remains severely challenged. Lack of language coverage may seriously limit your capabilities in large segments of your market. That's why Kore.ai believes in delivering multi-language support. Kore.ai's platform allows you to build chatbots for nearly every major language and then scale by enabling one or more supported languages – eliminating the need to rebuild the bot each time you want to expand your reach.

Think UI/UX. There might be cases where customers stop engaging in the middle of an interaction with a conversational interface. Closely observe what are those points and try to see the reasons for spontaneous drop-offs, disconnects, and transfers. That may hold crucial lessons for improvement.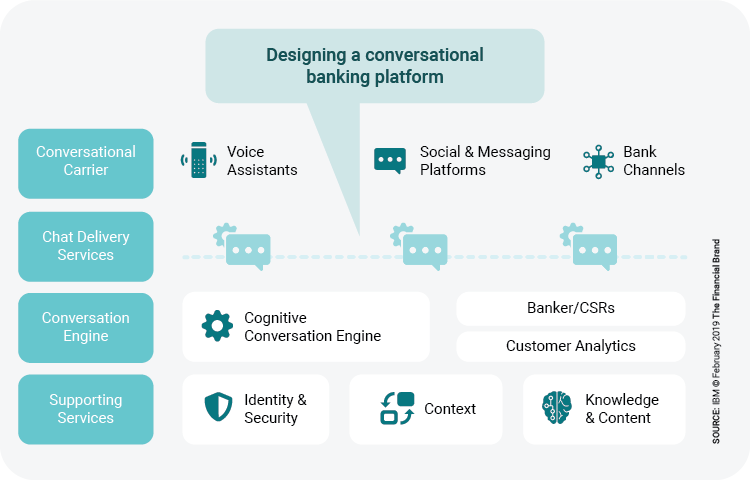 Measure your success across channels. How efficiently you are able to resolve customer requirements with the least amount of friction is the true proof of success for conversational AI. Capture the true resolution rate across channels to understand how your conversational system is impacting customer engagement. Chatbots built with Kore.ai can be easily deployed to multiple communication channels with a single configuration, while offering flexibility to customize responses and use UI elements of each channel.

Future of Conversational Banking
Banking based on conversational interfaces will rule the roost in future. Here's a snapshot of what you can realistically expect conversational banking to achieve in the short to medium term:
Beyond delivering answers to simple inquiries, conversational AI will begin to support move complex questions and a broader range of nuances that include tone, consumer personality, previous engagements, stage of customer journey, etc. The result will be highly personalized conversations that are not mechanical in tonality.
Contextual engagement will become the norm. When customer shifts from one channel to another, or from a chatbot to human, the system will not just remember but all insights collected; these will be retained and made part of the ongoing conversation and future delivery of solutions.
As AI's application within conversational banking expands, so does the number of options that consumers will be exposed to – from machine, to voice, to human, and more. And mind you, it's going to be the customer who will determine what his choice is.
Conversational banking will eventually have to be a proactive platform that can tell a customer that they don't have enough in their balance to go for a desired purchase or offer advice based on previous buys. In short, it will be more of a personal financial concierge.
The roadmap of conversational banking is going to be complex, long and winding, as with any breakthrough technology that the industry has witnessed in the past – be it mobile or internet banking. Banks need to adopt new marketing strategies, recruit and nurture talent with the right skill sets, and overall have a grand vision around which the entire organization can rally to differentiate and be successful. The power to converse bestows on you a unique opportunity to better understand your customers and fulfill their needs. Never underestimate that power!!!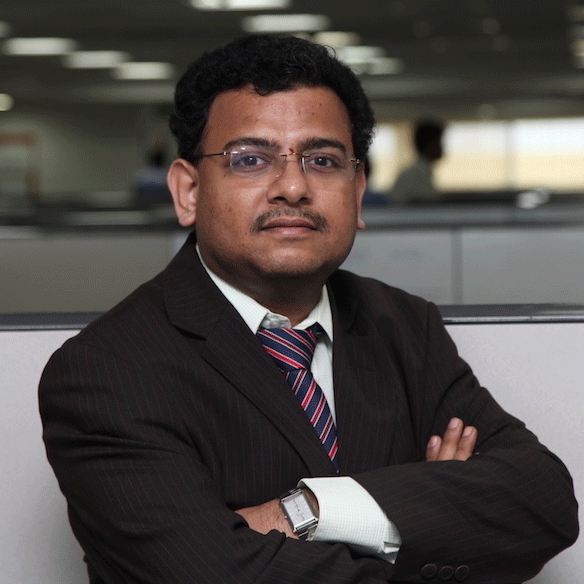 Contributor
Sairam Vedam is the Chief Marketing Officer at Kore.ai. He drives Global Marketing, Strategic Positioning, Analyst Relations and Developer Marketing efforts. He is a speaker, blogger and teaches at some of the leading B-schools of India.
Opinions expressed by contributors are their own.