Imagine how much better a business could perform after its employees removed their collective blindfold.
This is not to say that the world's workforce is literally going about its business with eyes closed, but that those eyes aren't nearly as open as they could be — or should be! I'm specifically referring to organization-level access to business data. Nowadays companies invest gobs of money and human resources into wrangling information, cleaning and organizing it, and representing it within a platform.
This business intelligence software is great for enhancing decision-making processes, forecasting the unknown future, and formulating strategies, but they clearly tend to suffer from accessibility issues. Only a chosen few have the privileges or know-how to successfully leverage this software in order to capitalize on its capabilities. This spells trouble.
Employees across the board must work quickly to make decisions, hit deadlines, and ship products. Access to data is a valuable piece of this puzzle. It's distinctly against a company's interest to hoard that data behind a velvet rope, for only a chosen few to harness. When that happens (as it so commonly does), it means a majority of the workforce is pushing forward blindly and not taking data-driven action.
Elaborate data visualization tools can make charts and graphs that are visually stunning, but they still fall far short of being a silver bullet that makes that data intuitive and usable. Today's general lack of company-wide understanding of business intelligence is a critical flaw in how those businesses work with their data. It's consistently impractical or difficult to understand analytics, so the end result is that employees abandon analytics altogether.
AI Time Journal Resources

Are you learning data science?
Check out what books helped 20+ successful data scientists grow in their career.
It's an unnecessarily difficult way to do business, but consider the words of Tim Ferriss: "What would this look like if this were easy?" We've identified three key ways that businesses can make their data more easily accessible, making more of their workforce into data-informed employees making smarter decisions.
Democratize access to data.
Data can point companies toward new business opportunities and even new economies to participate in, but it's mostly data science teams and executives that get to interpret this data.
What if a business's marketplace of ideas grew to include people throughout the hierarchy? This isn't about retraining a workforce to be qualified data scientists, but instead about giving them better tools that bring a more intuitive user experience to business data. People at the bottom of the pyramid are going to have different ideas that people at the top, and when those ideas are data-driven, those at the top are more likely to see them as full of promise.
Businesses that seek an edge need to endow as much of their workforce as makes sense with access to data. It will only lead to new, stress-tested ideas that yield better outcomes.
Join our weekly newsletter to receive:
Latest articles & interviews

A

I events: updates, free passes and discount codes

Opportunities to join AI Time Journal initiatives
Use the right tools in the right environment.
This is about nothing less than changing your company's culture and politics with respect to data. Terms like "big data" and "analytics" are too easily associated with the work of niche specialists when the reality is that it's possible for everyone to benefit from a business's store of data. Data is power — it doesn't deserve to be concentrated at the top of an organization.
Technology is more user-friendly than ever before, and we're beginning to see this trend spillover from the consumer world into business applications. Users should give a business intelligence application permission to be complex and unwieldy just because it provides highly specialized data for interpretation.
When software is easy to use, people will want to use it more. When a business environment embraces tools that simplify data access, new efficiencies and improved results are inevitable.
Use a solution that hinges on natural, everyday language.
Natural language processing is an offshoot of modern artificial intelligence methodology that deals with getting machines to understand ordinary human language. You've surely already seen it in practical consumer solutions the wild — Apple's Siri, for example, can interpret a user's spoken request in order to return requested data, send a text message, create a reminder, and beyond.
Not only is this technology seeing major consumer adoption and yielding a number of comparable solutions in the same category (Amazon's Alexa, Microsoft's Cortana), but it actually works to ease accessibility issues. A first-time iPhone user might not be able to find the Messages app to send a text, but he or she could easily comprehend speaking to the device in order to "send John a text message that says 'I'll be home soon.'"
A natural language user experience can turn complex queries into a casual conversation. If you can construct a verbal request, new technologies are emerging to not only interpret those requests, but fill them. When companies invest in a business intelligence platform that leverages the same principle, they make leveraging data as easy as having a conversation.
It shouldn't be strange or inconvenient to accommodate a junior employee's request for more data. When access to that data is democratized (and the data itself is easy to interact with), the difference will be unignorable.
It's time for companies to remove the figurative blindfold!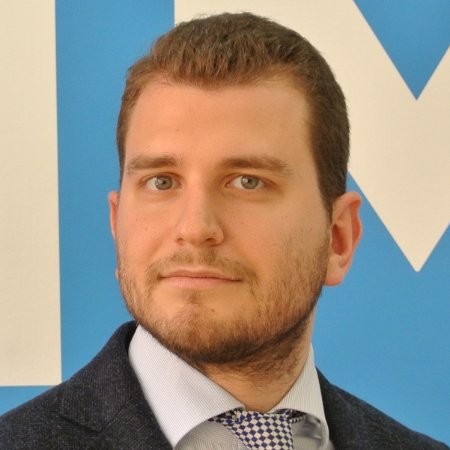 Contributor
Founder and CEO of Askdata
Opinions expressed by contributors are their own.