An uncontrolled change brought about by artificial intelligence, as such, a "transformation".
It is such a transformation that in history, a technology has never transformed other fields and technologies so quickly and simultaneously, for the first time in history it has started to learn a non-biological structure and we are not prepared for it.
But the transformation continues in its course, whether we should be prepared or not.
The transformation that comes with artificial intelligence is a paradigm shift. There won't be a single area that won't be affected by this new paradigm. It's not enough to describe this only with titles like "Digital Transformation", "Industry 4.0". It's a transformation far beyond that.
We don't have situations to compare in the past, no technologies to take as an example. We haven't worked with learning technologies until now. The main source of our concerns is this uncertainty.
This transformation is a dramatic transformation in which it completely overrides the old and replaces it with a whole new paradigm. Drama stems from this; In a short time, millions of people will lose their current jobs, while new jobs created by this new paradigm will require millions of educated people. I am not talking about the transformations in social life, it is a separate matter.
It is in our hands to make this development positive.
We have to start training first; with a whole new understanding.
All established educational institutions, including universities, must restructure themselves according to this new paradigm.
New ways of doing business require us to understand data-based systems. The machines learn from the data. We don't define rules for them, we train them with data. As with rule-based systems, we do not define rules. We must understand this paradigm very well.
Learning machines will make our lives easier, allow us to work new jobs.
It is necessary for us to develop our competencies for the new paradigm and to work in harmony with learning machines. They'll be our smart assistants, not our competitors. Life will get easier, we'll have more time to show off our creative side.
Are we going to use this development positively, or are we going to let it become a destructive force?
The question is, will mankind, which demonstrates the intelligence of developing artificial intelligence, be able to use it intelligently for the benefit of mankind?
There is a lot of work to be done in a short time. Technology is moving so fast that we have difficulty adapting. Old learning styles are no longer enough for us to follow new technologies.
Join our weekly newsletter to receive:
Latest articles & interviews

A

I events: updates, free passes and discount codes

Opportunities to join AI Time Journal initiatives
The model that we used throughout the 20th century can no longer adapt to the new needs of countries, companies and institutions and cannot meet the requirements of the new age.
To prepare ourselves for the future, we have to develop these four basic skills:
1- Analytical Thinking
2- Creative Thinking
3- Working together
4- Self-learning (learnability)
No matter what field we work in, it's going to be extremely important for us to develop these four basic skills.
The future will be very, very different from what we can foresee now. We are at the beginning of a transformation that cannot be compared to any other change in history. As I wrote above there is only one reason for this; we have not worked with learning technologies so far. Everything is just beginning for us. Time will show how this paradigm shift will develop.
On that day, when the last active neuron in the artificial neural network triggered the right result, humanity evolved into a whole new evolution.
I don't think he's ever found the meaning of this sentence so much:
"Nothing will ever be the same again."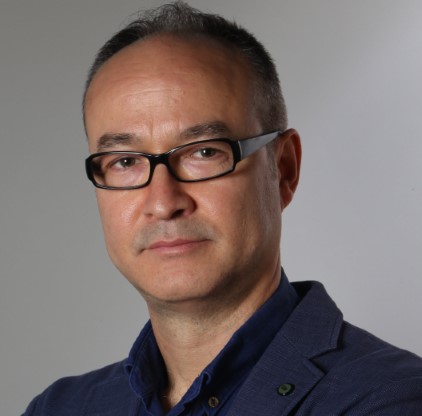 Opinions expressed by contributors are their own.