Upcoming Ebook
We are currently surveying top Healthtech experts to assess the state of the industry.
The results of the surveys will be published in our upcoming ebook "AI in Healthcare Trends 2021".
We invite Healthtech-focused experts and organizations to take part in this survey.
Ebook Outline
The ebook will contain the following sections:
Top Healthcare Trends and their impact on several industries.
Summary of the insights from the industry experts who provided their thought leadership.
Developments and emerging trends from the analysis of key Insurtech organizations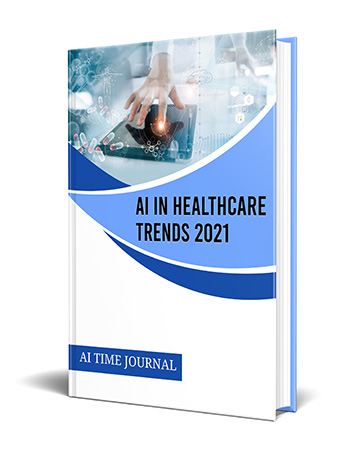 Advancements & Trends from Key Organizations
The organizations considered in the report are categorized as follows:
Leaders
Challengers
Startups
Niche Players
Companies Analyzed
Sponsors
We will work with a maximum of three sponsors for this eBook. AI Time Journal retains editorial authority and content rights. The eBook will be labeled as sponsored. Learn more about sponsorship opportunities.
---
Subscribe
Subscribe to our newsletter to be notified when the ebook is released!
[erforms id="3946″]