June 7th, San Francisco, USA  – AI Time Journal, a leading publication in the field of artificial intelligence, is thrilled to unveil its latest release, the highly anticipated eBook "AI Trends 2023".
Created by incorporating valuable insights from 36 distinguished industry experts, this publication provides an extensive exploration of the latest advancements, challenges, and emerging trends shaping the AI landscape.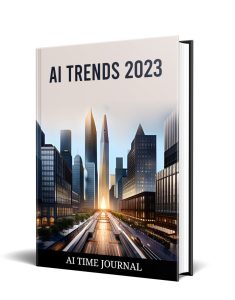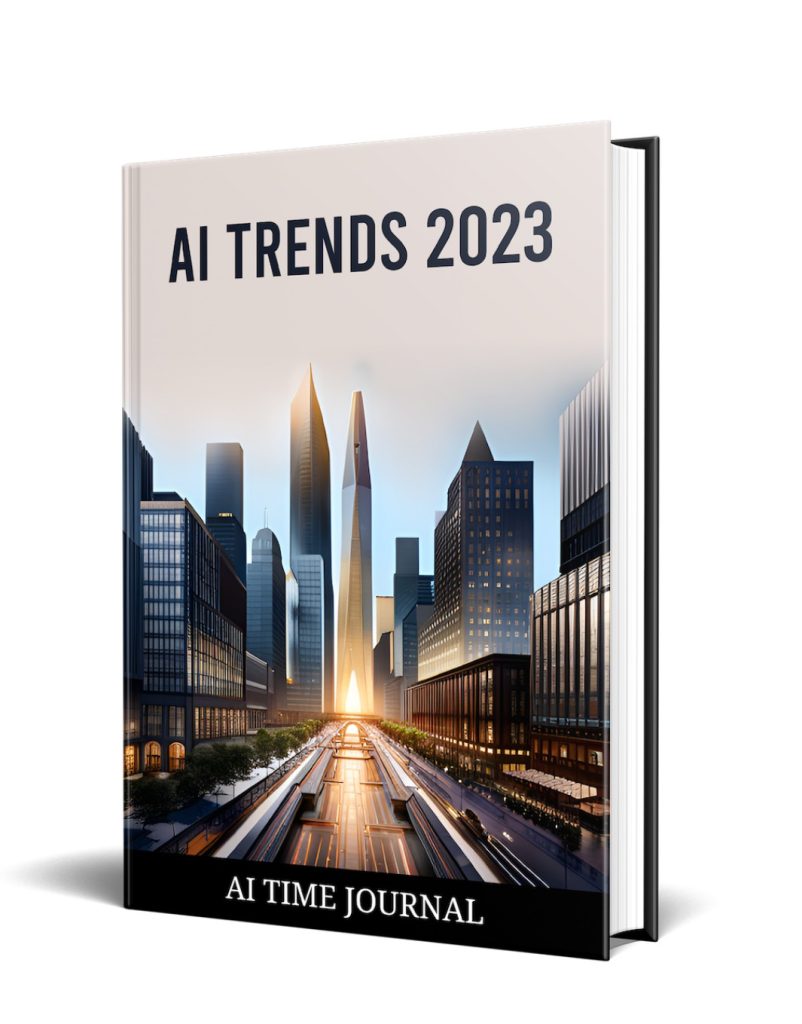 The eBook covers a wide range of topics, including:
The pervasive influence of ChatGPT across diverse industries and its implications for various professional roles

Ethical Considerations in AI Development and Deployment

AI applications in healthcare, finance, transportation, and other industries

The Impact of AI on the Future of Work

The role of AI in addressing global challenges, including climate change
DOWNLOAD A COPY OF THE EBOOK NOW
Authored by AI Time Journal's team of expert writers and researchers, "AI Trends in 2023" offers a unique perspective on the current state of AI and its profound impact across various sectors. The eBook serves as an indispensable guide for professionals and enthusiasts seeking to gain a comprehensive understanding of the rapidly evolving AI landscape. 
"We are incredibly excited to present this remarkable eBook to our readers," said Martin Russo, Co-founder of AI Time Journal. "The collaboration with industry experts has enabled us to compile a rich collection of insights, allowing readers to gain a deep understanding of the current AI landscape and its future trajectory."
In addition to the esteemed industry experts, AI Time Journal has partnered with 8 leading media organizations, including CIO Insights, Industry Events, Data Double Confirm, NewsAffinity, CoinPedia, DrivePly, Block Tides, and The Cyber Express. These partnerships ensure widespread distribution and accessibility of the eBook to a global audience, further amplifying its impact.
"AI Time Journal is proud to collaborate with these reputable media partners in sharing this valuable resource," stated Martin Russo. "Their support and engagement enable us to reach a wider community and foster meaningful discussions on AI trends."
"AI Trends in 2023" is now available for download on AI Time Journal's website. Whether you are an AI enthusiast, a professional seeking to leverage AI in your industry, or a decision-maker looking to grasp the implications of AI, this eBook is an indispensable resource.
Learn more about AI Time Journal's ebook and download a free copy of AI Trends 2023.
About AI Time Journal
AI Time Journal is a leading publication dedicated to providing insights, news, and analysis on the latest trends and developments in the field of artificial intelligence. With a focus on thought leadership and fostering knowledge exchange, AI Time Journal serves as a trusted platform for AI enthusiasts, professionals, and decision-makers seeking to stay informed about the rapidly evolving AI landscape.
Media Contact
Flor Laorga
Public Relations Manager
[email protected]