The AI Trends 2023 ebook will be published soon. The Ebook will be written, designed, and promoted by AI Time Journal and it will be labeled as sponsored. AI Time Journal retains editorial authority and content rights.
In addition to supporter packages, we offer three exclusive sponsorship packages, priced at $1000 each. The introductory pricing reflects the fact that AI Trends 2023 is the first ebook in an exciting series, and we value sponsors who join us on this inaugural journey.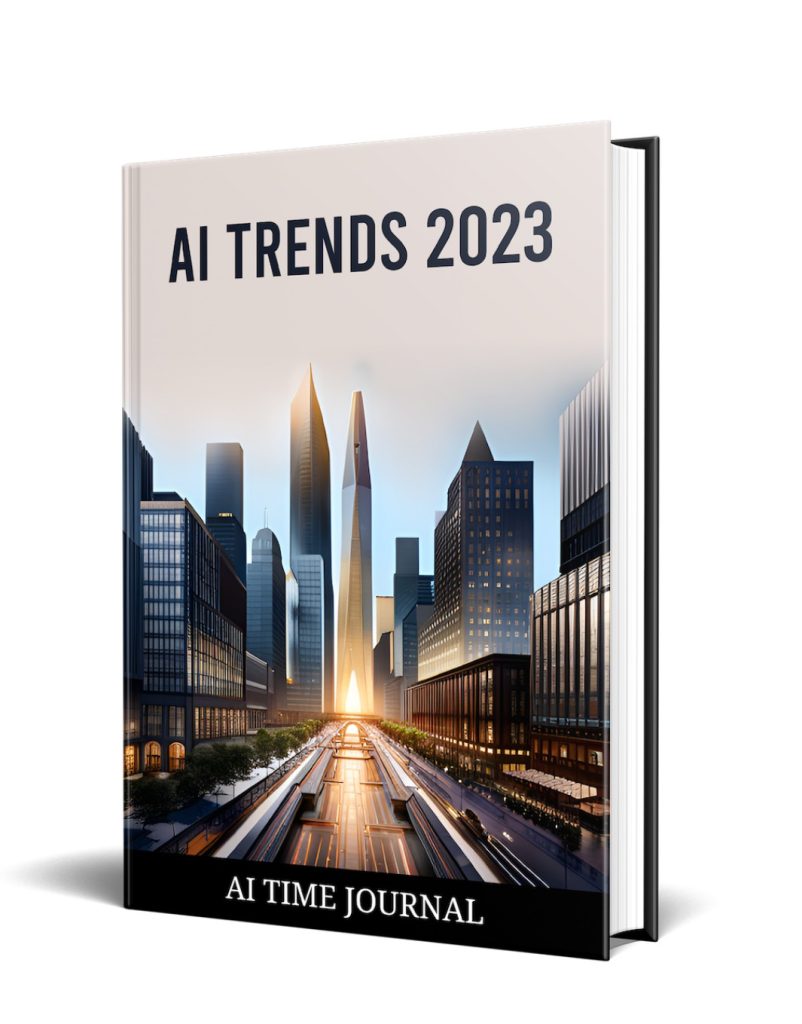 Supporter Package
$200 – Max 10 Supporters
The package includes:
Recognition as an ebook Supporter with your logo and hyperlink to your website on the official ebook page and inside the ebook
Social media mentions during the ebook promotion campaign
Option to provide a thought leadership quote that will be featured in the ebook
Ebook Sponsorship
$1000 – Max 3 Sponsors – View sample
By becoming a sponsor, your company will receive:
Prominent Logo and Link Placement:

Ebook Landing Page: Display your logo and a direct link to your website, capturing visitor attention.
Ebook Sponsor Page: Feature your logo and a brief description, demonstrating support for advancing the industry.
Ebook Footer: Showcase your logo and link in the footer section, ensuring repeated exposure as readers navigate through the ebook.

Real-Time Access to Ebook Subscriber Leads: Receive comprehensive lead information, including name, email, phone, job title, company details, and more, over a 4-week period. Registrants consent to sharing their information with participating sponsors.
Social Media Promotion: Leverage our extensive network to highlight your sponsorship and promote the ebook. Benefit from exposure to a broad audience of professionals through our influential media partners and expert contributors.
Press Release Inclusion: Your company will be prominently featured in the official press release, distributed to industry-specific media outlets. Seize the opportunity to showcase your dedication to innovation and expertise.
Option for Contributed Article: Choose to include a contributed article within the ebook, further enhancing your brand's visibility and thought leadership.