Upcoming eBook
We are currently surveying top experts and organizations in the field of Autonomous Vehicles to assess the state of the industry and the trends to watch out for in 2021.
The results of the surveys will be published in our upcoming eBook "Autonomous Vehicles Trends 2021".
Outline
The eBook will contain the following sections:
Top Autonomous Vehicles Trends and their impact on several industries, including Automotive, Transportation, and Manufacturing.
Executive Summary of the insights from the industry experts who provided their thought leadership.
Thought leadership with full quotes from industry experts.
Autonomous Vehicles 2020 Success Stories.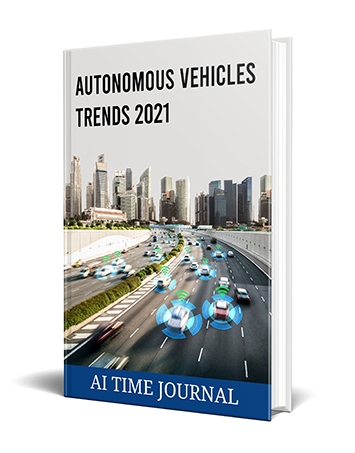 Contribute Your Insights
We invite Autonomous Vehicles-focused experts and organizations to contribute to the eBook by submitting their answer (max 300 words) to the question below.
Contributor Benefits
Be part of a group of top industry experts and innovators who are sharing their insights, knowledge, and expertise.
Be featured in the eBook along with your quote.
We will thank you with a mention of your profile in the official eBook announcement on LinkedIn.
Opportunity to be part of future AI Time Journal initiatives, interviews, and eBooks.
Question
What trends do you see emerging in the autonomous vehicles industry for 2021?
FAQs
What is the submission deadline?

The deadline to submit your answer is January 31st, 2021.

Is it free to participate?
Yes, the experts who submit their thought leadership quote by the deadline will be featured in the ebook free of charge.
How many words should my answer contain?
The answer can be between 50 and 300 words.
Sponsors
We will work with a maximum of two sponsors for this eBook. AI Time Journal retains editorial authority and content rights. The eBook will be labeled as sponsored. Contact us at info@aitimejournal.com to know more.