Upcoming eBook
The "Autonomous Vehicles Trends 2021" eBook curates the latest developments and emerging trends from the analysis of key organizations operating in the field of autonomous vehicles.
The eBook collects insights and commentary from top industry experts in our surveys and interviews.
The organizations considered in the report are categorized as follows:
Leaders
Challengers
Startups
Niche Players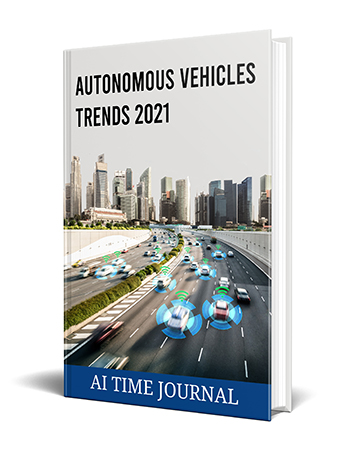 Companies Analyzed
Tesla
Waymo (Alphabet)
Zoox
Argo.ai
Volkswagen
Apollo (Baidu)
Aurora Innovation
Alibaba
Uber
Lift
Toyota
Volvo & Polestar (Geely)
Recogni
BMW
Luminar
Voyage (Fiat Chrysler)
Sponsors
We will work with a maximum of three sponsors for this eBook. AI Time Journal retains editorial authority and content rights. The eBook will be labeled as sponsored. Learn more about sponsorship opportunities.
Supporters