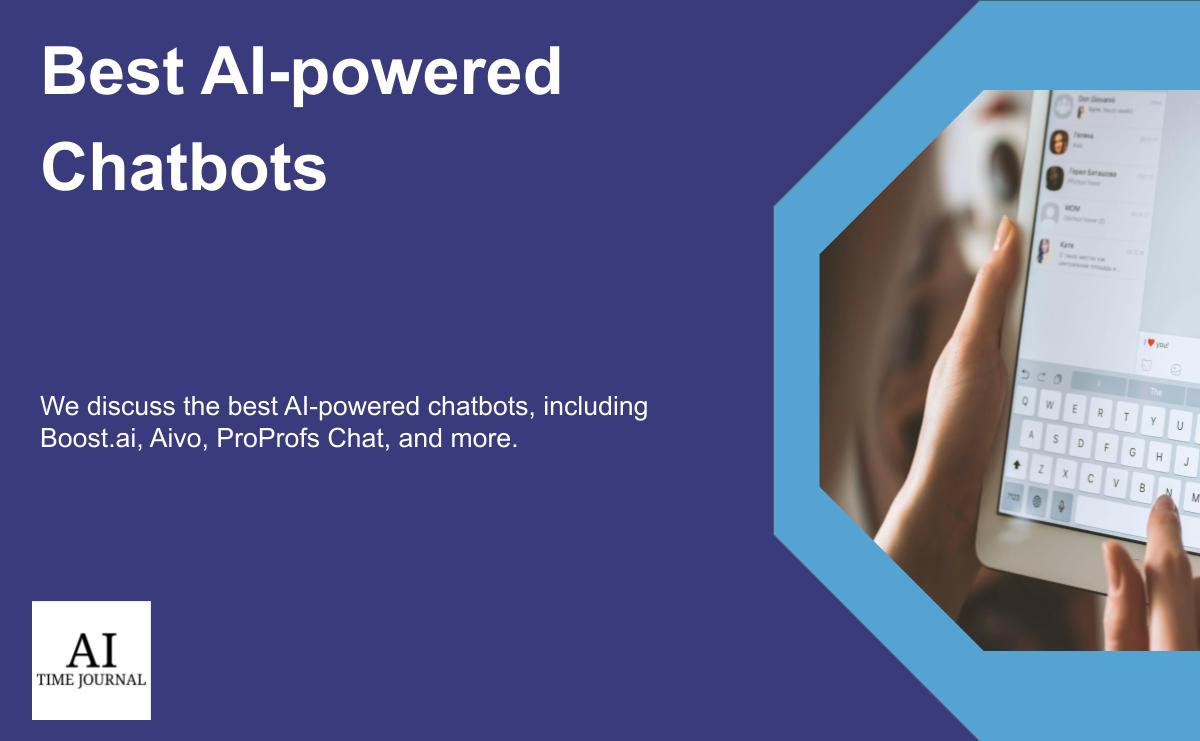 Nowadays, AI-powered chatbots are popular and heavily used in various domains. For instance, chatbots play an increasingly significant role in customer service and are gradually replacing a large percentage of human agents. 
Furthermore, conversational AI has also become increasingly critical in the healthcare industry. Virtual assistance powered by AI in healthcare also helps to record patients' symptoms and give suggestions to take medications on time. 
Moreover, chatbots and software powered by conversational AI also benefit education. In addition to the communication function, the technology can automatically analyze the strengths and weaknesses of specific students. As a result, chatbots and AI-based conversational software are able to personalize study suggestions for students.  Especially during the pandemic, chatbots and virtual teaching assistants made great contributions to education. 
After understanding the popularity and importance of chatbots, this article will list the five best AI-powered chatbots in today's society. 
Boost.ai provides one of the best AI-powered chatbot services. The software aims to help its user companies to cut costs, improve customer satisfaction, and increase revenue. Boost.ai is recognized as a trustworthy platform with applications in various industries, including banking, insurance, telecom, e-commerce, and the public sector. 
One of the highly-valued reasons that Boost.ai is popular among users is that no coding developer is required for the user side. For customer companies, it is easy to develop their own chatbots and customize solutions without technical people because the conversation developers at Boost.ai create everything the users need in advance. 
Aivo is another popular chatbot. Powered by Deep Learning, Machine Learning, Natural Language Processing, text classification, and contextual neutral networks, Aivo chatbot promises to provide better customer service with instant responses and highly-efficient interactions. 
Additional pros of Aivo chatbot include: 
Automatically checking grammar mistakes and typos
Personalizing solutions with contextual analysis
Following conversation threads with short-term memory
Continuously improving by saving unsolved questions in the software's training section
Supporting multi-language conversations 
Naturalizing conversations by localizing its dictionary 
Understanding and using emojis in conversations
ProProfs Chat also provides reliable chatbot services. It is easy to build and develop since the software does not require its users to have coding knowledge. Moreover, the software is also good at self-testing. Users are able to do a test and get a detailed report about the speed of the chatbot's responses. 
Other key features of ProProfs Chat include: 
Omni-channel access and connection
Quick installation and easy operation
Canned response
Personalization
Data security and privacy safe protection
Data-driven reports and analytics 
Pandorabots is one of the oldest and largest chatbot services in the world. More interestingly, Pandorabots creates chatbots with animated characters, which makes the conversation more interesting and human-like. Furthermore, users can customize their animated characters, making customer service interactions more enjoyable. 
In addition to the animated characters, Pandorabots also promises: 
Multi-language conversations 
Contextual analytics 
With or without coding developers
Omni-channel access 
Speech-to-text and text-to-speech transformation
Integration with various apps and platforms 
MobileMonkey develops AI-powered chatbots mainly focusing on conversations on social media, for example, Facebook. The target users of Mobile Monkey are digital marketers and advertisers. If you want to create a campaign on social media, the Mobile Monkey chatbot will be your good assistant since it can automatically take care of the conversations on Omni-channel platforms and send marketing messages. 
Furthermore, Mobile Monkey can manage the lead generation process. The chatbot can automatically send messages or invitations to social media leads and reply to their messages. What's more, the platform is able to follow up with the leads to collect their opinions and conduct surveys.