Data Visualization is a rapidly growing field transforming how we understand and interact with data. It is the process of creating visual representations of data and findings, allowing us to make sense of complex information and communicate insights in a clear and engaging way. However, learning how to create a compelling data narrative takes practice. 
Whether you are a data scientist, business analyst, or just someone who is interested in making sense of data, the ability to visualize data is becoming increasingly important. From understanding trends and patterns to communicating insights and making informed decisions, data visualization is an essential tool for anyone working with data.
In this article, we will explore courses designed to equip you with the knowledge and skills you need to succeed in any aspect of data visualization, whether you're just starting out or looking to refresh your existing skillset. Each of these courses is offered by Coursera, the online learning platform that awards sharable certificates for completing courses.
For more like this, check out these other articles: Top Reasons Why Data Science Will be a Hot Career and Top Data Science and Machine Learning Companies to Watch
Fundamentals of Data Visualization
This course, offered by the University of Colorado Boulder and taught by Danielle Szafir, is an excellent way for those with a foundation in data science and experience with Python to level up their data visualization skills. An intermediate understanding of the concepts is ideal for participants of the course.
Fundamentals of Data Visualization can be completed in as little as three weeks and covers user-centered design and task analysis topics. Students will learn the basics of design for data visualization, how to determine user needs for various visualization scenarios, and evaluate how effective data design is. 
In addition to offering certification for completion of the course, academic credit may also be awarded as part of a Master of Science in Data Science through CU Boulder.
Excel Skills for Data Analytics and Visualization
According to IBM, excel tools are projected to show double-digit growth in demand over the next decade. The Excel Skills for Data Analytics and Visualization specialization will provide students with the skills necessary to meet the rising demand for Excel data visualization roles. 
This specialization aims to help students develop their analytical and visualization skills through advanced Excel functions, creative visualizations, and automation features. The courses are taught by Nicky Bull and Dr. Prashan S. M. Karunaratne. 
Throughout the course, the following skills will be taught and practiced via a hands-on approach:
Data analysis
Data visualization
Data cleansing
Power BI, and more
Data Visualization & Dashboarding with R
Data Visualization & Dashboarding with R is offered by Johns Hopkins University and focuses on data visualization using R, a statistical programming language popular with data visualization models. Dr. Collin Paschall instructs the five courses that cover everything from basic to advanced data visualization and culminate in a capstone project.
This specialization is designed with beginner programmers in mind but will have them equipped with a strong foundation in R programming by the end of the course. Each course in the specialization builds off of the course before it, giving students ample practice with increasingly challenging tasks such as using ggplot2 for creating visualizations, interactive visualization creation, and a project using skills acquired throughout the courses. 
Data Analysis and Presentation Skills: the PwC Approach
Data Analysis and Presentation Skills are offered by PwC, a professional services company that specializes in accounting, consulting, and assurance. The course is taught by Partner and founding member of PwC's Information and Analytics Practice, Alex Mannella, who has demonstrated expertise in many areas of data mining and customer value management. 
This course aims to help you turn data into actionable insights and drive better outcomes in business. Students will learn to use common tools like Microsoft Excel and Powerpoint to analyze and communicate data, and how to effectively present that data to others in a way that engages and motivates them to take action. By the end of the course, students will have gained practical skills in data analysis and be able to apply those skills for real-world problem-solving and smarter decision-making. 
Data Visualization with Python
IBM Skills Networks has created a comprehensive Data Visualization with Python course taught by Saishruthi Swaminathan. In this course, students will learn effective data visualization techniques that companies like IBM utilize on a daily basis. 
This course teaches students how to create various types of graphs, charts, and interactive dashboards for data interpretation. By participating in labs and a final project, students will gain experience using Jupyter Notebooks and a Cloud-based IDE, with a focus on various Python libraries.
Over the course of five weeks, students will gain mastery in concepts such as:
Data visualization implementation techniques
Advanced visualization creation 
Interactive dashboard generation
And data display through a variety of charts and plots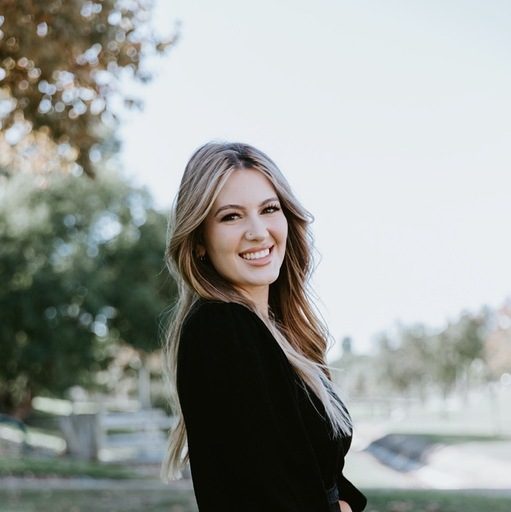 Contributor
Taylor graduated from Arizona State University with her Bachelor's degree in Business Communications. She is passionate about human interaction and relationship science and how AI is furthering research in these fields.