Face recognition is the most smart, most advanced, thus most useful feature in home security cameras. This is why a list of the best security cameras with face recognition is in fact a list of the best WiFi security cameras.
Why is face recognition so important though?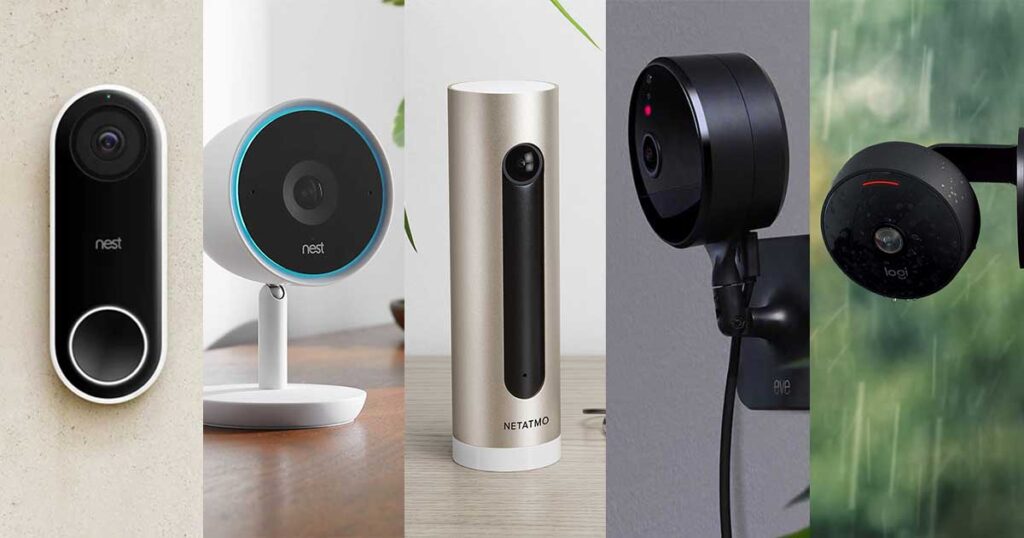 Because face recognition it's the single most important feature that makes these cameras better at what they're for: which is being able to autonomously decide if what they see is something they should send an alert for. 

If you've never had a modern WiFi security camera, you might not know how useful yet annoying these devices can be.
Because if you're more than two people in your house, chances are a motion sensor based security camera will notify you many times a day, and in a matter of weeks you'll grow accustomed, if not bored, to these alerts. Which will overtime be a good reason to just get rid of the thing.  

When buying a smart home device, this should be your mantra: the less you interact with the device, the better. 

This is why smart features are more important than video quality. 4K cameras are expensive and require strong internet connections for live streaming, and after the first two weeks you might prefer a camera that silently does its job over a camera that lets you see the cloth material of the intruder's jacket. 

In this article, I talked about the most important features to look for in a WiFi security camera, and if you're not yet convinced about how face recognition greatly improves these devices, I strongly suggest you read this article, where I talked about why facial recognition is crucial.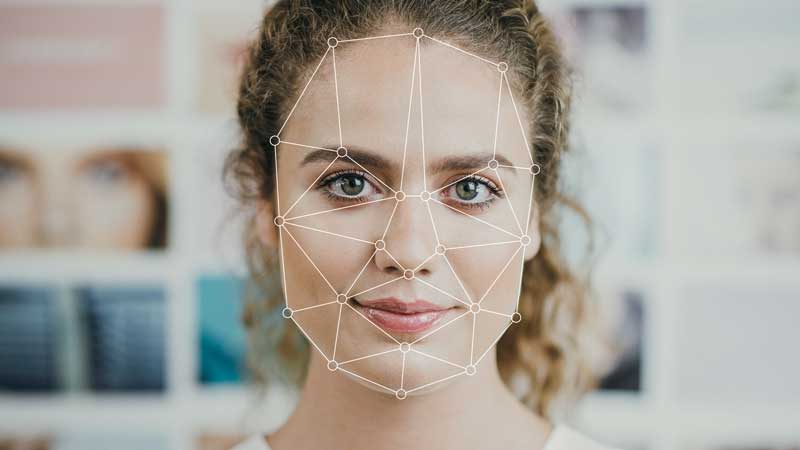 So, without further ado, let's have a look at the best devices that are currently bringing face recognition, read home security, alive in people's houses.
Table of Contents
Nest Cam IQ Indoor & Nest Cam IQ Outdoor
Let's start by clearing out what's different between the indoor and the outdoor versions: 
The Nest Cam IQ Outdoor is waterproof with an IP66 protection against water
The speaker is 15 times louder
Has an anti theft wall mount that also protect the cable from water
Apart from these features that serve well for outdoor placement, the two cameras don't differ in any other aspect. So from now on, I'll refer to both cameras when talking about the specs.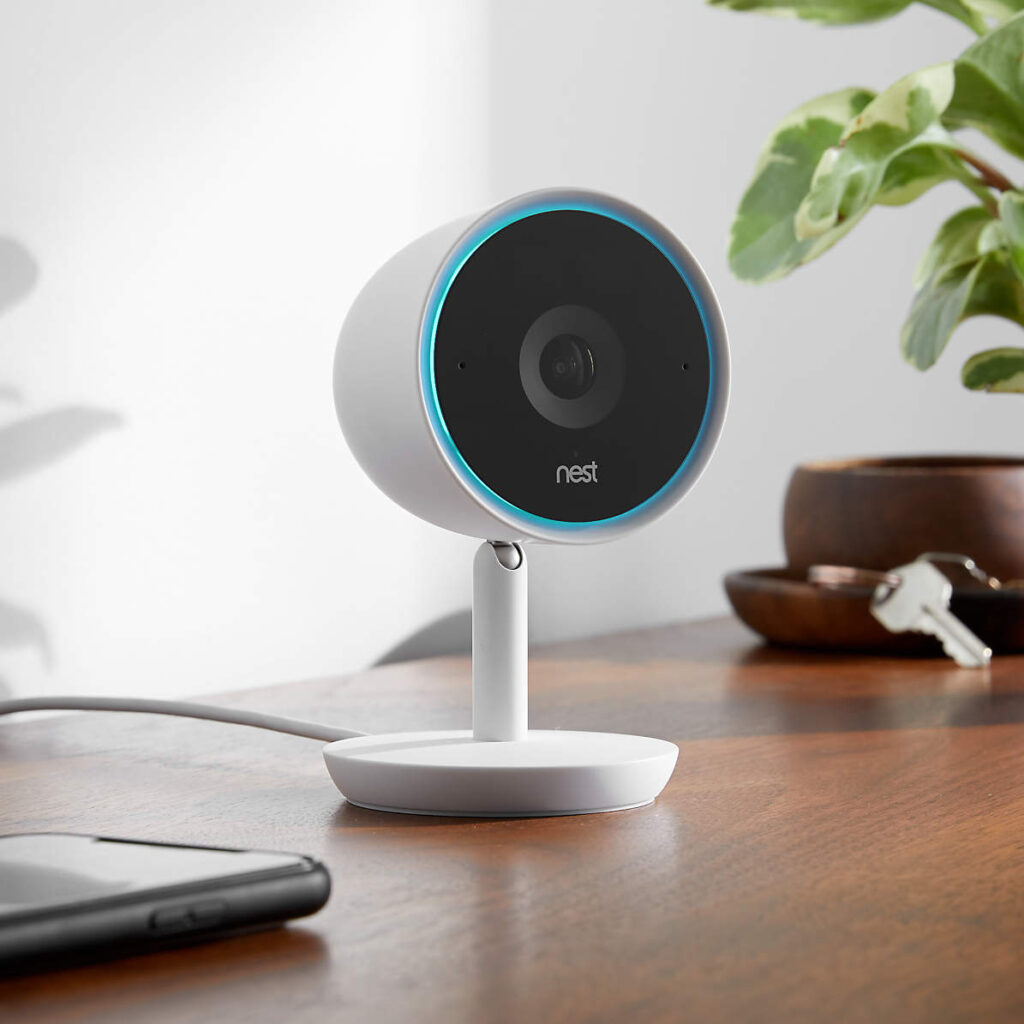 With 1080p HDR resolution the Nest Cam IQ really does a great job. HDR lets the camera equalize different light situations in the same image. This means that if a window is in the field of view, the camera will adjust its sensor in order to get the right light conditions both in the dark and luminous parts of the image. 

The Nest Cam IQ has 12x digital zoom (which is more than the usual 8x of most cameras), and can take 4K quality snapshots (not 4K live streaming). 

Nest cam integrates with smart platforms like Alexa and, of course, Google Assistant. Moreover, it offers an integration with Philips Hue lights, meaning that you can set your Philips light to turn on when motion is detected, which can improve your security system with an extra deterrent. 
Face recognition
With Nest Cam IQ Indoor and Outdoor you get facial recognition, but it comes at an additional cost. In fact, you won't be able to use this feature if you don't subscribe to the Nest Aware program. Nest Aware is Google's cloud storage platform, which allows you to store the video, and get smart analysis. 
Storage: how does Nest Aware work?
Local storage is not available on the Nest Cam IQ, in fact you'll have to get the Nest Aware subscription for each Nest Cam you buy.

Some companies such as Arlo, Nest and Ring offer subscription plans to let their users store the footage in their cloud servers, and in some cases also to implement smart features such as Facial Recognition. What makes Nest subscription different, is that you pay a subscription for each camera, which can prove convenient if you only want to buy one camera.

They do offer pretty unique features: like 24/7 live streaming recording, which is something you don't get with any other brand. 

Whether you should go for a Nest Cam depends on what you have in mind for your security system. If you're planning on getting just one camera, and you're not worried about paying a subscription, Nest Cam might be a good idea. But if you want to add several security cameras (three or more) you might find that other solutions are going to be much more sustainable in the long run. 
Nest Cam IQ vs Netatmo Welcome: see how they compare
Nest Hello Doorbell
The Nest Hello video doorbell is currently one of the best video doorbells out there. And there are many reasons why this is true: starting from the great video quality you get thanks to HDR video, to the incredibly quick access to the live stream. 

But how is it a doorbell made a list of the best security cameras? 

Because the Nest Hello video doorbell is actually much better than most security cameras. Not only because it has facial recognition abilities and other smart features, but also because the camera, the user experience, the kind of customized alerts you get are just great. 

So, if you're thinking about getting a security camera for your front door, you should seriously consider purchasing a Nest Hello instead.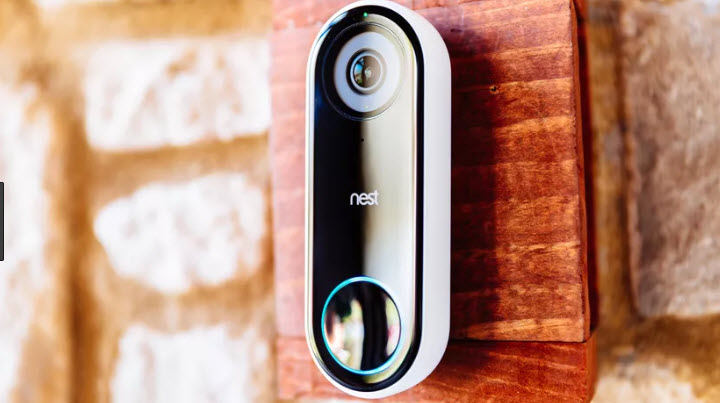 In terms of video quality, Nest Hello has everything a security camera needs. Even though the resolution is slightly below the 1080p standard, with High Dynamic Range (HDR) you always get a clear image. In fact, when placing a video doorbell, it is most likely that it's going to get a portion of the sky, which in lack of HDR capabilities will make your visitor underexposed.  

Another key feature that makes for a great security camera and a great doorbell is a quick access to live stream. This is for a number of reasons, but mainly because you want to avoid frustration.

If you're quickly notified that an unknown person has been spotted by the camera, you also want to make a quick assessment. It doesn't really make any sense to receive a notification within two seconds, if you then have to wait ten second to act upon it. 

Nest Video doorbell is one of the quickest cameras in terms of access to live stream. 
Face recognition and Nest Aware
If buying a Nest Cam IQ without subscribing to Nest Aware is not worth it, the same goes for the Nest Hello video doorbell. If you want to know how nest aware works, read the previous paragraphs about the Nest Cam IQ. As for the video doorbell, face recognition and 24/7 recordings really add a lot of value to the camera and the subscription itself, making it not only useful but also pretty unique. 

Even the app delivers a great user experience when it lets you go through the recorded footage as in a flash forward. It's also worth mentioning that with Nest Aware you get desktop access, as opposed to many other brands that only develop mobile apps. 
Netatmo Welcome
The Netatmo Welcome might strike consumers as an expensive camera. But when you consider that this camera can recognize familiar faces(which is pretty rare per se) and offers multiple storage options, including free cloud storage on dropbox and internal storage on an SD card, the price becomes very interesting. 

With Full HD 1080p resolution, image quality is in line with 2021 standards. Both night vision and daytime vision offer a crisp and detailed image that lets you see faces and zoom through the camera's field of view.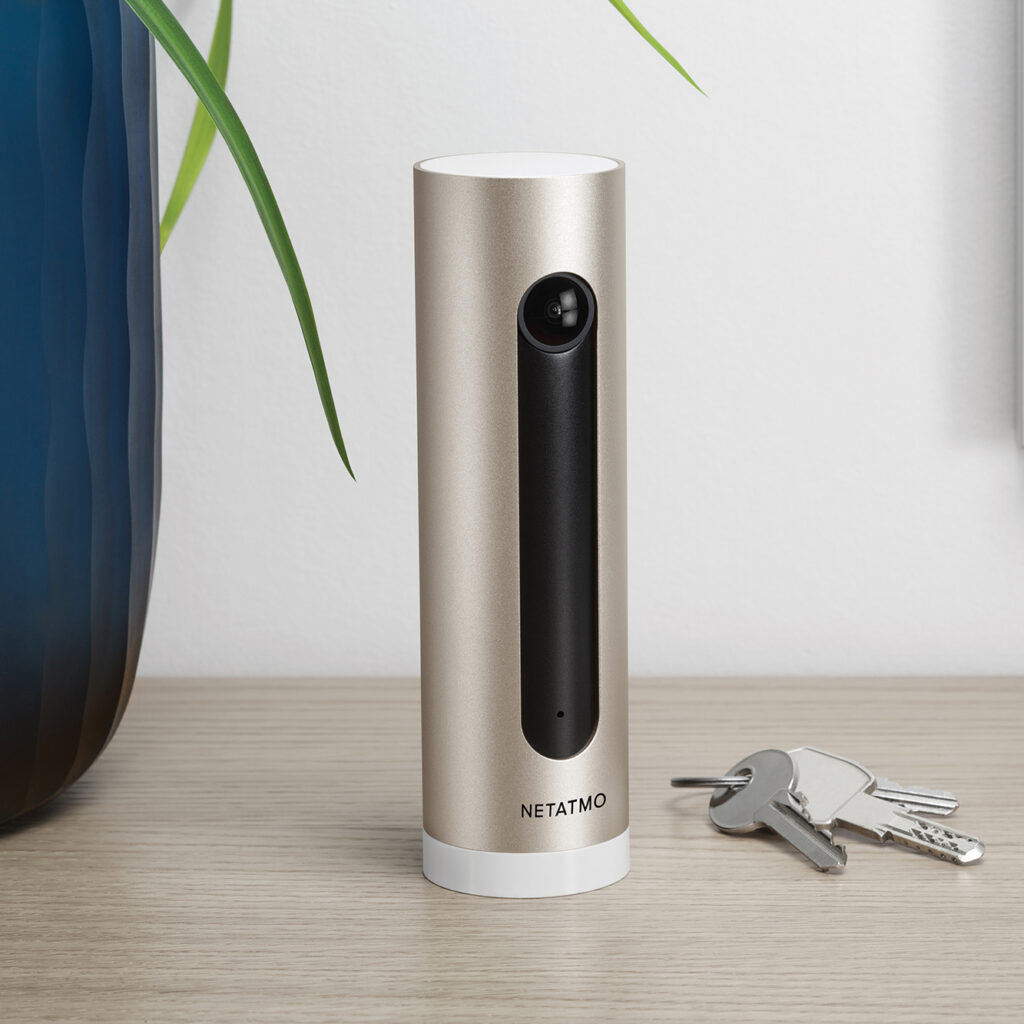 The Netatmo Welcome is compatible with Google Assistant and Homekit Secure Video. With Google Assistant you can connect the camera to any smart home device with a screen and access live streaming with vocal commands. While HSV lets you configure the camera in the Homekit environment, meaning you can use Apple's face recognition abilities and activity zones, where you draw a box in the field of view in order to exclude some areas from triggering alerts. 

Read the Netatmo Welcome complete review
Face recognition
Face recognition is handled internally, this means that your data is not stored and analysed in the company's server, but the algorithm works locally. It'll need a training period where users are asked to label the faces that are spotted by the camera. 

After this training period, the camera will get better and better at recognizing familiar faces, drastically reducing the amount of events that make it to your smartphone as a notification.

The only downside is that the number of faces that can be memorized in the camera doesn't go over 30. Anyway, for most users this won't be a problem, and even if you exceed this number, it's not like the 31st person is coming to your house everyday, so this shouldn't impact too much the notifications frequency.  
Pros
Great on privacy
Multiple storage options
Compatible with Homekit and Google Assistant
Great video quality
Cons
Lag time in live streaming feed
No two way audio
Best Facial Recognition Camera for Homekit Secure Video
Since Apple released its update for iOS 14, every HSV compatible camera can now pride itself with activity zones and, more importantly, face recognition. Apple's face recognition works in a similar way to the Netatmo Welcome camera. The algorithm can be trained to recognize familiar faces, and after the first period you can customize the type of alert you get when someone is spotted. 

For example, you can have a friend announced through an Apple speaker if you have one in your house, or stop receiving alerts when a family member passes through, which is where facial recognition comes in handy.

Since this ability, as well as others, are handled in the Home app, most cameras that are compatible with HSV offer more or less the same features, but they do differ in design, price and image quality. 

Let's see how two of the most popular Homekit Secure Video cameras compare.
Logitech circle view
The Logitech Circle View is designed to work with Homekit, in fact it doesn't come with a native app. That's why setup and daily use go through Apple's Home app. 

Design and image quality, is where Logitech has done a great job. It's in fact a sturdy camera with a nice satin metal pedestal. The cable is well positioned, meaning it won't be a problem when moving and tilting the camera. 

As for image quality, the camera features a 1080p resolution with 180° field of view, which really lets light flood in the camera's sensor and makes it for a sharp and crisp image quality, both at night and day.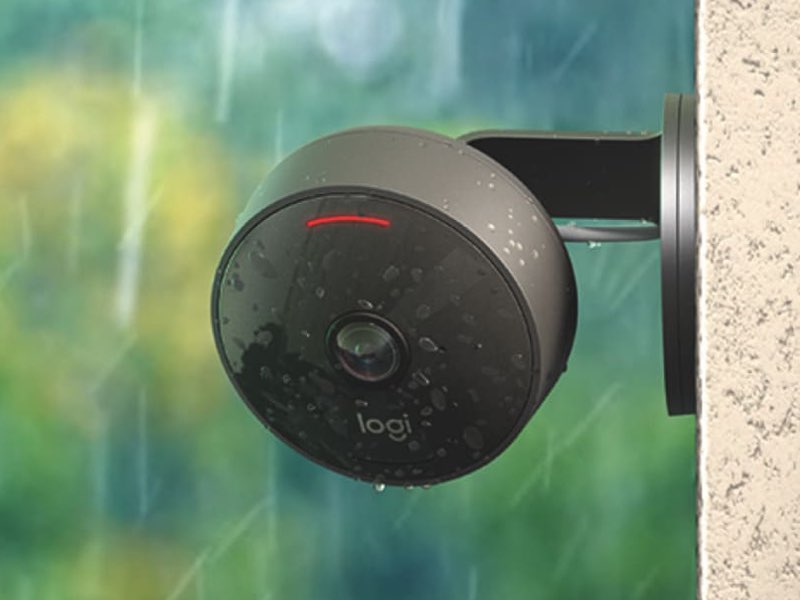 The Logitech Circle View is water resistant, meaning it can be placed outside, but the power adapter is not waterproof, which can turn out to be problematic since it will require some thought on how to install the camera for outside usage, and even if you manage to install it, there are better solutions on the market for outdoor cameras, like the EufyCam lineup. 

Thanks to the lack of a native app, the setup process is done only through Homekit, which makes it as smooth as it gets. The only downside in this, is that you won't be able to access image quality settings and FPS settings (frames captured per second). Definitely not a big deal, but totally worth mentioning, especially if you have a slow internet connection and you would like to reduce the image quality to get quicker access to the live stream feed. 

Read also: Logitech Circle View complete review
Pros
Great design
Good image quality
Face recognition abilities and activity zones
Easy setup
Cons
Lack of a native app
Missing video quality settings
Logitech Circle View VS the Eve Cam: see how they compare
Eve Cam
Eve Cam is another great security camera specifically designed to work with Homekit Secure Video. It comes at a slightly cheaper price than the Logitech Circle View. Its performances in terms of video quality are in line with most security cameras since it features a 1080p HD resolution.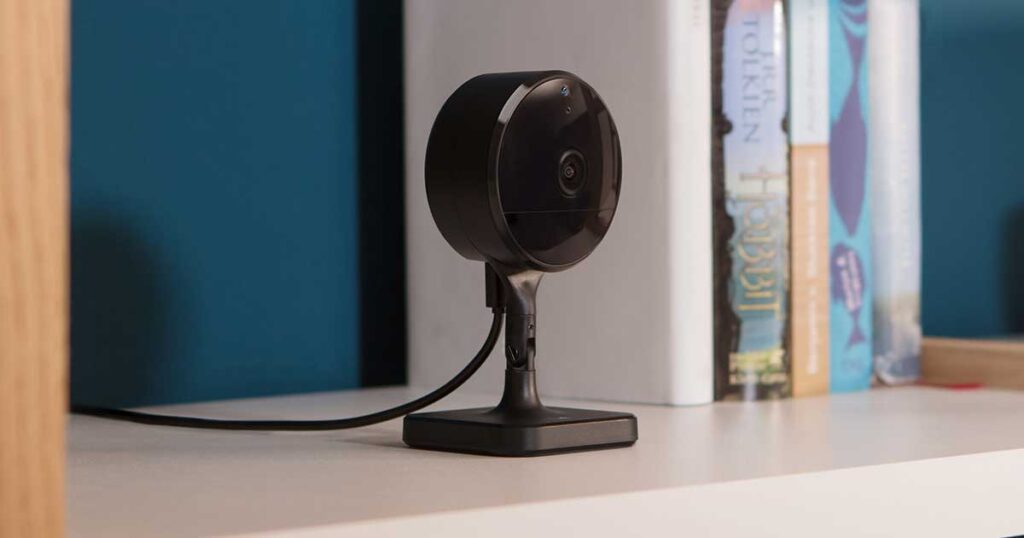 If anything can be said about the image quality, is that in difficult light situations it doesn't perform as good as the Logitech Circle View. But it's not something that worsens its overall performance. 

I should mention that Eve offers a native app to control the camera. But the features that really adds value to this device, come from the Homekit Secure Video integration. 

So, if you're just interested in the camera itself, you should know that you won't have any storage options and, more importantly, no face recognition abilities and activity zones. 

The native app (which the Logitech Circle View doesn't have) is still a good thing because you can manage video quality (which cannot be done in Homekit) and make other small adjustments that might improve its speed and user experience in general. 

Read also: Eve Cam complete review

Pros
Great price
It can reduce false alerts
Works with homekit secure video
Cons
Poor image quality in low or mixed light situations
It has only 24 FPS (frames per second), which is a little below average
Conclusions
As things are nowadays, it's not like you can choose from many different cameras if you're looking for a device that can handle face recognition. 

Even so, there are options for different needs and budgets. 

There are other cameras though that have face recognition abilities that I didn't include in this article because… well, because it is a list of best face recognition cameras. 

For like 20 bucks on amazon you can get a 360 AC1C, a camera that has face recognition among its features. But there's still a huge lack of data on how the company handles users' privacy and how secure this camera really is. Let alone how good their algorithm is. 

Another device that can handle face recognition is the Simcam 1S, but its flaws in the design department really make for a fancy yet clumsy toy. 

Finally, Tend Secure developed a security camera that can handle face recognition, but it's currently unavailable. 

So, if you're looking for a home security camera in 2021 this article should give you a complete view on what are the best options.