Companies
› Kickidler
---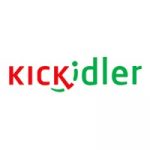 Kickidler
Kickidler. New perception of personnel work
---
---
Every chief should know what actually their employees doing during the working day on the computers.
Are they really occupied with business tasks or communicate in social networks, watch video and play games.
Before chief had to study a huge number of data in long reports.
But Employee Monitoring Software Kickidler allows to simply look in the employee's screen.
And not only one employee. You can watch for any number of employees in real time.
Related Articles