Companies
› Paxful
---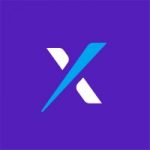 Paxful
Building a financial system for the 100%, one Bitcoin at a time.
---
---
Paxful is a people-powered platform for buying, selling, and trading digital currencies.
Our mission is to provide everyone, everywhere with equal access to the global economy. In an age where anything is possible, 99% of the world's population has been failed by the financial system. Our goal is to create a system not just for the 1%, but for the 100%.
We're changing the way the world moves money.
Related Articles