Companies › Mirai Translate
---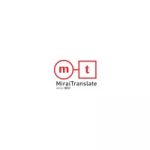 Mirai Translate
---
---
Vision
To realize a society in which everyone can interact freely across language barriers with the use of machine translation technology, and thereby contribute to invigoration and innovation in businesses.
Actions
– Upgrading machine translation to a practical level of communication between languages.
– Providing solutions that meet the demand for speedy text translation in many business fields.
– Providing practical tools to human translation agencies to realize cost reduction.
Related Articles