AI Time Journal Ebook
What are the biggest Conversational AI trends in 2020, and how do they affect business?
During our interviews and surveys, we asked top experts in the field to evaluate the progress so far and provide their predictions for what's coming.
Trends
With Conversational AI technology rapidly advancing, new platforms and interfaces becoming available, new applications and use cases are emerging in all industries.
The pandemic has shown how virtual assistants have become a crucial element for brands and enterprises to serve their customers quickly and keep them happy. In this ebook, we look at some of the success stories and how brands leveraged conversational AI technology to turn a challenge into an opportunity.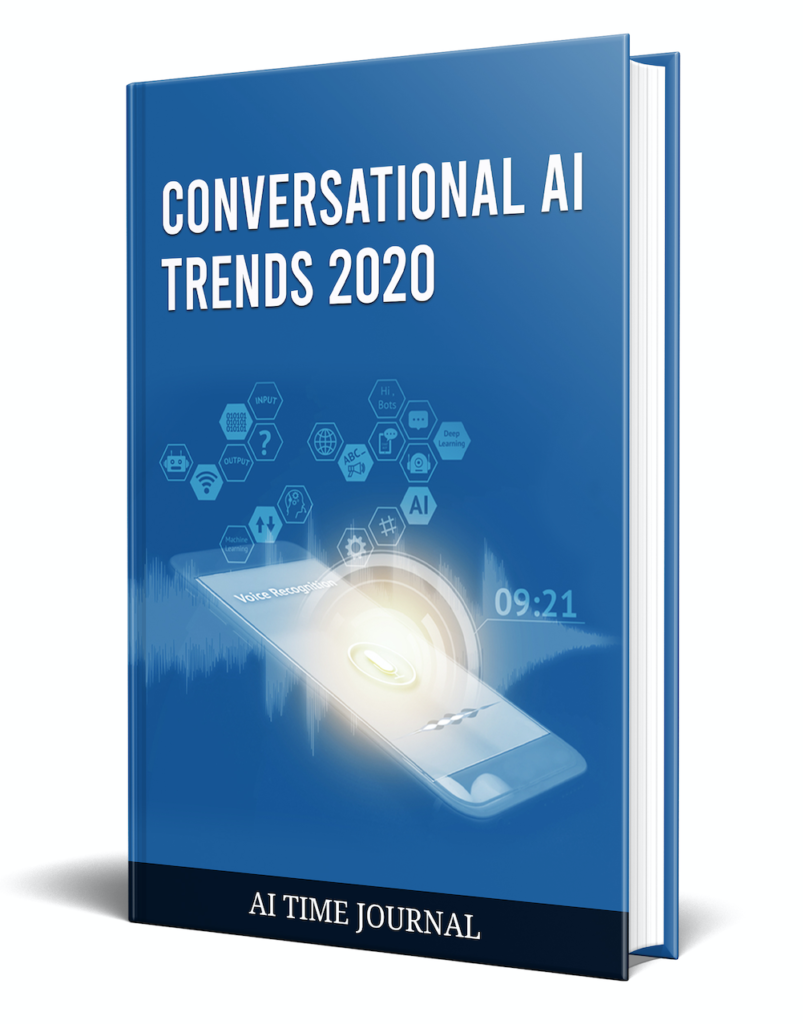 Download the Ebook for Free
Subscribe to our newsletter through the form below to receive a link to download a free copy of the ebook.
Learn How Conversational AI is Leveraged by Top Players in 2020 and What's Next
Brands Anticipating Customer Needs
Customer Engagement
CX
Virtual Assistants and the Pandemic
Cognitive Chatbots
Vertical AI
Voice Interfaces
Process-Oriented Chatbots
AR, IoT, RPA Convergence
Insights from Top Experts
The ebook contains insights and tips from the experts who participated in our interviews and surveys:
Seb Reeve
Chris Ezekiel
Mike Murchison
Nithya Thadani
Seb Reeve
Dr. Catriona Wallace
Abhishek Thakur
Ram Menon
Peter Voss
Ravi N. Raj
Satish Medapati
Andy Peart
David Nahamoo
Antonio Grasso
Dinesh Sharma
Sascha Poggemann
Richard Marcil
Tim Warren
---
Sponsors
---
Partners