---
Event Date(s):
10/07/2019 - 11/07/2019
Location:
London, United Kingdom


2nd Annual Pharma AI & IoT 2019
Integrating AI, IoT, Cloud & Big Data Analytics in Pharma & Healthcare
10th & 11th July 2019, Hotel TBC, London, UK
Our 2nd Annual Pharma AI & IoT 2019 will provide insight into the current state of play in the EU & US and stimulate debate, in a multi-stakeholder setting, on the vital role of technology impact in the sustainability of pharma and healthcare systems. Beyond a comprehensive outlook of key European market access policies, our speakers will outline the key recent developments in technology impact in pharma and healthcare in the EU and other international jurisdictions. By attending this conference, you will gain a comprehensive outlook on the key issues surrounding latest technologies that are being analysed towards the pharma and healthcare. This event will provide an important platform for stakeholders to discuss and share best practices in furthering technology development in pharma and healthcare
KEY SPEAKERS:
HANS ULRICH BURGER, Senior Director Of Biostatistics, Roche
AIDAN COOPER, Innovation Technologist | Innovation Lab, Astrazeneca
ANDREW BRYANT, Principal Engineer / Principal Fellow, Novartis
DAVIDE BOTTALICO, Digital Healthcare & Innovation Director, Takeda Pharmaceuticals
EDDIE GUZDAR, Medical Head – Neuroscience, Sanofi Genzyme
MICHEL GIRAULT, Head Of Multi-Channel Marketing, Vifor Pharma
LENA GRANOVSKY, Director, Analytics And Big Data, Teva Pharmaceuticals
DAVID WHEWELL, Director Of Architecture And Software Innovation, Merck Group
EVA Mclellan, Director, Oncology Pipeline (GPS/RE), Roche
EMMANUEL PHAM, Vice President Biometry, Ipsen
PETER RUTHERFORD, Global Medical Lead – Orphan Renal Diseases, Vifor Pharma
LEILA PIRHAJI, Founder & CEO, Revivemed (USA)
KRISHNA BULUSU, Senior Scientist, Oncology Bioinformatics, Astrazeneca
ABRAHAM JOSEPH, Founder & Editorial Director, IOT Insights
GABOR PURMAN, Senior Account Director Patient Services & Medical Education, Nexgen Healthcare
KETAN PATEL, Industry Consultant Life Sciences, Teradata
CONFERENCE REGISTRATION PROCESS:
In order to Register please let us know your interests through Email: kavitha@virtueinsight.co.in or Tel: +44 2036120886
Introductory Offer – 3 delegate places for the price of 2 – A huge saving Offer – (Limited seats left)
Super Early Discount (Valid Till 6th May 2019): (£700 + VAT per delegate)
Early Discount (7th May 2019 – 10th June 2019): (£900 + VAT per delegate)
Standard Registration (11th June 2019 Onwards): (£1100 + VAT per delegate)
Sponsor, Exhibition Stall (Booth) and a paid Speaker Slots are also available
Get more from the event, enjoy and make the best out of our dedicated networking drinks time, meet the leading international vendors showcasing the products of tomorrow in the co-located exhibition. Expand your knowledge of the latest business models and strategies in the high-level conference. Whether you are on the branded or generic side, you cannot afford to miss this opportunity to benchmark your tactics and strategies against the industry leaders who will be the first to traverse the pathway.
Join our weekly newsletter to receive:
Latest articles & interviews

A

I events: updates, free passes and discount codes

Opportunities to join AI Time Journal initiatives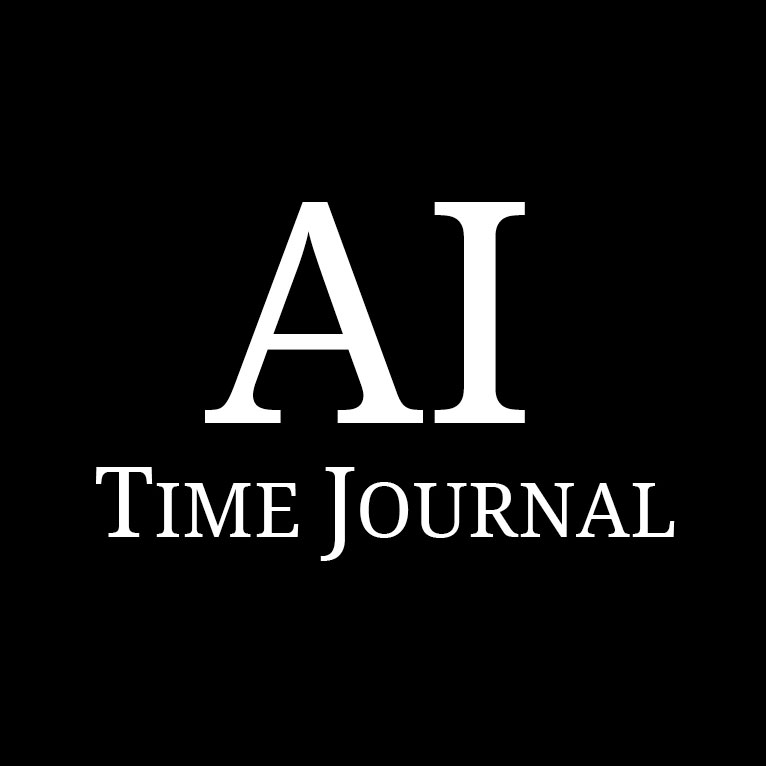 AI Time Journal promotes initiatives and events across several industries and domains aimed at spreading knowledge, advancements and opportunities brought by Artificial Intelligence.
Event organizers can contact us here for media partnership inquiries.