---
Event Date(s):
11/09/2019 - 12/09/2019
Location:
Singapore, Singapore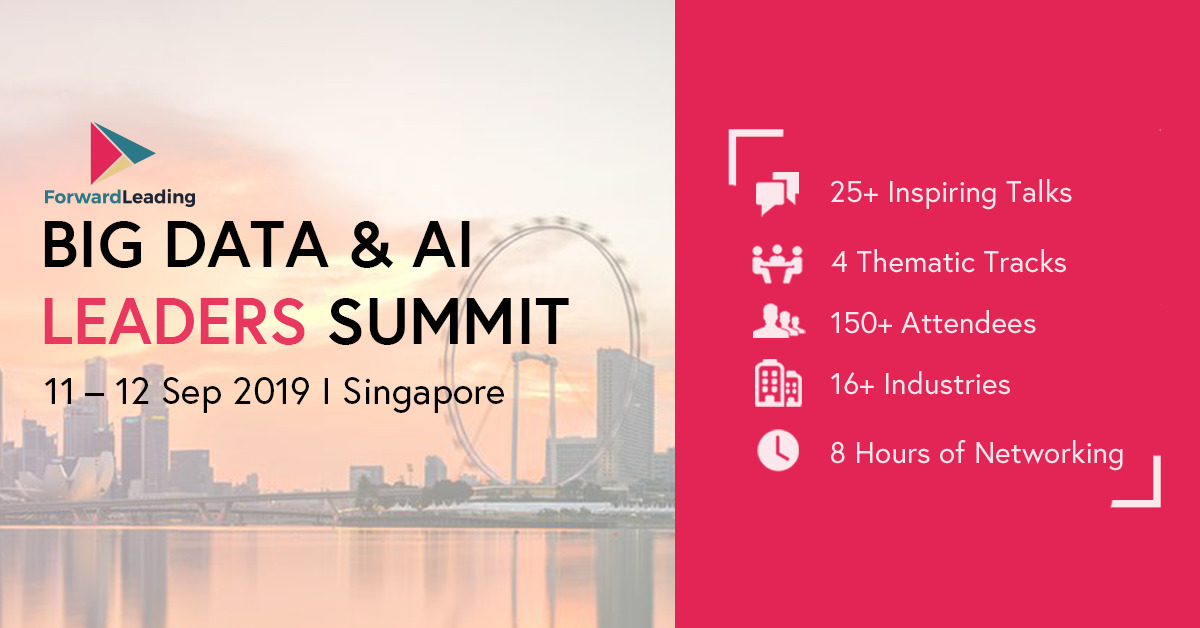 Big Data & AI Leaders Summit is the region's leading event to showcase the latest and greatest technologies and insights in Data and AI. Returning for its 3rd edition, this summit will bring together 150 data scientists, analysts, engineers, AI researchers and business executives from a wide range of industries to learn, network and experience the full potential of Big Data and AI.
Here're some event highlights you can't afford to miss:
4 Thematic Tracks
– AI Applications & Fintech
– Cognitive Science Technologies & Applications
– AI in Healthcare
– Machine Learning Deep Dive Session
10 Inspiring Keynotes
– Empowering the Effective Practice of Data Science and Artificial Intelligence
– The Technology and Challenges of Speech Analysis and Audio AI
– Dehumanise HR: Moving to the Next Level with People Analytics
25+ Speakers contributing to the conversation including:
– Head of Innovation & Product Transformation, AirAsia
– Head of Digital Ecosystem Delivery & Conversational AI, DBS Bank
– Head of Analytics, Tokopedia
– Head of Artificial Intelligence, Axiata
– VP, Data Science, GO-JEK
– Chief Data Officer, Validus Capital
– Senior Research Scientist & Scientist Lead, Ping An Technology
– Director, Speech Analysis, Dolby
– Senior Manager, Analytics Engineering, Data & AI, Electronic Arts (EA)
– Data Scientist, People Analytics, The Kraft Heinz Company
Seats are limited. Use code AITIME to save US$100. Register here: https://ti.to/forwardleading-forums/ai-big-data-leaders-summit-singapore-2019/discount/AITIME
Join our weekly newsletter to receive:
Latest articles & interviews

A

I events: updates, free passes and discount codes

Opportunities to join AI Time Journal initiatives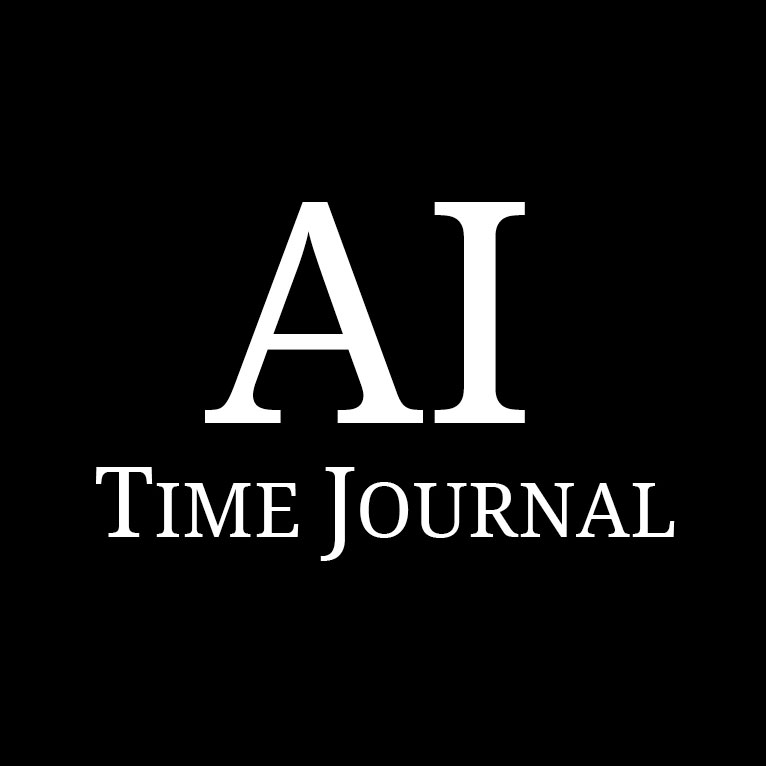 AI Time Journal promotes initiatives and events across several industries and domains aimed at spreading knowledge, advancements and opportunities brought by Artificial Intelligence.
Event organizers can contact us here for media partnership inquiries.