DUBLIN–(BUSINESS WIRE)–The "Talc Mining Global Market Forecast To 2022" report has been added to ResearchAndMarkets.com's offering.
Global Talc Mining Market Forecast to 2022 provides strategists, marketers and senior management with the critical information they need to assess the global talc mining market.
The talc mining market consists of sales of talc by entities (organizations, sole traders and partnerships) that mine talc which is used in paper making, plastic, paint and coatings, rubber, food, electric cable, pharmaceuticals, cosmetics, and ceramics.
Where is the largest and fastest growing market for the talc mining? How does the market relate to the overall economy, demography and other similar markets? What forces will shape the market going forward? The Talc Mining market global report from the author answers all these questions and many more.
The report covers market characteristics, size and growth, segmentation, regional and country breakdowns, competitive landscape, market shares, trends and strategies for this market. It traces the market's historic and forecast market growth by geography. It places the market within the context of the wider general mineral mining market, and compares it with other markets.
Eastern Europe was the largest region in the global talc mining market, accounting for 42% of the market in 2018. Western Europe was the second largest region accounting for 22% of the global talc mining market. Africa was the smallest region in the global talc mining market.
Talc mining companies are utilizing digital technologies to improve productivity and commercial outcomes. Mining operators are outlining data collection and sharing via cloud-based networks, genomic mining solutions, machine learning to reduce labor costs, wearable technologies, and even hybrid airships to easily transport equipment to remote regions. For instance, GE Mining introduced a suite of technologies that can enhance performance, reliability, and operations while promoting safer mining practices.
Key Topics Covered:
1. Executive Summary
2. Report Structure
3. Talc Mining Market Characteristics
3.1. Market Definition
3.2. Key Segmentations
4. Talc Mining Market Product Analysis
4.1. Leading Products/ Services
4.2. Key Features and Differentiators
4.3. Development Products
5. Talc Mining Market Supply Chain
5.1. Supply Chain
5.2. Distribution
5.3. End Customers
6. Talc Mining Market Customer Information
6.1. Customer Preferences
6.2. End Use Market Size and Growth
7. Talc Mining Market Trends And Strategies
8. Talc Mining Market Size And Growth
8.1. Market Size
8.2. Historic Market Growth, Value ($ Billion)
8.2.1. Drivers Of The Market
8.2.2. Restraints On The Market
8.3. Forecast Market Growth, Value ($ Billion)
8.3.1. Drivers Of The Market
8.3.2. Restraints On The Market
9. Talc Mining Market Regional Analysis
9.1. Global Talc Mining Market, 2018, By Region, Value ($ Billion)
9.2. Global Talc Mining Market, 2014 – 2022, Historic And Forecast, By Region
9.3. Global Talc Mining Market, Growth And Market Share Comparison, By Region
10. Talc Mining Market Segmentation
10.1. Global Talc Mining Market, Segmentation By Type, 2014 – 2022, Value ($ Billion)
10.1.1. Talc Chlorite
10.1.2. Talc Carbonate
10.1.3. Others – Talc
11. Talc Mining Market Metrics
11.1. Talc Mining Market Size, Percentage Of GDP, 2014 – 2022, Global
11.2. Per Capita Average Talc Mining Market Expenditure, 2014 – 2022, Global
Companies Mentioned
Golcha Minerals (Golcha Group)
Imerys
IMI Fabi
Minerals Technologies Inc
Mondo Minerals
For more information about this report visit https://www.researchandmarkets.com/r/5vlqbx
Contacts
ResearchAndMarkets.com

Laura Wood, Senior Press Manager

press@researchandmarkets.com

For E.S.T Office Hours Call 1-917-300-0470

For U.S./CAN Toll Free Call 1-800-526-8630

For GMT Office Hours Call +353-1-416-8900
Join our weekly newsletter to receive:
Latest articles & interviews

A

I events: updates, free passes and discount codes

Opportunities to join AI Time Journal initiatives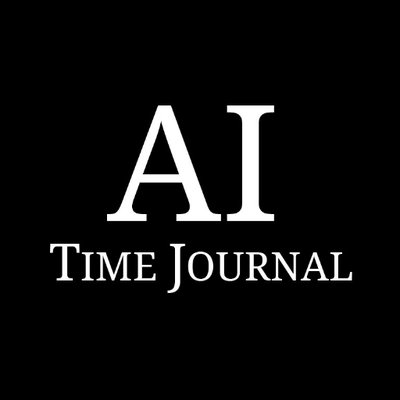 The mission of AI Time Journal to divulge information
and knowledge about Artificial Intelligence, the changes that
are coming and new opportunities to use AI technology to
benefit humanity.