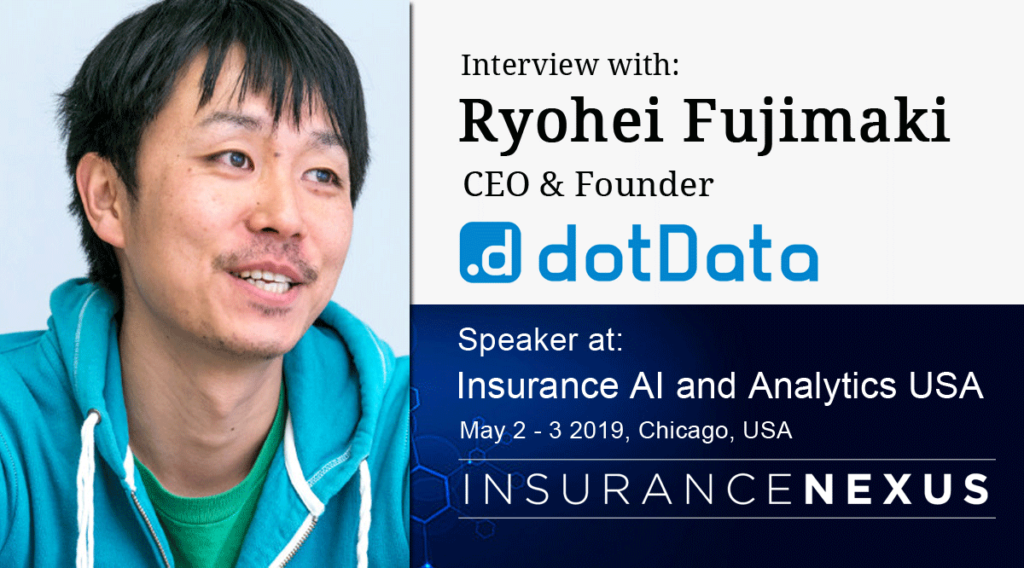 Ryohei Fujimaki is the CEO & Founder at dotData, a company that delivers end-to-end data science automation for the enterprises.
Mr. Fujimaki has recently been a speaker at the Insurance AI & Analytics USA conference that was held in Chicago on May 2 – 3.

In this interview, Mr. Fujimaki shares insights on how insurance companies can use AI to improve customer experience and get ready for the opportunities brought by AI.
---
Q: Where do you see the biggest potential of applying AI in the insurance industry in the coming years? Which trends do you think are the most significant?
As insurers strive to become more relevant to their customers and more efficient, they have embraced the strategic importance of their data. But while they have been collecting increasingly large stockpiles of consumer data, until recently they have lacked the tools and talent to operationalize it — particularly with the level of transparency required by regulatory bodies. This has led to challenges in operational efficiency and customer relationship management.

Now, advances in AI and particularly, data science automation enable insurers to improve the customer experience, boost retention while also increasing efficiency.

For operational efficiency, AI-based automatic underwriting and claims management will be two major trends that we will see in the coming years.

In customer relationship management, AI will be used more frequently to help profile customer behaviors, helping insurers to get a better and deeper understanding of their customers' wants and needs. This, in turn, will help to drive revenue growth.

Q: What are the biggest challenges faced by the insurance industry today? Can AI be leveraged to address these challenges?
The two biggest challenges in insurance are operational efficiency and customer relationship management. AI can be used to address both of these challenges, but implementing a data science program is not easy.

A typical enterprise data science project is highly complex and requires the deployment of an interdisciplinary team that involves assembling data engineers, developers, data scientists, subject matter experts, and individuals with other special skills and knowledge. This talent is scarce and costly. This is neither scalable nor sustainable for most organizations.
Join our weekly newsletter to receive:
Latest articles & interviews

A

I events: updates, free passes and discount codes

Opportunities to join AI Time Journal initiatives
This challenge can be overcome with data science automation. Data science automation is an emerging AI-based technology that automates end-to-end data science process from business source data through data and feature engineering to machine learning in production. This frees up data scientists from lots of manual efforts, letting them focus on what to solve rather than how to solve. It also enables existing resources to execute data science projects, democratizing data science across the organization and establishing a data-driven culture.
Q: Which AI-related technology do you think is the most impactful in insurance, and will be in the future?
Data science automation is emerging and will be a standard tool in the next 3 to 5 years in the insurance industry. Early adopters have already started to leverage automation to scale their data science initiatives.
In the near future, data science and AI will be widely implemented in the insurance industry, and the barrier to adoption for data science and AI will become significantly low. Once this happens, accumulated critical use cases will be key differentiators for insurance companies implementing these technologies.
Data science automation accelerates the data science process, enabling insurers to explore 10x more use cases than the traditional method of data science.

Ryohei Fujimaki, Ph.D., CEO and Founder, dotData
Ryohei Fujimaki is the Founder & CEO of dotData. Prior to founding dotData, he was the youngest research fellow ever in NEC Corporation's 119-year history, the title was honored for only six individuals among 1000+ researchers.

During his tenure at NEC, Ryohei was heavily involved in developing many cutting-edge data science solutions with NEC's global business clients, and was instrumental in the successful delivery of several high-profile analytical solutions that are now widely used in industry.

Ryohei received his Ph.D. degree from the University of Tokyo in the field of machine learning and artificial intelligence.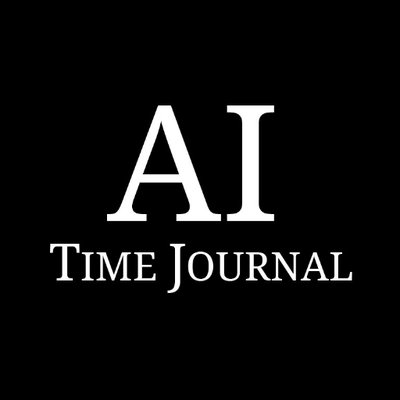 The mission of AI Time Journal is to divulge information
and knowledge about Artificial Intelligence, the changes that
are coming and new opportunities to use AI technology to
benefit humanity.