STERLING, Va.–(BUSINESS WIRE)–Neustar®, Inc., a trusted, neutral provider of real-time information services, today announced that Atish Ghosh, Ph.D., has joined the company as its Senior Vice President of Product Engineering. Ghosh will lead engineering and development for Neustar's broad set of Marketing, Risk, Security and Communications solutions powered by the company's OneID system. Ghosh will report to Executive Vice President, Chief Data Officer and Chief Technology Officer Venkat Achanta.
"Our products and solutions serve more than 50 billion real time requests daily for unique data to predictive scores," said Achanta. "These solutions depend on our OneID system that manages tens of petabytes of information and links people, devices and locations. Taking our products and solutions to the next level requires the caliber of expertise that Atish brings to Neustar. He has a strong background in product development and engineering and an extensive track record of building high performing product development and delivery teams.
Ghosh brings more than 20 years of product engineering expertise in B2B cloud-based software, products and services. Prior to Neustar, he served as the head of Global Research and Development at Ellucian, an advanced software solutions and services company for the higher education market supporting more than 2,500 institutions in 50+ countries. Before that, Ghosh held senior leadership roles in product development at JDA Software, a billion-dollar supply chain software leader to Fortune 500 retailers and manufacturers.
In both roles, Ghosh led globally distributed engineering organizations which were central to product and market development and growth. He drove increased product development velocity, improved product reliability, leveraged technology and championed innovation to establish market leading products. He helped bring to market the first higher education cloud-native data platform at Ellucian and established an industry leading and massively scalable supply chain planning platform that utilized advanced data analytical capabilities at JDA.
"I am honored to have the incredible opportunity to support and expand the power of Neustar's market-leading analytic products driven by its unique OneID system, said Ghosh. "OneID is truly visionary with responsible identity at its core. It is an exciting time for Neustar and I'm proud to be a part of it."
Ghosh has a Bachelor's, Master's and Doctorate in Electrical Engineering from Clemson University. He has authored several research journal papers on topics including software design, artificial intelligence and data science.
About Neustar
Neustar, Inc. is a leading global information services provider driving the connected world forward with responsible identity resolution. As a company built on a foundation of Privacy by Design, Neustar is depended upon by the world's largest corporations to help grow, guard and guide their businesses with the most complete understanding of how to connect people, locations and devices. Neustar's unique, accurate and real-time identity system, continuously corroborated through billions of transactions, empowers critical decisions across our clients' enterprise needs. More information is available at https://www.home.neustar
Contacts
Neustar Media:

Sheila S. Blackwell

Sheila.blackwell@team.neustar

301.717.7345
Join our weekly newsletter to receive:
Latest articles & interviews

A

I events: updates, free passes and discount codes

Opportunities to join AI Time Journal initiatives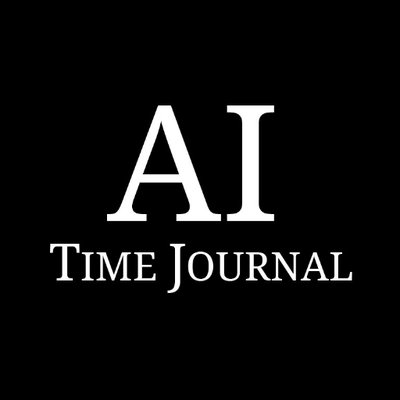 The mission of AI Time Journal to divulge information
and knowledge about Artificial Intelligence, the changes that
are coming and new opportunities to use AI technology to
benefit humanity.