DUBLIN–(BUSINESS WIRE)–The "Innovations in Organic Semiconductors, Wearables, Holographic Displays, 5G, AI Chipset, and Millimeter Wave Communication" report has been added to ResearchAndMarkets.com's offering.
The Microelectronics TechVision Opportunity Engine captures global electronics-related innovations and developments on a weekly basis. Developments are centred on electronics attributed by low power and cost, smaller size, better viewing, display and interface facilities, wireless connectivity, higher memory capacity, flexibility and wearables.
This Microelectronics TechVision Opportunity Engine (TOE) profiles advancement in organic semiconductors, wearables, holographic displays, 5G, AI chipset and millimeter wave (mmWave) communication. Innovations include laser diodes developed using organic semiconductors, processing-in-memory technology for artificial intelligence chipsets, a radio frequency front end system for 5G communication, a virtual reality headset with eye tracking technology, a holographic heads-up display that enables easy navigation, a 3D volumetric display that projects holographic images for advertising and marketing applications, a 39 GHz transceiver that can enable high-quality 5G communication, wearable sleep monitor that can help track several health parameters, a micro assembler system for micro-LED displays, industrial smart watch to improve production efficiency, AI-enabled chipset for enhanced mobile gaming, and mmWave chipset for high-speed broadband connectivity.
Research focus themes include small footprint lightweight devices (CNTs, graphene), smart monitoring and control (touch and haptics), energy efficiency (LEDs, OLEDs, power and thermal management, energy harvesting), and high speed and improved conductivity devices (SiC, GaN, GaAs).
Miniaturization, a move toward lower power consumption, and the need for enhanced features are driving innovations in the electronics sector. Technology focus areas include semiconductor manufacturing and design, flexible electronics, 3D integration/IC, MEMS and NEMS, solid state lighting, advanced displays, nanoelectronics, wearable electronics, brain computer interface, advanced displays, near field communication, and next generation data storage or memory.
Key Topics Covered:
Laser Diodes Developed Using Organic Semiconductors
Processing-in-memory Technology for Artificial Intelligence Chipsets
Innovative Radio Frequency Front End System for 5G Communication
Novel Virtual Reality Headset with Eye Tracking Technology
Holographic Heads-up Display Enables Easy Navigation
3D Volumetric Display that Projects Holographic Images Finds Application in Advertising and Marketing
39 GHz Transceiver Can Enable High-quality 5G Communication
Wearable Sleep Monitor that can Help Track Several Health Parameters
Micro Assembler System for Micro-LED Displays
Applications of Micro-LEDs
Industrial Smart Watch to Improve Production Efficiency
Applications of Smart Watches
AI-enabled Chipset for Enhanced Mobile Gaming
Applications of AI Chipsets
mmWave Chipset for High-speed Broadband Connectivity
Applications of mmWave Chipsets
Key Contacts
For more information about this report visit https://www.researchandmarkets.com/r/livnv
Contacts
ResearchAndMarkets.com

Laura Wood, Senior Press Manager

press@researchandmarkets.com
For E.S.T. Office Hours Call 1-917-300-0470

For U.S./CAN Toll Free Call 1-800-526-8630

For GMT Office Hours Call +353-1-416-8900
Join our weekly newsletter to receive:
Latest articles & interviews

A

I events: updates, free passes and discount codes

Opportunities to join AI Time Journal initiatives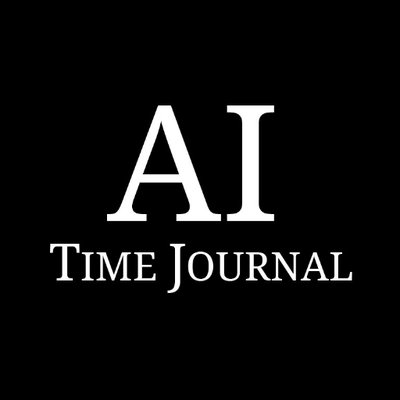 The mission of AI Time Journal to divulge information
and knowledge about Artificial Intelligence, the changes that
are coming and new opportunities to use AI technology to
benefit humanity.