DUBLIN–(BUSINESS WIRE)–The "Innovations in Sensors, Quantum Dot Displays, Virtual Assistants, Cyber Analytics Tools, Artificial Intelligence, and Brain-computer Interfaces" report has been added to ResearchAndMarkets.com's offering.
This edition of the Inside R&D TechVision Opportunity Engine (TOE) features trends and innovations in sensors, quantum dot displays, virtual assistants, cyber analytics tools, artificial intelligence, and brain-computer interfaces. The TOE also covers innovations in cancer detection and treatment of neurodegenerative diseases.
Inside R&D TechVision Opportunity Engine covers global innovations that are in research and development in virtually all technology areas. We provide intelligence and insights on innovations spanning a wide variety of industry areas, including automation, electronics, sensors, information and communication technologies, manufacturing, health, wellness, medical devices, pharma, biotechnology, materials, coatings, renewable fuels, automotive, power systems, sustainable energy solutions and innovations that contribute to a cleaner and greener environment.
Key Topics Covered:
Wireless Sensor for Health Monitoring
Disrupting Rigid Skin Sensor Platforms
Developing State-of-the-art Quantum Dot Display Technology Across Various Fields of Application
Proactively Leveraging Mega Trends to Develop Both New Products and New Business Models
Decoding the Human Brain One Part at a Time
Understanding the Human Brain for Better Drug Development
Converting Biowaste Leachate to Valuable Biomass and Lipids
Microalgae as Sustainable Solutions for Multiple Global Challenges
Voice-based Virtual Assistant for Visually Impaired People
Voice Control Mechanism with Navigation Mode will Enable smooth Interaction with Systems
Cyber Analytics Tool for Security Analysts
Cyber Analytics Solution to have Impact Across Industry Verticals
Using AI to Reconstruct High-definition Images of Faces from Blurred Photos
Helping Law Enforcement Recognize Suspects from Low-quality Photos
Automating the Task of Colorizing Black & White Movies
Using AI to add Color to Black & White Movies
Wearable Brain-computer Interface for Diagnosis and Treatment of Neurodegenerative Diseases
VR-based BCI device for Glaucoma Diagnosis
MRI-guided Breast Cancer Biopsy Robot
Robotic Biopsy System for Breast and Prostate Cancer
Key Contacts
For more information about this report visit https://www.researchandmarkets.com/r/yiqir7
Contacts
ResearchAndMarkets.com

Laura Wood, Senior Press Manager

press@researchandmarkets.com
For E.S.T. Office Hours Call 1-917-300-0470

For U.S./CAN Toll Free Call 1-800-526-8630

For GMT Office Hours Call +353-1-416-8900
Join our weekly newsletter to receive:
Latest articles & interviews

A

I events: updates, free passes and discount codes

Opportunities to join AI Time Journal initiatives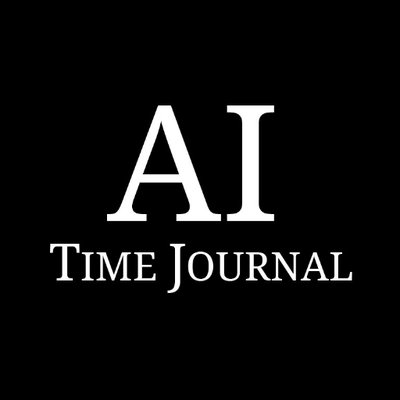 The mission of AI Time Journal to divulge information
and knowledge about Artificial Intelligence, the changes that
are coming and new opportunities to use AI technology to
benefit humanity.