The world of eCommerce is booming, with businesses shifting their focus from traditional brick-and-mortar stores to online shopping experiences. This shift has made online marketing an important aspect of business growth and expansion. And when it comes to B2B eCommerce marketing, there's no better choice than Macropost Inc., a leading marketing automation platform that helps streamline businesses' B2B communication.
Using Macropost Inc., marketers can enjoy features such as email marketing campaigns and social media advertising. It's the perfect solution for any business wanting to reach more customers quickly and efficiently. In this blog post, we'll delve into what makes Macropost the best option for your B2B eCommerce needs, as well as explore some of its innovative features.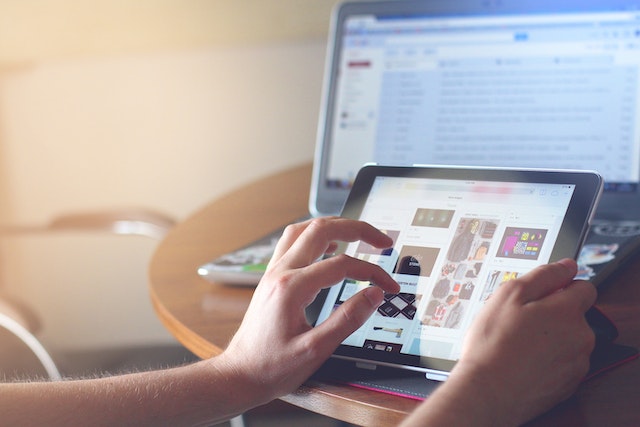 1. Why Choose Macropost?
With so many options out there for building your company's online presence, why choose Macropost? The answer is simple: they deliver results. When you are in business, you want to work with solutions that can be measured through analytics or direct feedback; this platform truly delivers on those metrics.
Macropost offers an extensive range of features, making it a one-stop solution center particularly suited for small and medium organizations that should concentrate most of their resources on lead generation strategies instead of manually setting up complicated automation processes, which takes a long time, thus affecting key activities within the organization.
2. Email Marketing Campaigns
Email is still considered one of the most effective forms of digital communication in today's online world despite modern-day messaging apps like Telegram, where you can also use chatbots from companies using Maropost Inc APIs. Marketers worldwide use email campaigns to communicate directly with both current clients & prospective clients regularly.
With Maroposter API Integration services, businesses can connect their helpdesks where customers usually contact them either via email or web form directly as inquiries submitted from such places will be tracked by Maropost at all stages till resolution improving customer satisfaction ratings because customers' communication is contextually managed during these phases.
Macropost has a feature-rich email marketing tool allows users to easily customize templates and develop interactive designs using their in-built drag-and-drop editor. Businesses no longer need to worry about spamming recipients as Maropost incorporates opt-in/opt-out mechanisms, ensuring permission-based marketing campaigns reach only those who have requested information from them. Such intricate marketing strategies for announcements or payments will now be much more streamlined thanks to Maropost's automated workflows, which can easily connect all the dots associated with your business process.
3. Social Media Advertising
Businesses truly appreciate social media advertising tools because they create lead magnets that reinforce brand identity's visibility, generating new leads by targeting customers who might not have come across your website. 
Maropost Inc's 360-marketing approach also includes an amazing social media integration suite that enables businesses to look at customer profiles, identify segments, personalize messaging for specific niche markets, and monitor feedback.
4 . Analytics
When deploying digital transformation programs knowing what you are doing wrong while adapting advanced business analytics will help you scale up exponentially, primarily through content tracking and thereby increasing revenue streams significantly – this is where Macropost comes into play thanks to its robust reporting dashboard providing analytic insights into full lifecycle attribution which takes micro-conversions such as clicks on emails independently helping you measure impact on ROI per campaign rather than just listing generated leads alone. 
With this analytics toolbox, B2B marketers would make better decisions via real-time data-driven impacts leveraging its many features, such as customizable drill-down metrics-reporting suites offering audience engagement behavior patterns over time alongside conversion rates capturing complex interaction levels hence improving decision-making precision via KPIs-listings like Net Promoter Score(NPS)
5 . Ease of Use
Are you worried about technical expertise? No problem! Marpost automation software is incredibly intuitive, targeting both the marketer/developer availing a user-friendly interface that simplifies the day-to-day activities one may frequently engage in. 
If you prefer, Maropost also offers training programs for those who want a more comprehensive knowledge of the software beyond just utilizing readily available data sources, empowering users with expert education on proven practices and market trends suitable for specific industries.
Final Thoughts
In conclusion, B2B eCommerce marketing is evolving fast, and businesses must keep up with modern technological offerings to remain competitive. Macropost's 360-degree approach toward marketing gives businesses an easy-to-use platform to grow their bottom line through effective communication while reducing operational overheads associated with traditional models. From email campaigns to social media advertising and analytics, these ground-breaking technology solutions will add tremendous value compared to your incumbent methodologies, leaving you only asking yourself, "What was I thinking?"