The Committee has started evaluating the companies to elect the AI Time Journal TOP 25.
The purpose of the TOP 25 Initiative is to give recognition to and showcase AI companies for their contribution in 2018. The AI Time Journal TOP 25 will be announced on December 18th, 2018.

A Committee of AI influencers, founders and data scientists
The AI Time Journal TOP 25 Committee consists of AI Influencers, founders and data scientists from major companies advancing Artificial Intelligence. They evaluate the AI companies based on their vision, the maturity of their technology, and contribution to solve significant and complex problems in a multitude of domains including Healthcare, Finance, Education, Autonomous Vehicles and more.
Spiros Margaris, Venture Capitalist & Influencer and Founder of Margaris Ventures
He has more than 25 years of international experience in investment management/research and startups. He is the only person who reached "The Triple Crown" of influencer rankings by being ranked the global No. 1 FinTech, Artificial Intelligence (AI) & Blockchain influencer by Onlaytica (05/2018).

Rutika 
Muchhala, CEO, Scribe – Sales on Slack
I run an AI business, have previously provided AI services to different companies, and have applied AI in my product management roles at companies like Pocket Gems. My fields of expertise include supervised machine learning, and NLP. I am also an expert at building AI and ML businesses, including in deciding the strategy for data collection, go-to-market, raising funds, positioning, etc.
 Vinod Sharma, Cheif Technology Officer @ Econet Wireless  
Works as Chief Technology officer in one the largest financial technology services company owned by the largest mobile network operator in southern Africa. Vinod is a Deep Learning (AI) enthusiast and an independent researcher in the field of Artificial Intelligence. Have worked in the payments domain for merchants, P2P, traditional payments, cross-border remittances, e-commerce payments and mobile financial services (MFS). 
Alvin Foo, Managing Director @ Reprise Digital
Emerging Tech & Marketing Evangelist, Startups' co-Founders & Advisors. Passionate about AI, Blockchain, Digital Transformation, Fintech & Startups. Prior to this role, Alvin had taken up senior executive positions at Google, Nokia, and Velti. 
Jean-Michel Coeur, Senior Big Data Consultant @ AWS
I help customers in Financial Services, Transportation and Media & Entertainment industries defining their data strategy, from their business analytics roadmap into the data governance lifecycles, including analytics organizations structures.
Rayssa Küllian, Artificial Intelligence Specialty Leader @ AWS
I'm specialized in Machine Learning applied to Natural Language Processing. I was also academically involved in scientific and technology research projects of Artificial Intelligence, Machine Learning, Text Mining, Knowledge Discovery in Textual Databases (unstructured), Groupware, Predictive Modelling, Ontology and mobile development related to social issues (e.g., public transport) and social networks.
Join our weekly newsletter to receive:
Latest articles & interviews

A

I events: updates, free passes and discount codes

Opportunities to join AI Time Journal initiatives
Giacomo Mariotti, Founder & CEO @ Alpha-I
Giacomo Mariotti is a technical leader with entrepreneurial drive, international experience in project and stakeholder management, and a strong data science background. He is the founder and CEO of Alpha-i, a data science company developing cutting edge machine learning methods for 
time series forecasting and anomaly detection. 
Eric Schles, Data Scientist @ Microsoft 
I am an economist, computer scientist, and mathematician. In my spare time, I like to write novel machine learning algorithms, speak at conferences, and build tools that help people around the world. The areas I tend to build tools include combatting human trafficking, abating teen homelessness, and dealing with depression. I'm also building tools for economists – specifically data cleaning tools, database tools, and statistical libraries.
Yashas Bharadwaj, Data Scientist @ Amazon
Data Mining/Advanced Analytics, Supply Chain and Logistics, Predictive analytics Skills: R, Python, SQL, Hadoop, Git, Hive
Peter Molnar, Data Scientist @ Amazon
A multidisciplinary academic and business professional, Dr. Molnár is advancing and applying data science theories and tools in both public and private domains, including research (robotics, artificial intelligence, machine learning); current, frontier business data sets (Institute "sprints" and entrepreneurship); and rendering new technologies viable for public safety and commerce.
---
Sponsors of the TOP 25 Initiative
---
Learn more about the TOP 25 Initiative →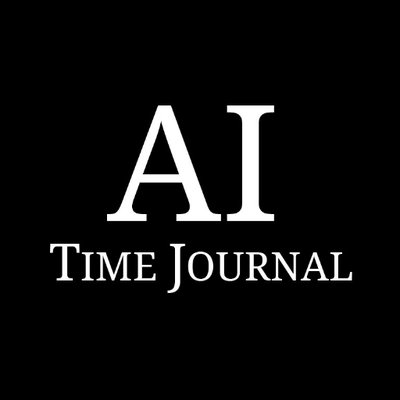 The mission of AI Time Journal is to divulge information
and knowledge about Artificial Intelligence, the changes that
are coming and new opportunities to use AI technology to
benefit humanity.