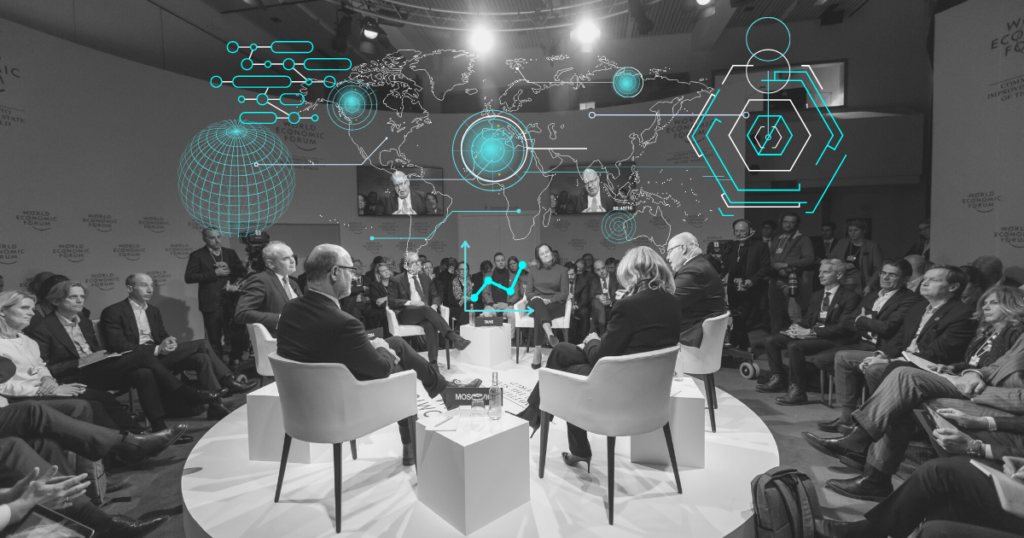 Intro
Following the enthusiastic feedback we received on our previous article on Governance & Policy within AI, this time we decided to focus on the important link between AI and International Cooperation.
This article aims to throw light on all the current trends on International Cooperation within AI to better understand the recent advancements and tackle the existing challenges. To this end, first, we give a general understanding of the International Cooperation 'aspect' within AI. Secondly, we will go through the issues that are not allowing International Cooperation to fully unleash its potential for a beneficial AI.
Therefore we have interviewed prominent experts in the field. We asked them what are the major challenges and possible future threats involving International Cooperation within AI.

What is International Cooperation within AI?
IGI Global defines the general concept of International Cooperation as "a universal mode of interaction between two or more countries based on sharing research results, production, commerce, protection of investments, and industrial know-how". And this is exactly what International Cooperation entails in AI as underlined by Joshua Meltzer and Cameron Kerry, namely that international engagement and cooperation among democracies that are leaders in AI is key to "policies that support the development of beneficial, trustworthy, and robust Artificial Intelligence".
International Cooperation is a fundamental aspect of an inclusive AI. Indeed, Future of Life Institute highlights that "international cooperation will be increasingly important to guide the safe and beneficial development of AI while reducing race conditions and national and global security threats". As observed by Tiago Cardoso, AI Product Manager at Nuxeo, "this is an industry where the winner takes all and therefore opportunities must be kept available to everyone". Thus, International Cooperation is vital for an inclusive AI.
Nonetheless, this is not the situation we are heading to. Indeed, as noted by Abishur Prakash, Geopolitical Futurist, and Author of Go.AI (Geopolitics of Artificial Intelligence) and The Age of Killer Robots, "the EU is struggling to become a leading power in technology". On the other hand, "China is challenging that (American dominance) status quo now but this development also risks fragmenting if not polarizing the AI landscape, particularly if US-China competition narrows to become a mutually exclusive model rather than one that will offer greater choice and collaborative opportunities for all other countries" as prompted by Elina Noor, Director, Political-Security Affairs, and Deputy Director at Asia Society Policy Institute.
Cultural, economic, and political differences
One of the biggest challenges as far as the International Cooperation in AI is concerned, has to do with the several "differences various countries have economically and politically", as stressed by Matthew Emerick, Founder of Cross Trained Mind. 
A particular characteristic about AI is that this is potentially as powerful as the information it has access to. Indeed, Tiago Cardoso asserts that "this leads to borderlines on human rights, like privacy, to be defined to make sure there is an ethical balance; of course, different countries will set different borders – but – human rights will be crossed in the name of innovation, power or economic growth, which will change the balance of competition between countries".
Furthermore, as claimed by Charlie Craine, CTO and Chief Data Officer at Meister Media Worldwide "since some countries will invest heavily in AI at the gov't level, private level, etc. and some won't" the major threats are "ego and politics themselves".

This is made even worse by the fact that, as suggested by Elina Noor, "even though an overwhelming majority of the world's population lives outside of the EU and the US, most of the technical standards and design systems of AI have been conceptualized in these two places primarily to fit Western contexts" making this sort of divide even more consistent. 
Elina Noor concludes the cultural, economic, and political differences aspect, by stating that  "although there is a huge appetite for cooperation, the nature of this will be an important consideration for many nations in the Global South as large consumers rather than producers or innovators of technology". This is the reason why "meaningful representation and agency will continue to be major challenges for International Cooperation in AI".
The global paranoia and distrust: AI as a threat
Abishur Prakash also points out another major issue that is making International Cooperation difficult to achieve. It is basically what he calls global paranoia and distrust that "already exists – and which – will be amplified by technologies like AI making any sort of global initiative hard to achieve". 
In fact, as opposed to scientific cooperation which, according to Matthew Emerick, "has been possible in the past between rivals", AI is considered a huge threat if "one party advances far past another.
Technology, as maintained by Tom Taulli, Speaker, Start-up Advisor and Author of Artificial Intelligence Basics: A Non-Technical Introduction and The Robotic Process Automation Handbook: A Guide to Implementing RPA Systems, "is seen as a competitive advantage". 
Several experts backed this point of view up. 
Indeed, Stephan Jou, Interset CTO at Micro Focus, affirms that this competitive advantage creates an "incentive model for the many corporations doing AI research to avoid open sharing of advancements; similarly, at the governmental level, the weaponization of AI is causing governments to regulate the use of AI". And it is these public sector policies and laws that enhance "a regulatory environment that is adversarial to International Cooperation".
Tiago Cardoso highlights that AI "may be perceived as an unacceptable technological advantage and generate friction between countries".
Abishur Prakash, instead, put the focus on nations which are "using technology to build their global footprint – and that, because of this – they will increasingly view each other's algorithm as a threat" such as using "AI to attack other countries" as pinpointed by Matthew Emerick.