Website builders have revolutionized the way individuals and small businesses create and maintain their online presence. They provide a convenient and user-friendly solution for those looking to establish a professional-looking website without coding or web-design experience. 
With the use of drag-and-drop interfaces, pre-designed templates, and a wide range of customization options, website builders make it easy for anyone to create a custom website that is tailored to their specific needs and goals. Whether you're a small business owner looking to create an online store, or a blogger looking to start your website, website builders provide a cost-effective and efficient way to establish your online presence.
This article discusses two of the most popular website builders on the market: Wix and Squarespace. Both platforms offer a variety of features and tools to help users create and design their websites, but they also have some distinct differences. We cover the advantages and differences between these two platforms to help you make the best choice for your needs.
For more like this, check out these other articles: What is No-Code AI and Why is it a Leading Tech Trend? and Top 5 No-Code Jobs in the Tech Industry 
Wix
Wix is a cloud-based website builder that was first launched in 2006. It offers a wide range of templates and tools that users can use to create websites for personal or business use. Wix is known for its drag-and-drop editor, which allows users to easily add and arrange elements on their website without needing to know how to code.
The platform also offers a variety of apps and integrations that users can use to add functionality to their website, such as contract forms, online stores, and social media integration. All of these features on Wix's platform make the website easy and convenient to use.
There are a few drawbacks and limitations when using Wix, however. Users have limited control over website code, and due to limited scalability, Wix may not be suitable for large and complex websites. Additionally, some features of this website builder require a paid subscription, which may be a drawback to some consumers.
Squarespace
Squarespace is a website builder and hosting platform that offers sleek and professional-looking templates and design options. It is known for its user-friendly interface, which allows users to easily create and customize their websites, even if they have no prior coding experience.
One of the key advantages of Squarespace is its wide range of eCommerce features, making it a popular choice for businesses looking to sell products or services online. It also offers advanced design tools for users who are more experienced with web design, giving them more control over the look and feel of their website. Squarespace has many beneficial features that make it appealing to users:
Built-in SEO tools, 
mobile optimization, 
good customer support and resources,
integrated hosting and domain management, 
built-in analytics, 
and social media integration.
However, Squarespace is not as flexible as other website builders. Another downside is that it has limited control over website code, and some features are only available with a paid subscription. Squarespace also has limited integration options compared to other website builders. 
Differences and Advantages
One of the key differences between Wix and Squarespace is design flexibility. Wix offers a wide range of drag-and-drop templates that users can customize, but the templates are not as refined and polished as Squarespace's templates. 
Squarespace's templates are designed with a particular aesthetic in mind, but they are not as customizable as Wix's templates. This means that those who want a more polished and professional-looking website may prefer Squarespace, while those who want more design flexibility may prefer Wix.
Another difference between the two platforms is their eCommerce functionality. Both Wix and Squarespace offer tools for creating an online store, but Squarespace's eCommerce functionality is more robust. Squarespace has more features for managing an online store, including:
Inventory management, 
shipping and tax calculations, 
and integrated payment processing. 
Wix's eCommerce functionality is more limited, and users may need to use third-party apps to add certain features to their online store. 
In terms of pricing, both Wix and Squarespace have similar pricing plans. Both platforms offer a free plan that allows users to create a website and test out the features, but users will need to upgrade to a paid plan to remove branding and add custom domains. Wix's paid plans start at $13 per month while Squarespace's start at $12 per month and include a free custom domain and email.
In terms of customer support, both platforms offer similar levels of support. Wix and Squarespace both have extensive knowledge bases and tutorials that users can access to learn how to use the platform and troubleshoot any issues. Both platforms also offer email and live chat support, but Squarespace's support team is known for being more responsive and helpful than Wix's.
Overall, Wix and Squarespace are both great website builders that offer a variety of features and tools that help users create beautiful and functional websites. The website builder that's best suited for you will depend on your goals and the features you expect your website to have.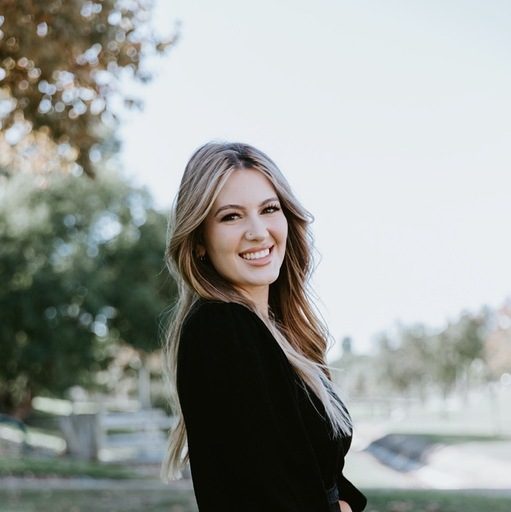 Contributor
Taylor graduated from Arizona State University with her Bachelor's degree in Business Communications. She is passionate about human interaction and relationship science and how AI is furthering research in these fields.