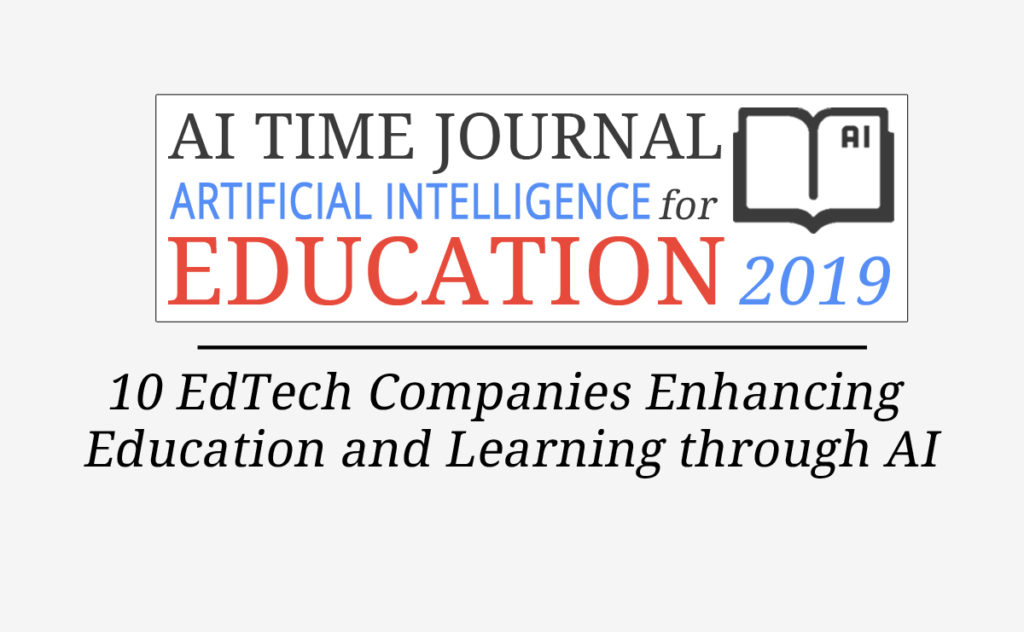 Official Announcement
The AI for Education 2019 Initiative Committee has completed the evaluations of prominent EdTech companies applying Artificial Intelligence to enhance education and learning.
The companies selected in the list apply AI in different ways to benefit students, learners and the educational sector at large.
The evaluation is part of the AI for Education 2019 Initiative, which aims to identify and showcase the most impactful and beneficial applications of Artificial Intelligence in the field of Education.
AI for Education Committee Members
We thank the AI for Education 2019 Initiative Committee Members who took part in the evaluations.
They have evaluated the EdTech companies based on their vision, the maturity of their technology, and their contribution to applying AI technology to solve significant problems in the educational sector.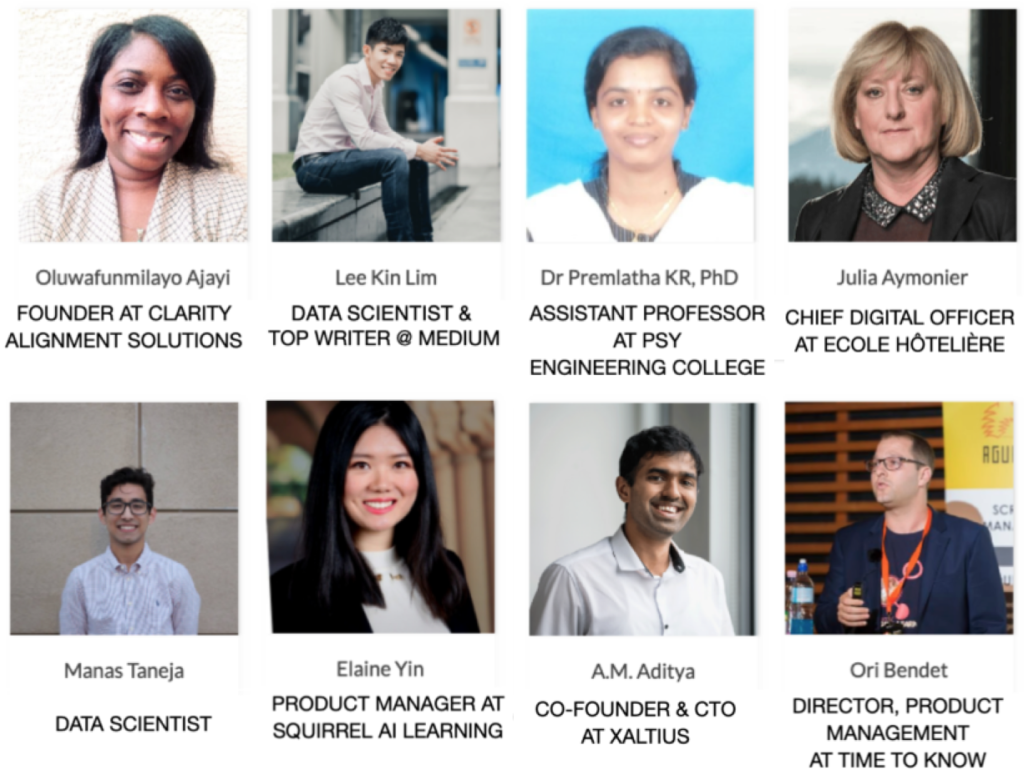 Learn More about Joining as a Committee Member →
10 EdTech Companies Enhancing Education and Learning through AI
---
CENTURY's award-winning teaching and learning platform for schools, colleges and universities uses artificial intelligence to learn how every brain learns.
---
Kidaptive's ALP Brings Adaptive Learning into your Educational Product, utilizing the latest in Learning Science to craft Personalized Learning Experiences
---
Scratch is a free programming language and online community where you can create your own interactive stories, games, and animations.
---
Osmo's groundbreaking system fosters social intelligence and creative thinking by opening up the iPad and iPhone to the endless possibilities of physical play.
Join our weekly newsletter to receive:
Latest articles & interviews

A

I events: updates, free passes and discount codes

Opportunities to join AI Time Journal initiatives
---
Quill provides free writing and grammar activities for middle and high school students.
---
Workbench makes it easy to incorporate programming into lessons with the inline programming canvas. Students can view instructions and program multiple bluetooth-connected devices from a single environment.
---
Blippar creates compelling augmented reality experiences or provides you with the tools to build your own. All powered by computer vision.
---
Teach kids how to program with Dash and Dot, toy robots that make coding fun using apps on iPads, iPhones, Android tablets and phones
---
Classcraft drives engagement in the classroom and increases schoolwide collaboration to influence student and teacher success.
---
Knewton puts achievement within reach for everyone with adaptive technologies and products that deliver personalized and lasting learning experiences.
---
Honorable Mention
Companies where evaluating committee members work have not been included in the evaluations. However, we want to highlight the work being done in the educational sector by Squirrel AI.
Founded in 2014 and headquartered in Shanghai, Yixue Squirrel AI Learning is the first K12 EdTech company which specializes in intelligent adaptive education in China and is the market leader. YiXue Squirrel AI offers high-quality after-school courses in subjects such as Chinese, Math, English, Physics, and Chemistry.
---
Who did we miss? Make your Nomination!
We will highlight more companies that have an impact in education and learning by innovating through AI and other exponential technologies.
You can voice your opinion now by making your nomination here!
---
Subscribe for AI in EdTech Insights
---

---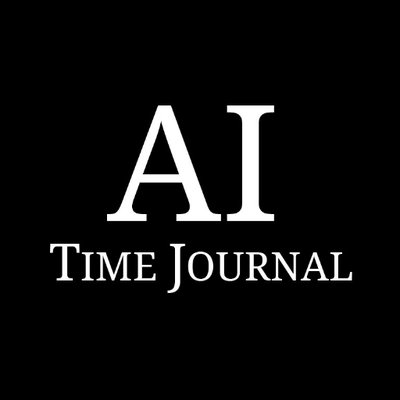 The mission of AI Time Journal is to divulge information
and knowledge about Artificial Intelligence, the changes that
are coming and new opportunities to use AI technology to
benefit humanity.