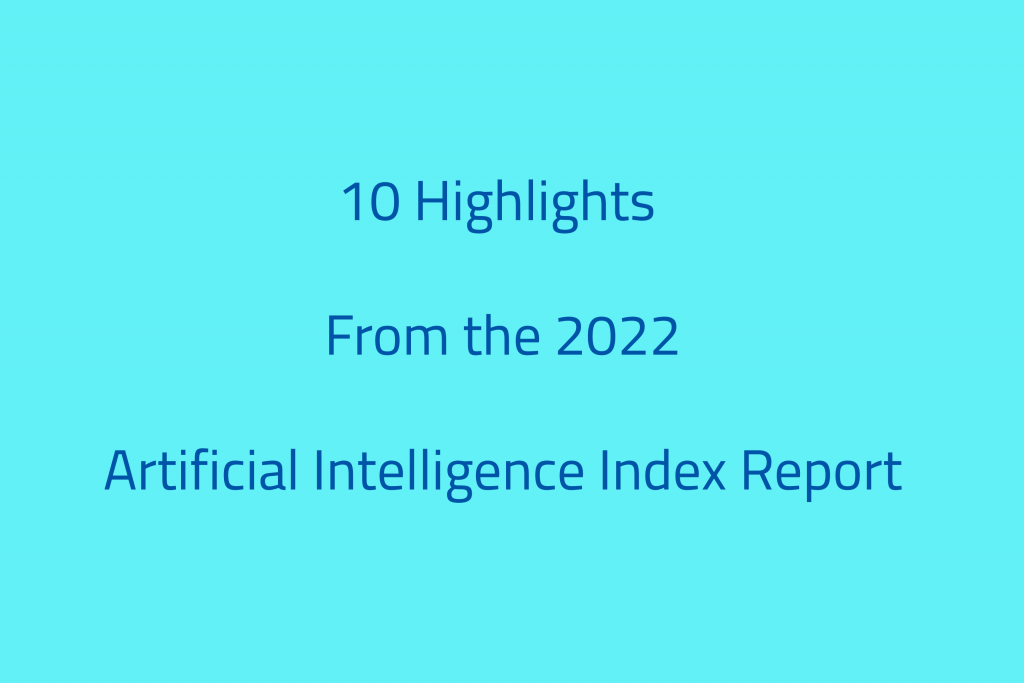 The 5th edition of the Artificial Intelligence Index Report entitled Measuring Trends in Artificial Intelligence was released this week. The report, produced by the Stanford Institute for Human-Centered Artificial Intelligence (HAI), is one of the most credible sources for data about AI worldwide. This year's report is 299 pages long and includes 173 visualizations. The report also includes an interactive visualization tool that can be used to compare 29 countries using 23 indicators.
To produce the AI Index, HAI partnered with academic, private, and nonprofit organizations incuding Google, OpenAI, Open Philanthropy, Bloomberg Government, LinkedIn, McKinsey & Company, Netbase Quid, Women in Machine Learning, Center for Security and Emerging Technology, Computing Research Association, and Emsi Burning Glass.
I read the entire report and selected 10 highlights to share in this article. To download the whole report please visit the AI Index Website.
10 Highlights from the AI Index Report
1. In 2021 private investment in AI in totaled $93.5 billion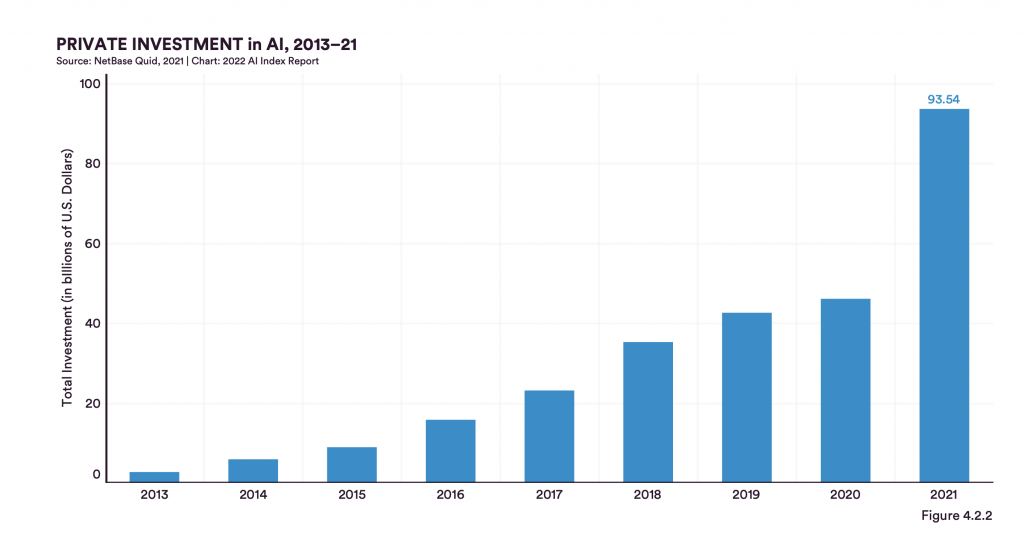 2. The US leads the world in private investment in AI ($52.9 billion)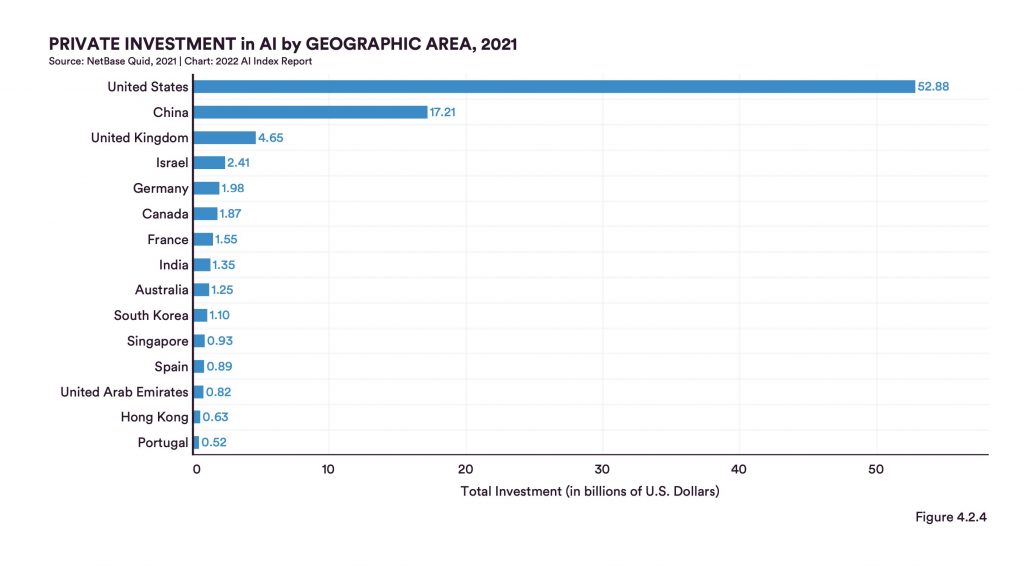 3. Over the past 5 years, medicine and healthcare received the largest private investment in AI globally ($28.9 billion)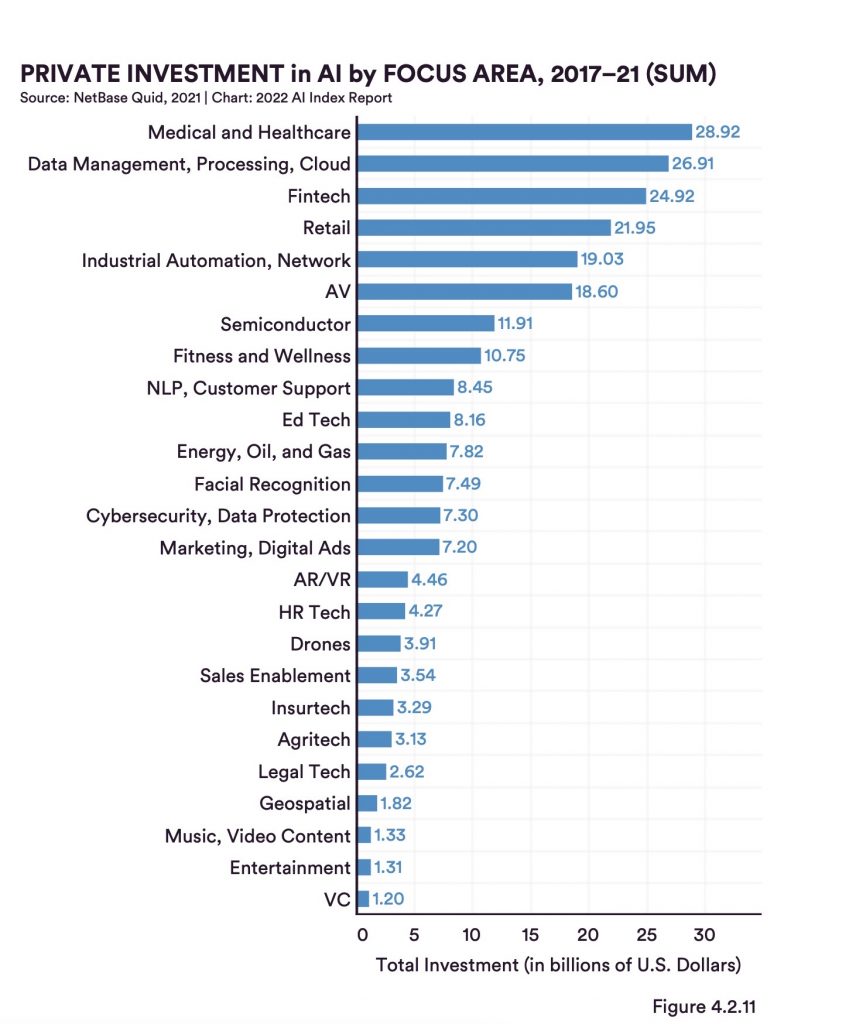 4. The US leads the world in the number newly funded AI companies (299)
5. In 2021 334,497 AI papers were published
6. In 2021 more than 88,000 people attended top AI conferences
7. In 2021 Singapore had the highest percentage of AI job postings (2.33%)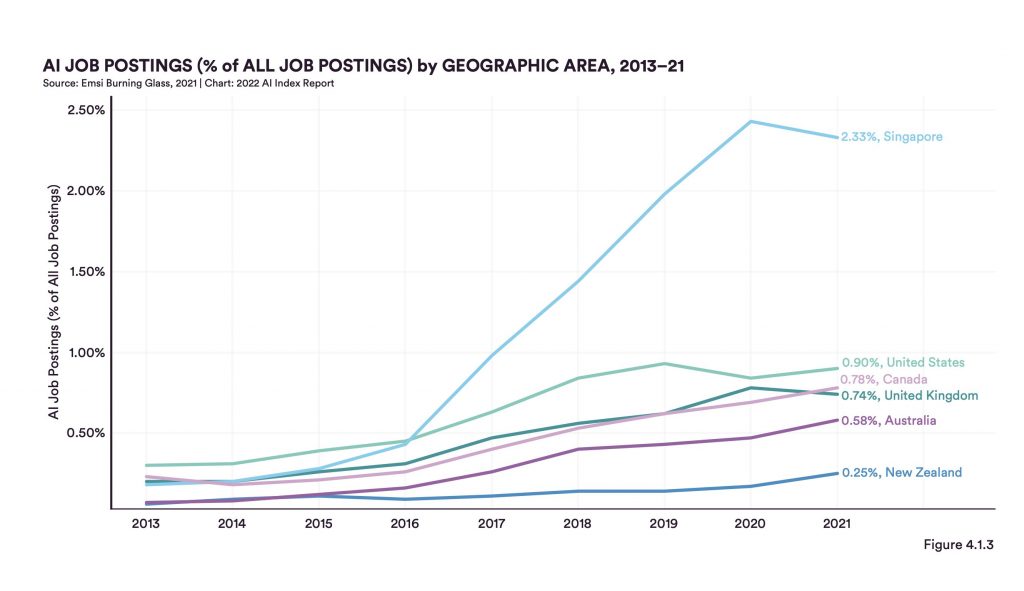 8. In 2021 the highest number of AI jobs were posted in California (80,238), followed by Texas (34,021), New York (24,494), and Virginia (19,387)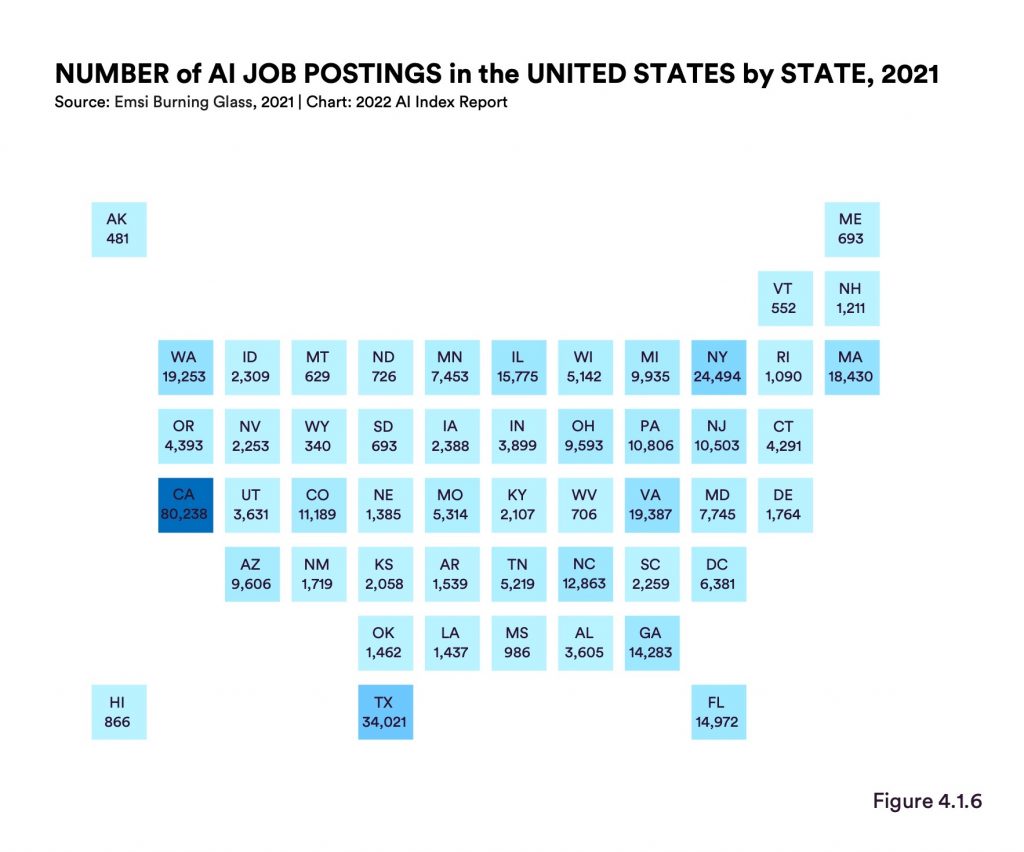 9. India leads the world in relative AI skill penetration across all industries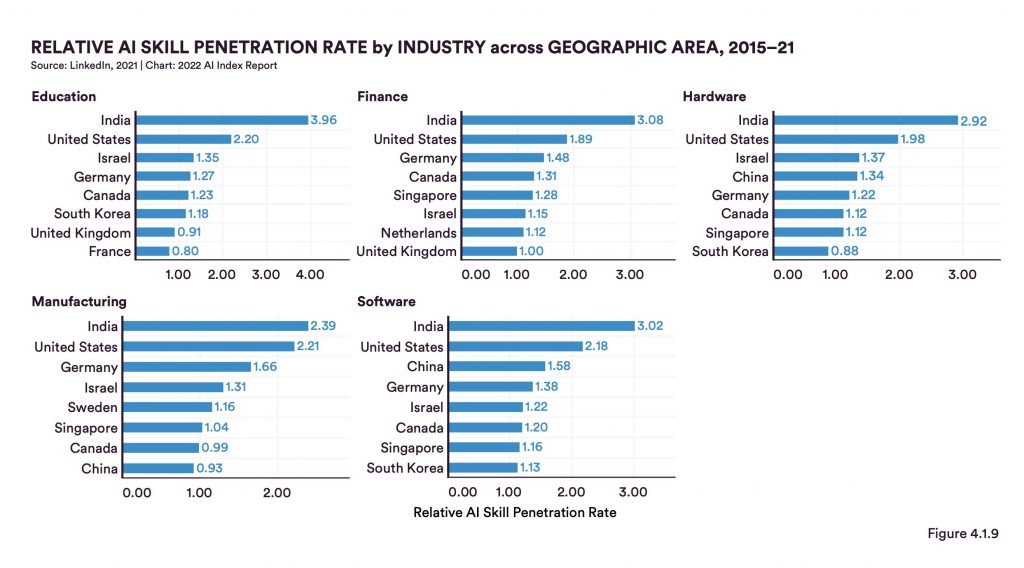 10. India leads the world in the percentage of companies that have adopted AI (65%)
Download the Report
To download the AI Index Report please visit https://aiindex.stanford.edu/report/
Daniel Zhang, Nestor Maslej, Erik Brynjolfsson, John Etchemendy, Terah Lyons, James Manyika, Helen Ngo, Juan Carlos Niebles, Michael Sellitto, Ellie Sakhaee, Yoav Shoham, Jack Clark, and Raymond Perrault, "The AI Index 2022 Annual Report," AI Index Steering Committee, Stanford Institute for Human-Centered AI, Stanford University, March 2022.