There are enormous opportunities for AI businesses in China. China is about to become the biggest market in the world. In many fields, China is already the most technologically advanced country in the world. The government and some of the largest companies in the world are investing heavily to acquire talent and knowledge from all the world to tackle the challenges that the country faces.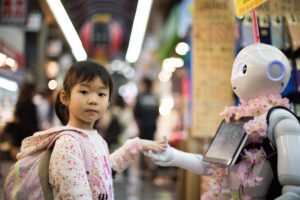 In this article, I give an overview of opportunities for AI companies in China, and where to go based on your needs and business stage: idea, funding, network, hire talent, find investors and partners.
About the author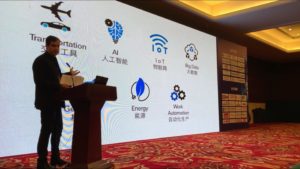 Adrian Diaz Marro is an international consultant for the Chinese government, working on several projects to bring foreign companies to China, including "Made in China 2025".
Since 2006, he has been living and doing business all over China and in several market segments, including import/export, manufacturing, legal consulting services.
China: the biggest market in the world
The socialist market economy of the People's Republic of China is the world's second largest economy by nominal GDP and the world's largest economy by purchasing power parity. Until 2015, China was the world's fastest-growing major economy, with growth rates averaging 10% over 30 years.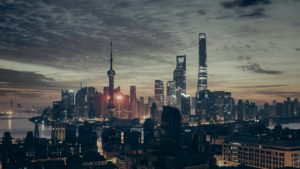 Large groups are investing heavily in AI
The largest tech companies In China are often referred to as BAT: Baidu, Alibaba, Tencent. They are investing heavily in research and development as well as acquiring AI companies and startups, positioning themselves as global leaders in AI in several areas, including:
Smart city solutions

Autonomous driving

Conversational AI

Predictive healthcare
Government investment: Made in China 2025
The Chinese capitalism is open now and the economy is huge. The Chinese government is still trying to give a direction by allocating a lot of money in certain segments, and one of the main areas of investment is Artificial Intelligence, financing projects, and companies.
Made in China 2025
One of the projects I am helping the central government with is Made in China 2025.
The goal of the project is to accelerate the growth of China, change people's perception of Chinese products from considering them cheap and low quality to making them proud of owning a Chinese product.
To achieve this goal the government is investing in several projects and technologies, including smart city solutions, IoT, AI.
I am involved in creating hubs for foreign companies in several cities, they want to attract talent from all over the world as the USA did.
My involvement in the project:
Planning of the buildings for the foreign company hub in three cities.

Select foreign companies for each city based on its needs to ensure that the companies will solve actual problems and have customers from day one.

Manage the hubs when they are ready.
Even though China is leading innovation in many areas (e.g. many things that Amazon did were a copy of Alibaba), there are still big issues in China in several areas. I am listing some of the issues where there is a huge potential for AI solutions.
The biggest part of Made in China 2025 is smart cities: collecting rubbish smarter, better, more efficient, public transport, all of this is related to AI.
Traffic jams are often a problem in Chinese cities. The governments (both central and local) are financing projects that aim to relieve this problem, including big investments in smart cities. One example is traffic light management, which still has a lot of room for improvement.
Tourism and airports management systems as China's tourism is growing rapidly.
Rubbish collection systems are still very undeveloped in China, with many cities that lack the trucks to collect waste from the containers. When I bring my Chinese clients to Spain and they see trucks collecting the garbage, they are very surprised.
Where in China should you go to develop your AI business?
Based on your business needs, the stage you are at and your goals, it's crucial to position it in the right place in China.
The Chinese business landscape
Due to the communist origin of China, when the economy was centralized, the industries were created top-down instead of bottom-up, it was the government deciding where [cities] we are going to create the industries [factories] and which ones. There are cities focused on only one industry: you have the city of the washing machines, the city of the shoes, of the zippers, pants, cars.
In contrast, when an economy is liberalized, everything is random because you can create a company about whatever you want wherever you want, but at that time in China, it was organized by the government. After the liberalization of the Chinese economy, when western capitalists first came to China, they discovered that it's still interesting to organize industries by city. Why? Because when you go to China, and for instance, you are a buyer of shoes, you have all the shoe factories in the same city, so you can visit dozens of shoe factories without moving around the whole country.
Main tech business hubs
Similarly to manufacturing industries, the places for software and hardware in China are very detailed as well.
Hangzhou, because it is the main base of Alibaba, which has brought to life a lot of companies started from former Alibaba employees, managers, workers. They are creating a big hub of software, particularly focused on internet sales. Hangzhou is also the city of innovation and the place that attracts most talent in China for its innovative and open ecological environment.
For example, in Made in China 2025, in Hangzhou, the government created an area for investors, they are giving tax breaks to bring investors and attract both foreign and Chinese workers to work together. The first two companies that invested were Xiaomi and Alibaba. Alibaba opened an office for a company only to invest in the foreign startups.
Shenzhen is the other main city, all electronics were produced here when China opened to the world, so it became the hardware hub, and was called "The Silicon Valley of China" and before Alibaba came along, it was also the main software hub, so they still have some software companies there. And it's near Hong Kong which is a very international place. Huawei is in Shenzhen.
Also Beijing, the capital city, which is a place that I never recommend to go to open business, it's true that in the last 3 to 5 years has enjoyed the benefits of being the capital: you have better flight connections, and it's also the most important city in the north of China, that is an area of 200 or 300 million people, so even if Shanghai is the most important stop for many businessmen, there are some companies, especially the ones that depend on the government support and money, that will set up the company in Beijing (two examples are Baidu and Xiaomi).
Cities to keep an eye on
There could be many cities where there may be opportunities based on your business needs. For example, in my involvement as Consultant for the Chinese Government in the Made in China 2025 project, I am working on bringing western companies to Hangzhou, Wenzhou, and Hefei.
In addition to being the software capital of China, Hangzhou is also subject to huge investments to prepare for the 2022 Asian Games.
The Asian games are really important because for Chinese sports like table tennis and badminton are more popular than summer Olympics sports, and there are strong rivalries with countries like Korea, Japan, Malaysia, and other Asian countries. To contextualize the importance of the games, China spent more in the 2010 Asian Games in Guangzhou than for the 2008 Beijing summer Olympics.
Given the importance of these games, China wants to showcase its technological advancements and make a strong impression on this occasion, hence the investments in smart city and Made in China projects into Hangzhou.
Other up and coming cities subject to heavy investments in the Made in China 2025 project are Wenzhou, where a new airport is being built, so they want to bring foreign companies to develop modern systems related to airports management and Hefei primarily related to industrial design projects for factories. More on these cities and others will come in a later article.


Strong opportunities for AI companies
China is huge, and it's growing incredibly fast.
What is happening in China is the same process that Taiwan, South Korea, and Japan went through: they concentrated the production and were able to create salaries and wealth. The situation of China is a replication of all these Asian countries, so we already know that China will also get rich, at a much bigger scale and it's just a matter of time.
The government is pushing to make this happen faster with huge investments such as "Made in China 2025": One of the main areas of investment to make it happen faster is Artificial Intelligence, to leverage it to solve many of the big challenges that China faces today.
This environment creates endless space for opportunities for entrepreneurs, engineers, marketers, and people in AI.
---
Related articles: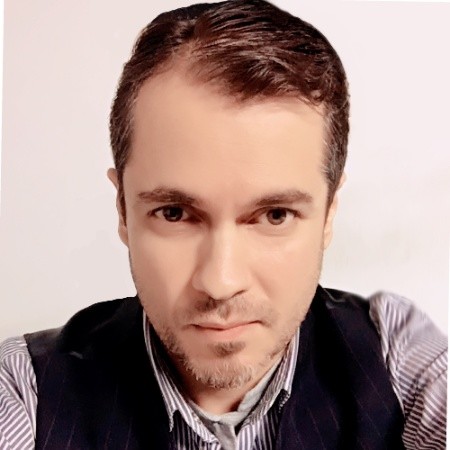 Contributor
I have been living and doing business in China since 2006, working in several market segments including import/export, manufacturing, legal consulting services. I am also an international consultant for the Chinese government in several projects including "Made in China 2025".
Opinions expressed by contributors are their own.