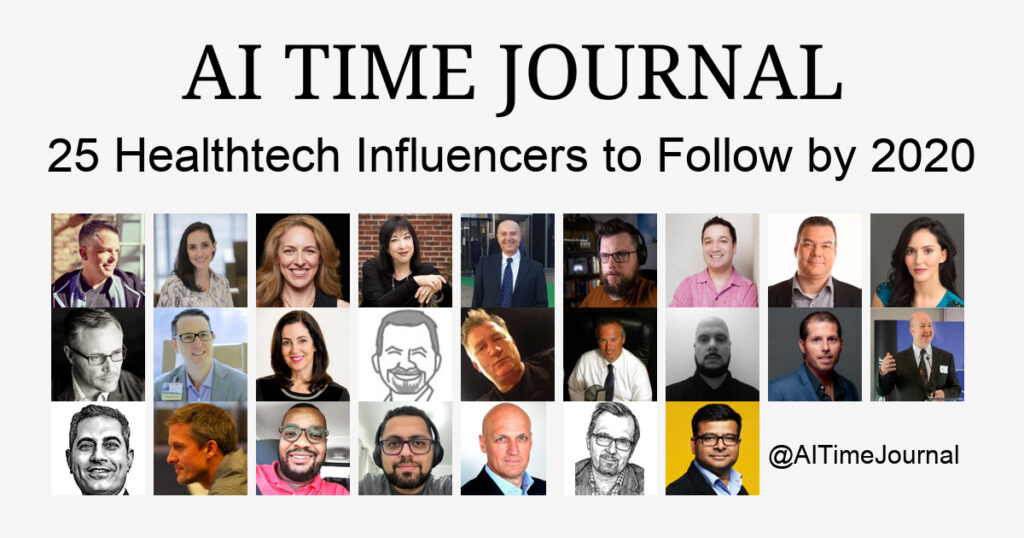 Technology has been supporting mankind to attain its exponentially surging needs on sustainability circumstances. One such area, where the advancement of technologies has proved its muscular magnitude is the medical industry. The profound quantum of research and inventions in the health-tech industry has always been a beam of pride in this digital era. With technologies like Artificial Intelligence coupled with IoT, health care is predominantly witnessing the magical stretch. One such example is the recent sustainability on the COVID-19 testing and the global efforts on vaccination maturity.
This article highlights the influencers who have been doing paramount contribution to the health-tech industry. Their active participation in enhancing technology applications across the medical sector is contagious and commendable. AI Time Journal takes this opportunity to appreciate the below listed 25 health care influencers.
---
Mike Rucker PhD is the director of product at Active HealthTech labs. He is an entrepreneur concerned about digital health and wellness. In 2016, he was named one of the top 50 influencers in digital health. If you are interested in getting the latest updates on digital health and HealthTech, then you should Follow Mike Rucker, PhD.
Natalie E. Dean is a biostatistician, researcher & healthcare influencer. She specializes in infectious disease epidemiology. She is interested in the research of emerging diseases, vaccines, clinical trials & survival analysis. She started her initial research at the University of Florida & currently working on Covid-19, Ebola & Zika vaccine efficiencies.
Susannah Fox was the Chief Technology Officer of the US Department of Health & Human Services. She also worked as an associate director at the Pew Research Center. She studied the social impact of technology on healthcare & currently helping in boosting the signal for peer health advice. Susannah provides strategic advice related to healthcare research.
Jane Sarasohn-Kahn is a health economist & advisor. Currently, she is working as the advisor at W2O Group. She was the principal of Laventhol & Horwath, Touche Ross in London. Her healthcare prodigy named her as one of the biggest influencers in Digital Pharma & Digital Health. Jane is partnered with Onboard Health & WegoHealth to share her optimistic vision with the world.
Bruno Basile is the founder and CEO at B&B SRL, a scientific company active in the field of HealthTech and HealthCare. He is a healthcare technology investor with interests in HealthTech, MedTech, imaging, science amongst others. Follow Bruno Basile to learn about the effects of Artificial Intelligence in healthcare.
Martin F. Robbins is an advisor at FirstCreateMe, a communications consultancy company for people who do science. He tweets about Artificial Intelligence, data, and HealthCare. He is a writer at Waiting for GLaDOS, where he talks about the intersection between science, design, business, and culture.Follow Martin F. Robbins to get insights into the latest HealthCare data.
Steve is a social justice advocate and healthcare impact investor. He is the chairman at GoLifeDNA, a company that inspires people to unlock the power of their DNA to live healthier and more fulfilling lives. He is also the founding chairman and CEO at MyPoints, a company that rewards users with cash points for doing simple tasks online. Follow Steve Markowitz for all the latest updates on healthcare investments.
Dimitris Ioannides is the founder of GFN advisors, a company that helps brands gain deep market knowledge and competitive intelligence. He is a digital innovation professional, committed to empowering leaders and decision-makers. He tweets regularly about startups, AI, IoT, BigData, HealthTech, TravelTech, and smart cities. Follow Dimitri Ioannides as he regularly tweets about the latest updates in the fields of BigData and HealthTech.
Leah Houston is the Founder & CEO of HPEC: The Digital Physicians Guild. The company empowers the community of physicians. She is the author of HIMSS. Leah is a public speaker & blockchain enthusiast. She is also the emergency physician for Southampton Hospital Charity & Indian River Medical Center. She is now promoting her fundraiser for HPEC
Rod Berger PsyD is a strategic communicator and interviewer. He is an advisory board member at JRG ventures LLC, a multinational retained business development and corporate growth strategy firm specializing in life sciences, Healthcare, HealthTech, EdTech, and novel disruptive technology environments. Rod Berger PsyD has interests in life long learning, health technology, and education technology and tweets about these topics.
Brennan Spiegel, MD, MSHS is the director of health research at CedarsSinai, an international leader in providing the highest quality of patient-centered care. He is a professor of medicine and public health. He is the author of the book titled VRx, a book on how virtual therapeutics will revolutionize medicine. If you are interested in learning about the applications of virtual reality in healthcare, then Brennan Spiegel, MD, MSHS is the one to follow.
Joanna Shields is the CEO of BenevolentAI. The company is creating and using artificial intelligence technology to transform medicine creation & developments. She was the Minister of Internet Security for the UK Government. Joanna was the VP of EMEA for Facebook and was the MD of Syndication and Business Partnership in Google.
Michael Dillhyon Is the founder of HealthBankCoop, the world's first people-owned HealthData transaction platform. He also founded Avadilon, a consultancy company based on developing global commercial strategies in HealthTech. Micheal is an expert reviewer for EIT Health, a healthcare company promoting entrepreneurship and innovation in healthy living and active aging. Follow Micheal Dillhyon as he tweets regularly about blockchain, health data, and wearable health technology.
Ian Jones is a company director, publisher, producer, and content curator in Northwest, England. His interests span across sports, innovation, and HealthTech. He tweets regularly about how emerging technologies such as BigData, Artificial Intelligence, and Machine Learning are impacting native industries. If you want to get insights into future HealthTech trends, then Ian Jones is the one to follow.
Terry Baker is a healthcare technology professional. He is the host of the HealthTechTalkn podcast, which features experts discussing topics around HealthIT, MedTech, TeleHealth, and more. He also hosts the AAMI podcast where he interviews industry experts in the fields of medical equipment. Terry is the executive director of IS operations at Indiana University Health. Follow Terry Baker as he tweets regularly about HealthIT, and interviews HealthTechnology experts on his podcasts.
Phil Siarri is the founder of Nuadox, a media property producing global innovation news and analysis. He is an IDG tech influencer, he has contributed to publications in cloud computing, digital transformation, and more. He is a technology and innovation commentator, a digital strategist. In 2019, he was named among the top 18 AI media influencers by Onalytica. Follow Phil Siarri to get updates on a wide range of industries including HealthTech, AI, and VR.
Doug Morse-Schindler is the co-founder and president of HealthJoy, a health technology startup that helps employees interact better with their employers, make better healthcare decisions, and save money. Before co-founding HealthJoy, Doug was a senior partner at AVG technologies, a tech company that works to deliver products and services that make everyone's digital world simpler to navigate, easier to secure, and more enjoyable to live in. Follow Doug Morse-Schindler as he tweets regularly about how employees can reduce healthcare costs, and increase satisfaction while saving money.
Barry Shrier is the founder and CEO of Health-Tech Innovation LABS, a group of businesses that work together to improve the healthcare sector. He is the founder of GIANT health events, an international community for people who organize programs, camps, and conferences for Healthcare and wellness. Barry Shrier has the vision to improve the health of people around the world by promoting HealthTech, innovation, and entrepreneurship. Follow Barry Shrier to get updates on the latest happenings in the mobileHealth, digitalHealth, and HealthTech industries.
Vishal Gulati is an independent director of two healthcare companies; Horizon discovery (Cambridge) and Sensyne Health (Oxford). He is the chairman of the digital health forum, and serves on Innovate UK's major award committee. Vishal Gulati is a venture capitalist investor focusing on the convergence of data, healthcare, and biology. In 2016, he was named as one of the top 100 most influential people in HealthTech. Vishal Gulati regularly tweets about the latest trends in HealthTech and Deeptech.
Andrew Hopping is the CEO of coverUs, a company that aims to drive towards a more efficient and effective USA healthcare system by putting patients in control of their health data. From 2009-2011, Andrew Hoppin was the first-ever chief information officer for the New York state senate. He is currently the board chairman of the DC-based good governance NGO Global Integrity. Follow Andrew Hoppin to learn more about opendata, opensource, govtech, and HealthTech.
Shawn Scott is dedicated to learning about technology and building solutions to change people's lives for the better. He is the CEO of VenueCenter, an online resource to find the hottest and trendiest venues suitable for any occasion. He has interests in software development, sports, and HealthTech. Follow Shawn to get updates on the latest news in the world of healthcare, sports, and technology.
Ahmed is a lead software engineer in the healthcare industry. He is interested in development and cloud technologies such as Go, JavaScript, PHP, AWS services, and how they can be applied to build solutions in healthcare. Ahmed tweets regularly about software development and its accompanying technologies. Follow Ahmed if you are interested in learning about serverless technology and how they can be implemented in the healthcare industry.
Jan Kimpen is the global chief medical officer and SVP at Royal Philips since January 2016. He is a scientist, studying the role of the immune system in viral infectious diseases. He is the chairman of pediatrics and director of the residency program in Wilhelmina Childrens hospital. Follow Jan Kimpen as he has special interests in healthcare transformation, digital health, strategy, leadership, and innovation, and tweets regularly about these topics.
Oleg Shvaikovsky is a member of the management board and the Executive vice president at NORTAL, a multinational strategic change, and technology company. He is a strong professional manager skilled in entrepreneurship, sales, and change management. He is an eGov and IT professional. Oleg Shvaikovsky is passionate about AI, ML, EdTech, HealthTech, and Robotics. He tweets regularly about these topics.
Neeraj Mathur is an experienced, mission-oriented product management and design leader. Presently, he is the vice president at ForUsAll, a group of financial innovators and technologists on a mission to fix retirement in America. He is passionate about technologies and solutions that solve hard problems for people. Follow Neeraj Mathur as he tweets about his contributions to the FinTech, HealthTech, and security domains.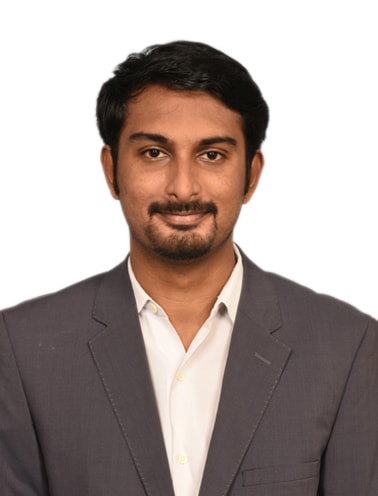 I strongly believe that People with great passion can make the impossible happen. With interest in technology, I clutch the role of  Technology Business Manager in the IT Industry, and additional roles such as  Executive Magazine Coordinator, Corporate Event Organizer, CXO & Technocrats Interview. 
Opinions expressed by contributors are their own.