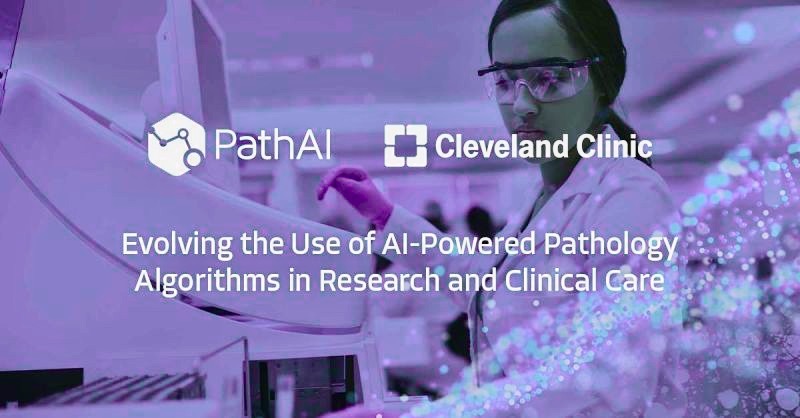 PathAI and Cleveland Clinic have announced a 5 year strategic collaboration. The partnership will combine PathAI's AI-based platforms with Cleveland Clinic's clinical expertise and multi-modal data to unlock a broad implementation of next-generation pathology diagnostics. The objective is to accelerate innovation in precision pathology and to bridge communities in the healthcare ecosystem including patients, biopharma, and academic research. Cleveland Clinic will leverage PathAI's quantitative pathology algorithms to conduct new translational research and for use as clinical diagnostics in multiple disease areas.
PathAI is the leading provider of AI-powered technology tools for pathology. The company's platform leverages machine learning to enable substantial improvements to the accuracy of diagnosis and the measurement of therapeutic efficacy for complex diseases. Traditional manual pathology is prone to subjectivity and observer variability that can negatively affect diagnoses and drug trials. PathAI's technology aims to minimize subjectivity that can result in high error rates. In the clinical setting this technology delivers faster, more accurate diagnoses and better personalized treatment plans for patients.
Benefits of AI Powered Pathology
Accurate: AI-based pathology can produce more accurate results, reducing the subjectivity that can result in significant error rates.
Reproducible: AI and image analysis can improve the reproducibility of pathological diagnoses.
Predictive: AI-based pathology can precisely predict response to new therapies.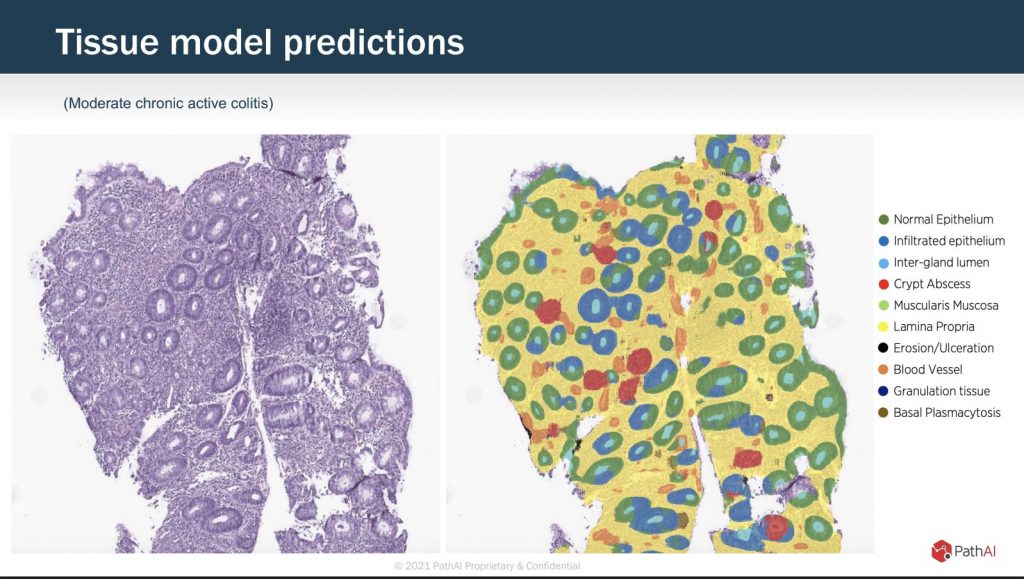 Partnership Highlights
PathAI will gain access to Cleveland Clinic's digitized pathology slides to develop and improve its AI-powered algorithms, as well as clinical information for research and validation purposes all of which have been de-identified to protect patient privacy.
Cleveland Clinic's medical team will provide expertise to ensure algorithms are fit-for-purpose in both clinical and research settings.
The collaboration will enable the digitization of hundreds of thousands of pathology specimens, creating millions of whole slide images across multiple disease areas.
By linking digital pathology data with clinical and molecular data, Cleveland Clinic and PathAI will have a rich multi-modal dataset to conduct research using PathAI's technology platform and menu of pathology algorithms.
The partnership will provide educational opportunities for Cleveland Clinic faculty and trainees, with the goal of enabling the development and usage of AI-powered pathology diagnostics to improve patient care.
Cleveland Clinic will become an equity holder in PathAI as part of this agreement.
Cleveland Clinic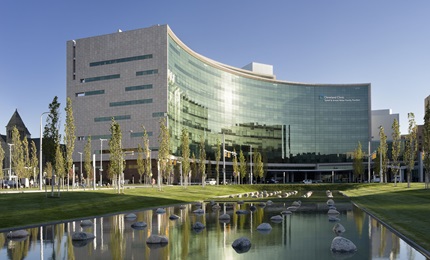 Cleveland Clinic is an academic medical center that integrates clinical and hospital care with research and education. Cleveland Clinic pioneered many medical breakthroughs including coronary artery bypass surgery and the first face transplant in the United States. Cleveland Clinic includes 19 hospitals and more than 220 outpatient clinics. In 2019 Cleveland Clinic had 9.8 million outpatient visits, 309,000 hospital admissions, and 255,000 surgical cases. Patients come to Cleveland Clinic for treatment from every state in the US and and from 185 countries. Cleveland Clinic recently joined Microsoft to form a coalition to develop and track AI innovations and entered into a 10 year partnership with IBM to launch a center focused on advancing healthcare and life sciences research with AI and quantum computing.
PathAI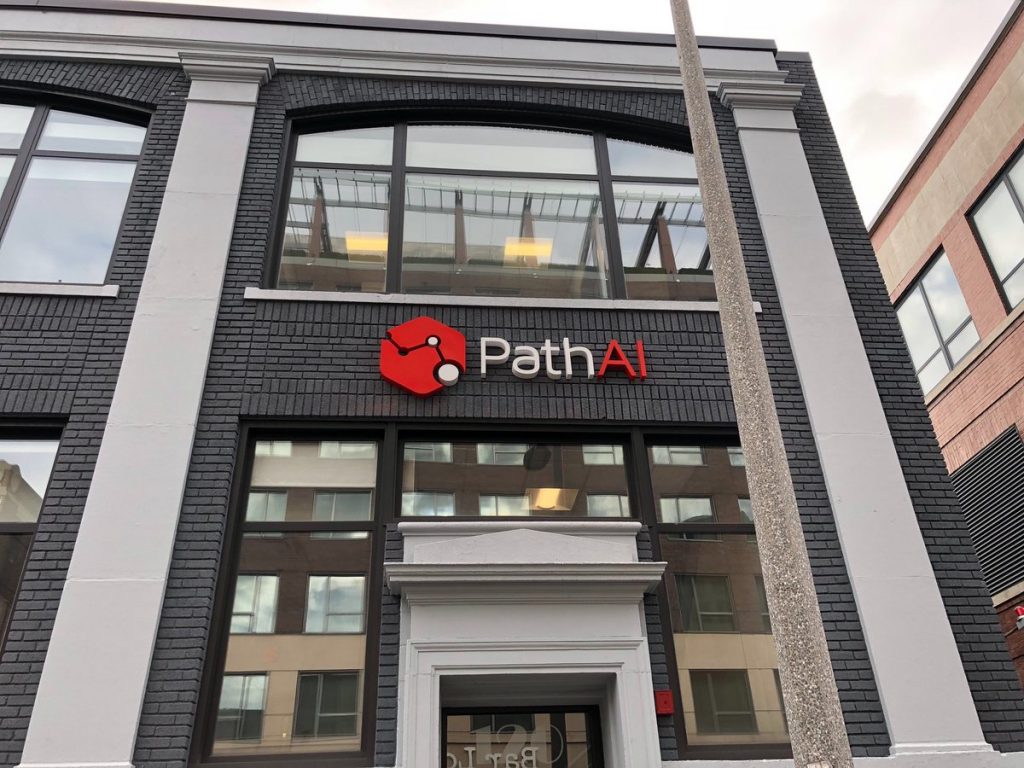 PathAI was founded in Boston in 2016. In May 2021 the company raised $165 million in series C funding co-led by D1 Capital Partners and Kaiser Permanente. Other investors included General Atlantic, Tiger Global Management, 8VC, Adage, Biospring Partners, General Catalyst, KdT Ventures, Polaris Partners, Refactor Capital. This round included strategic partners including Bristol-Myers Squibb, Merck Global Health Innovation Fund, and Labcorp. PathAI is using this capital to accelerate product development while forming meaningful collaboration with pharmaceutical and diagnostic partners.
In October 2021, PathAI and Roche announced a strategic partnership to develop and distribute PathAI's AI-powered technology through Roche's uPath enterprise cloud software. The collaboration brings together all of the components required to deliver an AI-based digital pathology medical device including assay, scanner, image management system, and image analysis algorithms. The collaboration will provide a comprehensive menu of AI-powered digital pathology solutions in diagnostics to accelerate biomarker development and enable personalized medicine to people worldwide. The collaboration will initially involve PathAI-developed algorithms focused on immuno-oncology in multiple cancer type and will also support biopharmaceutical partners.
AI Time Journal Resources

Are you learning data science?
Check out what books helped 20+ successful data scientists grow in their career.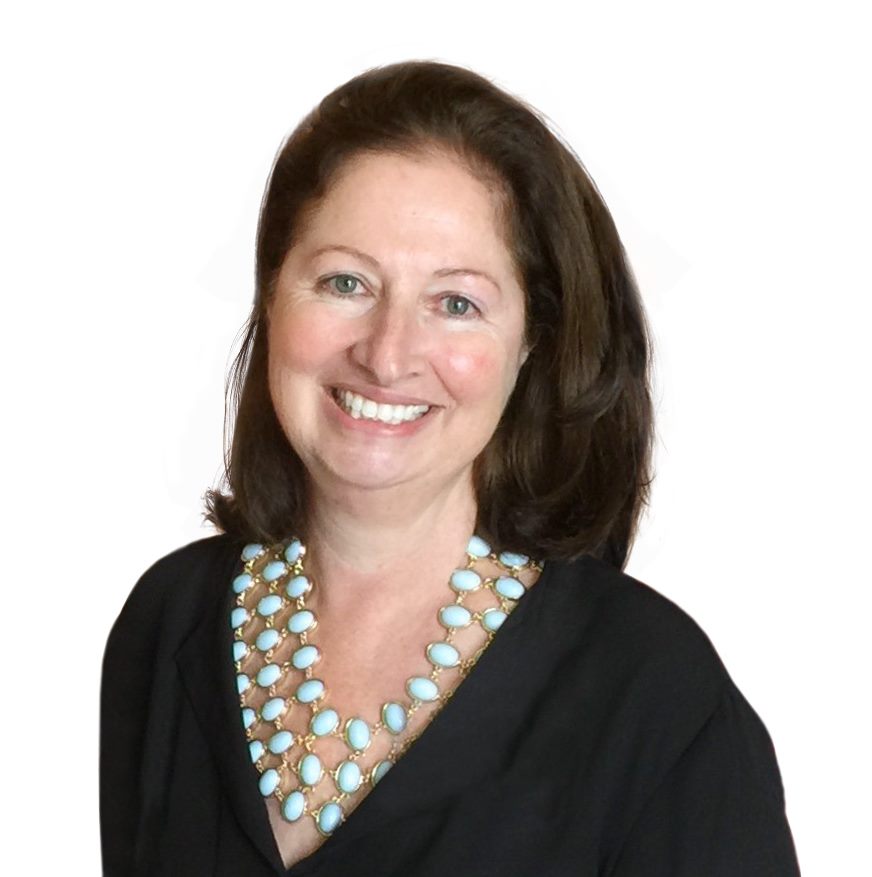 Contributor
Margaretta Colangelo is Co-founder and CEO of Jthereum an enterprise Blockchain company and President of U1 Technologies an enterprise software company. She has published over 300 articles on AI and DeepTech. Margaretta serves on the advisory board of the AI Precision Health Institute at the University of Hawaii Cancer Center. She is based in San Francisco.
Original. Reposted with permission.
Opinions expressed by contributors are their own.