Have you ever had to translate important emails into another language? If so, you'll find it frustrating knowing that someone's email answering service cannot translate your emails for you quickly. This can be particularly frustrating if communication is key for any organization.
Language service providers (LSPs) are becoming increasingly important. They are often the final service or touch point in the translation chain. This blog looks at what an LSP is and why they are so important.
What is LSP (Language Service Provider)?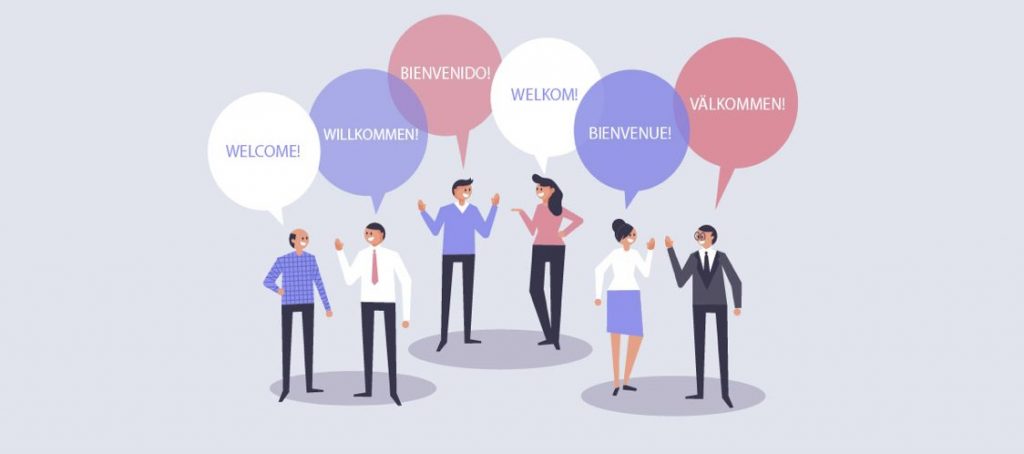 A Language Service Provider (LSP) is a company that provides translation, localization, and interpreting services. LSPs can specialize in one or more of these areas or offer general language services.
LSPs are often called upon to handle large-scale projects for companies that need to translate their websites into multiple languages. They can localize an app to meet a certain region's requirements, create a multilingual service or provide language support for international conferences with a powerful combination of artificial intelligence (AI) and machine learning (ML).
Most LSPs work with small businesses and individuals who want to translate their website into another language or localize their app for one particular market.
LSPs rely heavily on tech and software companies that offer products or services closely related to the language service industry. New translation management systems, computer-assisted and machine translation solutions, and conversational artificial intelligence and CAT tools are becoming increasingly sophisticated and turnkey.
The LSP industry is growing fast as more businesses look to expand into international markets. According to a recent report from IMARC group, the global language services market is expected to reach $96 billion by 2027, up from $62 billion in 2021.
What Does a Language Service Provider Offer?
The language service provider will work with you to create a detailed plan for your project. This can include:
The type of content they're going to translate (text, audio, video and etc)
The languages they'll translate into (English, French, or Spanish, etc.)
How they'll localize the material (tone and style)
A language service provider's job is to help you understand your target audience and translate your content into their language through speech data collection. They also help you localize your content relevant to their culture and customs. Different types of LSPs include: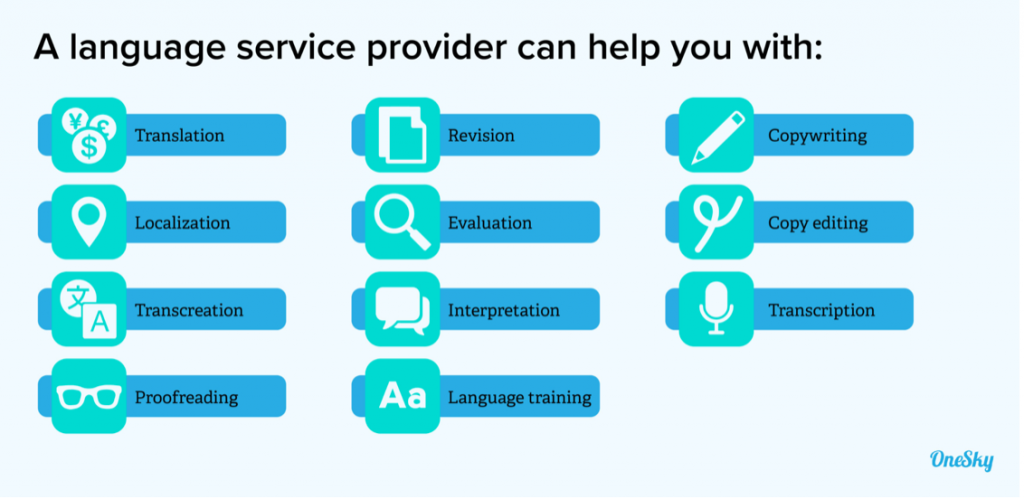 Translation

Localization

Transcreation

Interpreting
Language training
Copywriting
Copy editing
Transcription
LSP customers from various sectors use training data to teach AI applications. The data comes in the form of text, images, and speech data.
Leveraging data solutions can also help companies get multilingual virtual assistants that they can use to target a wider range of audiences worldwide. This way, they can more easily connect with potential customers who speak different languages. As a result, this will ultimately lead to increased sales and a larger customer base.
How to Choose the Right Language Service Provider
1. Understand What You Need From Your LSP
The first step is to understand your needs and goals for content translation. Here's what you need to know:
Do you need a service provider that offers comprehensive language services, or are you looking for translation only?
What languages do you need to be translated into?
Are there any special requirements for technical documents, medical terminology, or legal translations?
Do you have customers in other countries who will require support in their language?
2. Choose An LSP That Fits Your Budget And Project Schedule
Your budget will determine what type of service provider you can hire and how quickly they can deliver results. The project schedule will affect how much attention you can give to overseeing the work being done on your project. So, it's essential to know how much time and energy will be required on your end.
Many LSPs offer flat rate pricing for projects with similar requirements. Some even offer discounts or special offers for businesses with multiple translators or translations in progress at one time. Be sure to ask about any additional fees or surcharges (such as rush fees) up front.
3. Make Sure That The LSP Can Deal With Tight Deadlines
Language services can take time, so it's crucial to find an LSP that can meet your needs on a deadline. Some companies offer rush translation services, but this may not be enough if you need a document translated within 24 hours or less. You may want to ask your LSP about their turnaround times before choosing them.
If you have a huge project and need to deliver on time, you need an LSP who has experience working on similar projects and knows how to manage the workflow.
4. Check Portfolio And References
A good way to gauge a company's quality is by checking its portfolio and references. Ask for a list of clients and speak to some of them. Ask questions about the quality of the translation and whether there were any problems during the project.
Here's how you check if you've got the ideal LSP:
Do they have any samples of previous work?
Have they been involved in similar projects? If so, how did it go?
What were the results like?
Was there any human error involved?
Was the client satisfied with their work?
These are all questions worth asking if you can get them.
Top Language Service Providers
While some LSPs work with individual clients, others specialize in working with specific industries or languages. Here are some of the top language service providers:
Shaip

RWS holdings

Transperfect

LanguageLine solutions

Keywords studios

Appen

Translate plus
Conclusion
Where translation is concerned, you need a language service provider to provide high-quality and fast translations for projects. The more complex your project is, the more complex it will be for the translator, so you want someone specializing in your field.
The more you know your potential business partners before working together, the more likely your partnership will be successful. And when you find the right fit, the results will be excellent.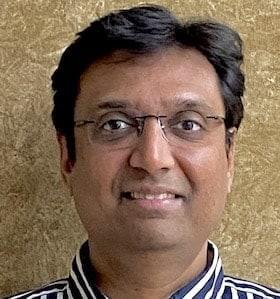 Contributor
Vatsal Ghiya is a serial entrepreneur with more than 20 years of experience in healthcare AI software and services. He is the CEO and co-founder of Shaip, which enables the on-demand scaling of our platform, processes, and people for companies with the most demanding machine learning and artificial intelligence initiatives.
Opinions expressed by contributors are their own.