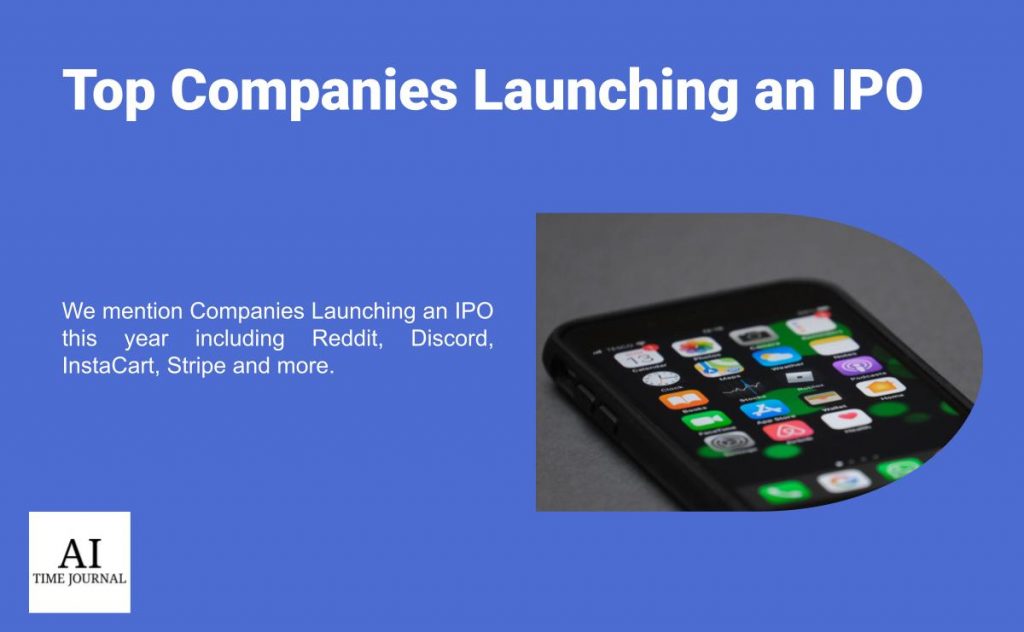 Many companies are expecting to launch an IPO. An IPO, or initial public offering, is the first time a company lists its shares on a stock exchange. It serves as a way for companies to generate capital and finance expansion initiatives. 
Although the market for IPOs has been lackluster in recent years due to the pandemic and expected recession, many companies will excel in the public market in the long run. As an investor, it may be tricky to determine which companies have long-term growth potential. In this article, we will discuss the most anticipated IPOs, and introduce our pick for the top companies to watch. 
For similar company rankings, check out these articles: Top Data Science and Machine Learning Companies to Watch and Top Crypto and Web3 Companies to Watch.
You may already know Reddit – the premier social networking, content rating, and discussion platform. With 52 million daily active users as of 2021, there is a high probability that you have even used the site yourself. 
Reddit has grown immeasurably since its founding in 2005. 2021 has been the company's highest-grossing year yet, bringing in $310 million in revenue, double that of 2020. Although it took a while for Reddit to become mainstream, the company is finally ready to go public and is expected to launch its IPO later this year.
Specific information regarding Reddit's IPO has yet to be released. However, experts expect the company to launch with a $15 billion valuation and an initial stock price of around $10. Although the timeline for Reddit's IPO is still unclear, experts project that it will be listed on the NASDAQ later this year. 
Discord is another social messaging and networking type of platform. Since its founding in 2015, the platform has become one of the leading text, voice, and video chat apps. It allows users to connect through private messages or public communities known as servers. 
As digital streaming and e-sports took off in the late 2010s, the platform saw a swift increase in users. Today, the platform has 140 million active monthly users and was estimated to have generated roughly $300 million in revenue in 2021. The company is now looking to expand its traditional gaming-associated user base and compete with other communication tools such as Slack and Microsoft Teams. 
Similar to Reddit, Discord has not made a formal announcement of its IPO plans. However, with a significantly growing user base, experts believe that an IPO is not far away in the company's future. Discord currently has a $17 billion valuation and will likely launch on the NASDAQ, as many technology companies do. 
Impossible Foods is the company behind your favorite vegan and vegetarian meat alternatives. You may be familiar with the company's most famous offering, the Impossible Whopper, a partnership with Burger King that took off in 2019. However, the company has expanded its product offerings in the past year to include Impossible Pork, Impossible Meatballs, and more. 
Impossible Foods recently reported an 85% increase in their retail revenue and maintains that the company is in "good financial standing". The company's products are in around 25,000 grocery stores and roughly 40,000 restaurants across three continents. The company is expanding into new global markets with potentially high growth prospects, making its IPO an anticipated launch this year. 
While not much is known about the company's IPO yet, the current valuation puts the company worth $7 billion. Sources close to the company have reported that its launch date will be in late 2023 or early 2024. 
Instacart is a company that offers grocery delivery and pick-up services in North America. Their platform allows users to select their groceries at home and have a professional shopper deliver them to their door. 
Although the company has been around since 2012, it was not until the pandemic that the service saw a notable increase in users. In the last years, Instacart had nearly 10 million active users and employed over 600,000 professional shoppers. It recorded a revenue of $1.8 billion in 2021, a 20% increase from 2020.
Strong quarterly results indicate that the company may consider launching its IPO in late 2022. Since rumors about Instacart's IPO started in early 2021, the company's valuation has dropped from $50 billion to $13 billion. This new valuation makes the company's common stock price $38.37 per share. 
Zazzle is an online marketplace that specializes in made-to-order custom products. It is a platform that enables creators to sell original artwork by connecting them to "makers" or manufacturers that can turn their designs into physical products. 
The company reports that sales have increased by nearly 4000% throughout the pandemic and that it will be looking for ways to scale the business to meet that demand. 
Although sources have reported that the IPO will launch in late 2022, many specifics remain unknown. The company's valuation currently falls between $1 to $2 billion, but that could change once final details are released. Experts believe the IPO will list on either the NASDAQ or the NYSE.
ServiceTitan is a company that provides a cloud-based platform for contracting, HVAC (heating, ventilation, and air conditioning), and plumbing companies. Its field management tool offers services such as scheduling and dispatch, field reporting, and marketing. 
Since its founding in 2012, ServiceTitan has dominated the company's niche market. The company's 2022 revenue run rate is approximately $250 million. Due to the pandemic, there has been an increase in demand for home improvement services. As a result, ServiceTitan has begun to seek out funding for more growth opportunities. 
Like many on this list, ServiceTitan has not confirmed its IPO. However, experts believe it will likely launch in late 2023 or early 2024. With a $9.5 billion valuation, this IPO is one that investors are heavily anticipating. 
Databricks is an enterprise software company that runs a unified big data processing and analytics platform. Databricks serve as a company's data lake (raw data storage) and data warehouse (processed data storage). The software has massive computing capabilities enabling users to save costs on cloud data warehouses and other native tools provided by traditional cloud vendors. 
Last year, the company reported it topped $1 billion in annualized revenue. Databricks currently has roughly 6,000 customers and is continuing to help businesses manage or start their machine learning and data science activities. 
After the company's most recent round of funding, the current valuation is $38 billion. The launch of the IPO is not yet confirmed, but many investors believe that their most recent round of funding does not rule out the IPO. The company is expected to go public within the latter half of 2023 and could list on the NYSE, similar to its competitor Snowflake (NYSE: SNOW). 
Stripe is a company that offers backend software and APIs for online payment processing and e-commerce transactions. Companies of all sizes use Stripe's software and APIs to manage their online business, from accepting payments to sending payouts. Some notable customers include Lyft, H&M, and Postmates. 
With the rise in e-commerce in recent years showing no signs of slowing, experts project that Stripe will continue to grow. Approximately 965,000 websites currently use Stripe's services. In 2021, the company generated $12 billion in revenue, a nearly $5 billion increase from 2020. With incredible revenue growth and $600 million raised in funding in early 2021, many believed that Stripe's IPO could break records. 
Stripe's IPO date is not yet released. However, many investors expect the company to go public in 2022 or 2023. The company's current valuation of $74 billion makes this IPO one of the most anticipated ever. 
Chime is a fintech company working to simplify banking. With its app, the company allows people to open fee-free bank accounts and credit cards from Chime's partners. It has removed the confusing "bells and whistles" associated with traditional banks by providing one option for all banking needs. 
In 2021, Chime generated over $950 million in revenue. The app currently has over 12 million users and claims to be the primary bank for nearly 75% of them.  
The company's current valuation is $40 billion. Many predict that Chime's IPO will launch in late 2022. However, there is speculation that the company may have to put its IPO plans on hold as a recession looms over the economy. 
Klarna is another fintech company that is looking to revolutionize e-commerce. Klarna offers a pay-in-four plan that allows customers to pay for products in four equal installments over two months. 
As of 2021, Klarna has 170 million customers, a 70% increase from the previous year. The company made $1.6 billion in revenue and is expected to continue growing as e-commerce demand rises. 
Klarna is considering an IPO date at the end of 2022. The company's current valuation is $6.7 billion. However, investors interested in this IPO must also consider the volatility surrounding the fintech sector and are advised to do more research. 
With numerous notable companies expected to go public,  institutional and causal investors alike will have an opportunity to stake a claim on some of today's biggest tech, retail, and logistic businesses. If that doesn't get you excited, I don't know what will.
Contributor
Noela is currently an undergraduate business administration and computer science student at Chapman University. She is fascinated by technology and wants to pursue a career in the business side of the tech industry once she graduates.