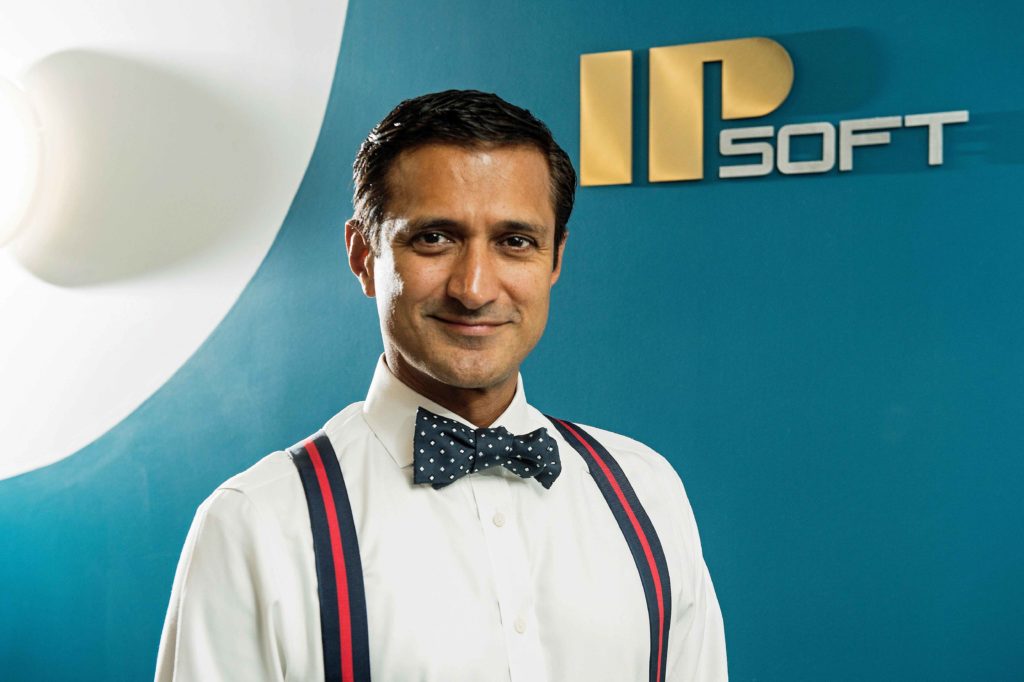 Enterprise customers are slowly coming to the realization that a fragmentary approach to AI-enabled automation simply will not deliver the outcomes, or the innovations, that are expected and desired. When it comes to digital systems, most companies adhere to the corporate axiom of doing "more with less." However, to achieve true transformation and business value with AI, businesses are starting to shift their thinking and do "more with better" – as in, a better AI strategy that encompasses end-to-end automation and, just as critically, conversational AI.

Most corporate digital systems, which have developed over decades, are heterogeneous and inherently inefficient even after layering in some point automation products. As a result, these disparate automation solutions, ones that are intended to bring greater productivity and efficiency, in effect marginalize any potential benefits or lead to disappointing results (some industry analysts believe the average gain from incongruent automation hovers only in the single digits). 

Only an integrated ecosystem of AI solutions, powered by an end-to-end automation backbone connecting a variety of enterprise systems (IT, finance, supply chain, etc.), will make impactful business outcomes materialize as expected. This integrated approach also includes taking innovation one step further by using a conversational AI platform as the front-end interface to automated business and consumer services. 

With a conversational interface, workers or end customers can easily locate relevant information, execute tasks or process orders simply by "conversing" directly with digital systems, and integrated automated systems will perform the heavy lifting in the backend. To make these interactions worthwhile, a conversational AI agent needs to understand natural language fluently, read intents and contexts correctly, and process requests correctly and securely. Ticket queues and email chains with support staff can quickly become obsolete, as the conversational agent provides the only interface that an end user requires to successfully achieve their goals.  

For businesses that deploy conversational AI effectively, the outcomes are significant – improved customer experiences, lower operating costs and greater profitability, to sometimes astounding degrees in only a short time. At IPsoft, we know these outcomes are attainable because our global customers are leading the way with Amelia, our conversational agent. I had the privilege of hosting many of our customers at the recent Digital Workforce Summit (DWS), our annual gathering of AI innovators and thought leaders. They described in eye-opening detail how using front-end conversational AI is supplying fantastic results or positioning their organizations for new accomplishments. For example (to reference only a few):

BNP Paribas Securities Services started implementing Amelia two years ago to add cognitive and automation capabilities to its internal and client-facing tools. BNP Paribas is one of the world's largest banks by total assets, and its Securities Services subsidiary is a multi-asset servicing specialist supporting the complete investment cycle on behalf of institutional clients. The subsidiary is planning two Amelia deployments aimed at providing 24/7 information and services access to both internal employees and external shareholders. In the words of our client who presented at DWS, the bank's intention with conversational AI is clear: "Amelia is at a crossroad for everything that we do."

The world-renowned Swiss-based hospitality school Ecole Hótelière de Lausanne (EHL) has developed three instances for Amelia to automate specific IT and administrative tasks. Just as importantly, the school has integrated Amelia's development and conversational AI into its educational mission so students can utilize cognitive AI throughout their careers. These initiatives collectively are freeing school staff from the drudgery of rote processes and tasks, and enhancing the overall experience for the institution's entire community.

Finally, Telefónica, a Spanish multinational telecommunications company based in Madrid with a presence in 15 countries, pursued a way to limit the number of calls transferred within its Peruvian contact center, ultimately to reduce costs and improve consumer experiences. The company implemented Amelia as voice-based customer service agent for its Peruvian contact centers. The end result? As described for the DWS audience by the company's global contact center director, Amelia entirely replaced the previous IVR-based customer service system, handling more than 100,000 calls after just eight weeks of going live, with almost 85% intent recognition in call interactions.

We're proud for playing a pivotal role in our customers' journeys to transform via AI, and in providing best practices for other companies looking to commence similar voyages. As our customers' successes continue to evolve, we're also privileged that major industry analyst firms are acknowledging Amelia's groundbreaking capabilities. In fact, in just the past six months, Amelia has been recognized in three separate reports from major analyst firms as an industry-leading conversational AI platform.

In the most recent report, Forrester Research identified Amelia as a Leader in "The Forrester New Wave™: Conversational AI For Customer Service, Q2 2019." Amelia received the highest rating possible in seven categories analyzed within the report. Back in April, Forrester named Amelia as a Leader in "The Forrester New Wave™: Standalone Chatbots for IT Operations, Q2 2019." She was the only evaluated solution to receive differentiated scores across every category. Meanwhile, earlier this year, Everest Group gave Amelia top marks in "Conversing with AI — Intelligent Virtual Agents (IVA) Market Report 2019." Amelia was the only IVA to receive top ratings across all key dimensions. 

We envision the integrated ecosystem approach, tightly linking automation and cognitive technologies, as becoming the de facto choice for global enterprises. As companies proceed down this path, they will be searching for a platform that has real-world experience and a proven track record in improving processes, streamlining operations and making businesses work better. It's immensely gratifying to be at the forefront of the emerging and vital trend.