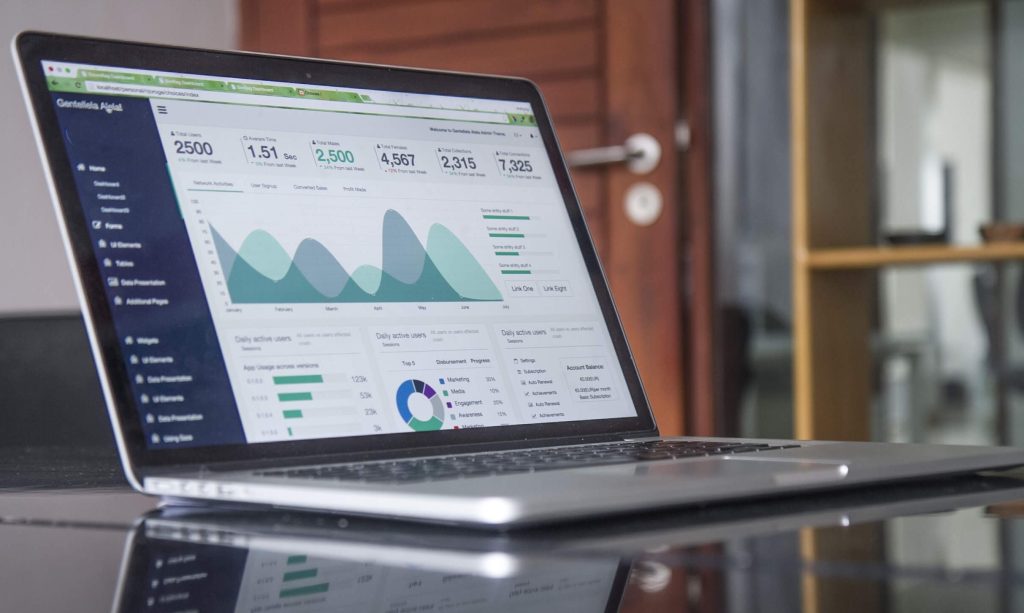 The marketing landscape has changed significantly with the emergence of technology, providing businesses worldwide with innovative tools to reach new heights in their campaigns. From AI-powered trends to social media platforms taking center stage, it's clear that tech-focused solutions are transforming how marketers do business today.
In this blog post, we'll explore some of the most cutting-edge and effective tech trends designed to improve marketing campaigns. Learn more about integrating these ideas into your strategy for maximum success!
Marketing and Technology Partnership
Marketers are more focused on using the data they collect while incorporating technology into the mix. With 56% of marketers prioritizing creativity and technology to engage with their customers properly, while 30% said they would value technology over imagination.
Besides using traditional marketing concepts, such as vinyl banners and posters, embracing technology is the best option to reach a wider audience. However, access to a company's available technology, information, and legal departments is necessary.
At the same time, being open to experimenting with various sophisticated technologies is essential. Pairing it with marketing insights and intelligence, you can easily get the right mix.
Different Tech Trends to Incorporate Into Your Marketing
Although using durable vinyl banners and other traditional marketing tactics is still relevant in today's digital climate, companies are expected to integrate technology due to its countless benefits. That said, here are some tech trends that marketers should consider adding into their strategy:
Short-Form Videos
TikTok's 15-second videos and Instagram stories and reels are becoming a powerful tool for users to share their insights, opinions, and daily life on social media. The same goes for businesses, where they can weaponize it to provide snippets of entertaining or informative video content.
The waning attention spans of users and the thirst for instant gratification make short-form videos an effective way to engage with consumers. Also, it's a great way to showcase products and services in a visually appealing manner that captures the audience's attention.
Conversational AI and Chatbots
Sometimes, FAQs are not enough to answer your customers' questions, especially if they feel it's not genuine enough and the answers don't hold the same weight as a human representative. That's where conversational AI and chatbots come in. 
Some AI marketing tools you can utilize:
Jasper.ai
Manychat
ChatGPT
These tools automate your content writing, allowing for more in-depth answers and personalized responses to customer inquiries. Use chatbots to deliver the message and make your customers feel like they're talking to real people. It provides authenticity without spending too much money.
Social Media Marketing
Although social media is being leveraged by almost all businesses, regardless of country, its evolution will continue to make its mark in marketing. Companies scramble to adapt as social media platforms evolve to ensure relevancy in this changing landscape.
Currently, there are almost five billion social media users worldwide. That number is set to increase and reach six billion by 2027. Nevertheless, social media will have serious staying power and become a central element in almost all digital marketing efforts.
Practicing social listening by monitoring your channels and the competitor's brand will give you an idea of maximizing social media effectively. Through this, you can get ideas of achieving successful social media communication.
Voice Search
If you want to stand out among your competitors, why not incorporate voice search into your business? Whether big or small, your online business can take advantage of the voice search feature for more straightforward navigation. At the same time, you can target mobile users who make up billions of internet traffic by adjusting your content, marketing strategies, and SEO according to how people talk on their devices.
Benefits of voice search for marketing:
Speeds up the buying process
Prompt answers
Increased trust with more audiences
Voice search, which currently makes up 20% of mobile searches, is perfect for on-the-go users since they'll be able to access quicker answers without having to type out their queries. It's also an excellent way for businesses to advance in the voice technology race before it becomes commonplace in every household.
Cookie-less Future
Google may have delayed its cookie-less future until 2024, but it's still in the works. Early tests are expected, but the feature will roll out by 2024. They're also trying to balance the needs of the customers, advertisers, and publishers, which is a challenging feat.
Third-party cookies will soon be phased out due to the customer privacy concerns that continue to rise. The General Data Protection Regulation (GDPR) increase ensures that the data privacy law is being enforced, and many companies are left struggling to comply with this implementation.
Even though many are still determining its effects and how it will be implemented, a privacy-driven future is expected.
Adopting the Metaverse
The metaverse consists of virtual reality (VR), augmented reality (AR), and artificial intelligence (AI), empowering a 3D immersive experience for all users. Though the evolution of the metaverse was initially slow, companies are slowly identifying user expectations and using technology that can accommodate this helpful tool.
Some examples of using the metaverse for marketing purposes:
Virtual events
Virtual brand avatars
Digital assets
Virtual influencers
Gamevertising
With the help of the metaverse, providing hi-tech experiences allows customers to "touch" and interact with a product without actually buying it. It's practical and will enable users to experience the brand in a new way by bridging technology and real life.
DeFi Technologies
Decentralized finance or DeFi trends continue to boom to boost a company's profile. Some examples are blockchains, cryptocurrencies, and non-fungible tokens. Even though only a few people have seen its potential, the recent activity and interest in cryptocurrency prove that DeFi will continue to grow in the coming years.
Secure and transparent business transactions become cheaper and faster. At the same time, transactions can be easily verified and enforced. These and more can be expected as more companies see its importance in marketing.
Defying the Odds with Marketing Tech-Trends
Ensuring your business remains a significant player in the market takes hard work and an open mind to try something new. Marketing tech-trends are expected to innovate and add value for your business by improving customer data accessibility and better sales performance. The best part about incorporating marketing trends? It's possible not to make a significant investment. Early adaptors that use these platforms will reap the rewards, especially if they're leveraged properly.