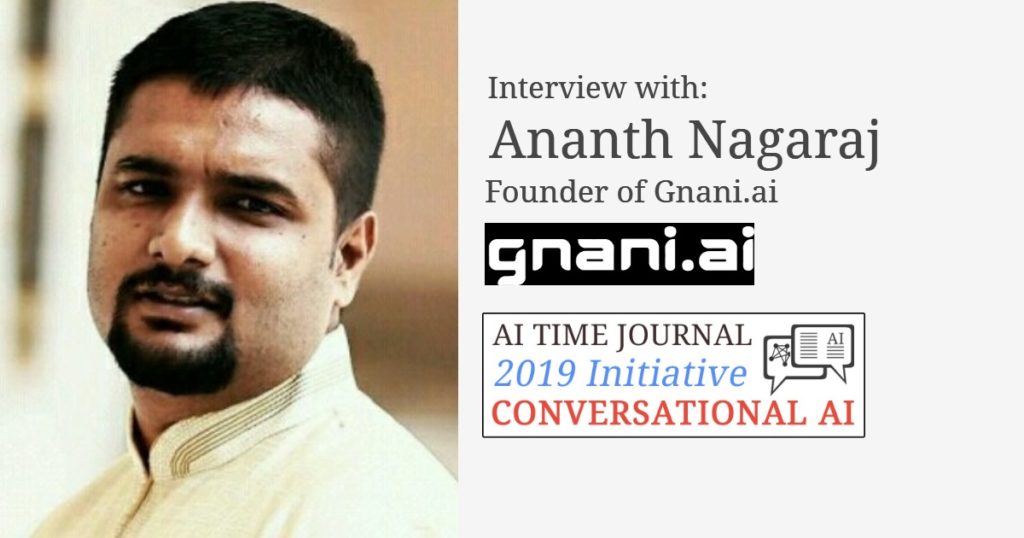 Ananth Nagaraj is the Founder of Gnani.ai, an artificial intelligence company that develops voice-enabled interfaces to improve customer experience and customer support operations.
In this interview, Mr. Nagaraj shares insights on how conversational AI, and in particular voice interfaces, will reshape customer support, marketing, and sales operations.
This interview has been featured in the Conversational AI Initiative 2019.

---
What is your background?
The company is founded by experienced technologists Ganesh Gopalan and Ananth Nagaraj. Ganesh has over 25+ technology leadership and marketing experience in technology companies such as Texas Instruments and IBM. Ananth has over 10+ years of experience including leading signal processing teams in Texas Instruments and Kyocera.

How was Gnani.ai started? What is Gnani.ai's mission?
Gnani.ai was started on July 2016 with the idea of bringing about Speech Recognition based technologies to help make information accessible to large diverse populations and making human-machine interaction as simple as possible to cater to a larger audience.

Gnani.ai's mission is to help people communicate better and democratize access to technology and information.

The most natural form of interaction today is the voice, and gnani.ai endeavours to use speech recognition to make its mission a reality.

Gnani.ai was recently funded by Samsung Ventures, which is again a validation of their competency in conversational AI.
Which product do you think is creating the most value for your clients, and why?
We are very bullish on our automation solution and the optimism in this solution comes from our clients who have seen the impact this can have on their businesses. By automating the majority of inbound support and operational outbound calls, businesses have been able to keep call center operations in-house and improve the quality of service at great ROI.
Do you customize your product based on each customer's needs? How?
Gnani.ai has products that are customized for multiple domains. At the core, the technology is the same, but the domain or industry layer requires a certain level of customisation for higher quality accuracy in deployments. In certain cases, for some customers, at higher volumes, we also offer customization for their unique requirement. For example, a banking client and e-commerce client can use the same solution for different purposes. The core speech recognition layer could remain the same. But the NLP layer that follows the appropriate business flow and interacts with the users is customised.


How do you measure the performance of your products?
For our speech recognition engine, we measure its accuracy in terms of WER (Word Error Rate). We are very proud of the fact that our engine has been benchmarked by a global OEM to be the most accurate for Indian Languages. For the NLP layer, we have various mechanisms to measure the success rate like first call resolutions, the difference in the volume of calls going to agents and a few other methods.

Tell us about the Gnani.ai team.
Gnani.ai has a team of 25 members, and is expanding. Apart from the founders, the team mainly consists of Speech and NLP engineers, Software developers and Data Scientists.

What is your experience with voice-enabled interfaces?
We strongly believe that voice will be the future of human-machine interactions. We have seen how personal devices like Google Home and Alexa have been adopted worldwide and we believe businesses will soon leverage the same technology to provide superior customer experience and cater to a larger and diverse demographic.

What opportunities do voice-enabled interfaces bring for enterprises?
Voice-enabled interfaces will be the future for enterprises given that voice is the most natural form of communication with machines. The voice interface also opens up an opportunity for enterprises to talk to newer market segments.

How can enterprises get started with their conversational ai strategy?
The easiest way to start is by automating the simple processes that are often overlooked. From our experience, companies usually start with something like FAQs. It is a critical part of the customer support process but is often ignored because it is too small to consider changing, but doing so will bring a shift in customer mindset.

How can enterprises prepare for the changes in the industry brought by Conversational AI technology?
The best way to prepare for the changes is by embracing and adopting them. If not all at once, enterprises can start the shift from the traditional methods of working towards leveraging change in technology and be ahead of the curve. When it comes to conversational AI, a few years ago, we saw a huge increase in the number of chatbots that were being used by businesses. But In many cases, chatbots have disappointed in terms of customer service. The problem was that chatbots are still keyboard-based and are not very customer friendly for all users. So, companies must recognise this trend and begin the move towards voice.

What are the biggest opportunities for enterprises to leverage Conversational AI?
The biggest opportunities to leverage conversational AI is customer service. There are opportunities in inbound and outbound customer service.

How will voice-enabled conversational interfaces change the game?

We believe that the change has already started with people using popular voice assistants for personal use at home. Voice enabled conversational interfaces will make serve to democratize customer service and enable more people to access better quality service.
How can enterprises leverage Conversational AI to make their customers happier and more satisfied?
Enterprises can leverage conversational AI to offer more personalized service that leads to more customer satisfaction. In addition, customer service is more natural by leveraging elements of natural language processing.
Which Conversational AI-related technology trend do you think will have the biggest impact in your industry in the coming years?
Voice Assistants in mobile and telephony channels for the enterprise will have the biggest impact on the industry.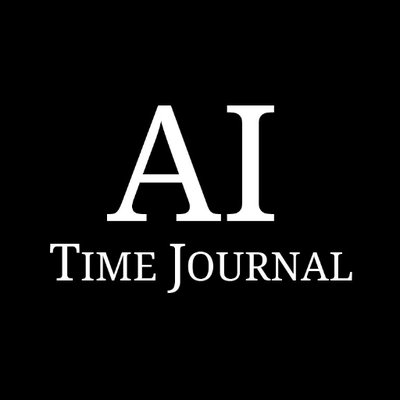 The mission of AI Time Journal is to divulge information
and knowledge about Artificial Intelligence, the changes that
are coming and new opportunities to use AI technology to
benefit humanity.