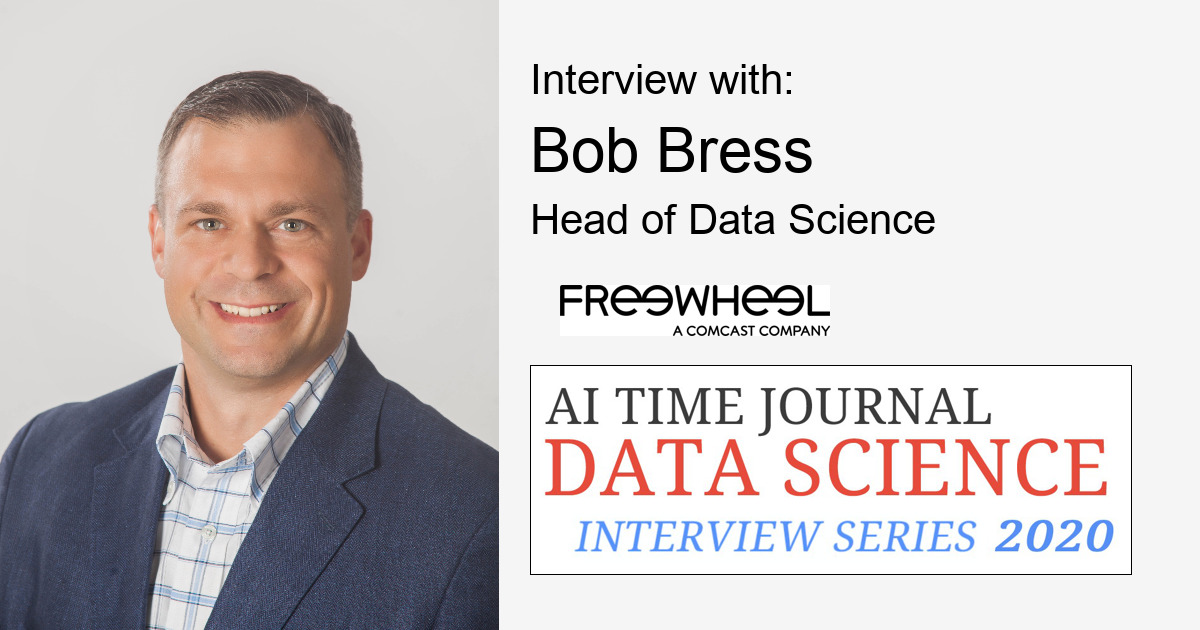 We thank Bob Bress for participating in the Data Science Interview Series 2020 and sharing his insights and experience as the Head of Data Science in a large organization, including:
The importance of acquiring business domain knowledge for data scientists, and how to do it.
How data scientists can get their message heard within their organization.
How data science is leveraged in the world of advertising.
Valuable resources for data scientists that helped him along the way.
How did you first get into data science?
I studied Operations Research & Statistics in graduate school at Rensselaer Polytechnic Institute and had an internship during that time at GE's Research Center in their Applied Statistics Lab. While there I got to work on a variety of cool statistical problems ranging from the determination of aircraft engine warranty parameters to identifying financial anomalies for CNBC which GE owned at the time.
How is data science used to create value in your current project(s)?
Data science is critical to any company involved in large scale advertising transactions. At Freewheel, we get to develop solutions that support not only how ad buyers can effectively target audiences but also how owners of advertising inventory can best monetize their assets.
The types of data science we get involved in includes linear optimization (for ad scheduling), machine learning (for viewership forecasting and audience classification), and statistical modelling (for sampling and audience modelling).
These applications bring significant efficiencies to both buyers and sellers of advertising in how they maximize the impact of how they reach audiences.
AI Time Journal Resources

Are you learning data science?
Check out what books helped 20+ successful data scientists grow in their career.
What are the key skills that you use every day as a data scientist, and how did you develop them?
These days I am leading a Data Science team so the skills I am using everyday are around connecting our data science capabilities with needs of the business. This requires having a clear understanding of the types of problems our team can solve and being able to map business problems to those skill sets.
Additionally, it is important to be able to explain complex data science concepts in a way that non-technical staff can clearly understand and explain to others.
I've been lucky to have worked closely with both internal and external clients my whole career so these are skills I've developed over time through those interactions. If you are looking to influence others around the organization, tuning your message to your audience is very important…
What are the top challenges you currently face as a professional data scientist, and how do you go about tackling them?
One of the biggest challenges is around keeping up with the latest technologies and methodologies available in the data science space today. Staying up to date with work projects, industry developments, and technology can seem overwhelming at times given the speed of advancements today.
I manage this by purposefully carving time for each of these areas and forcing myself to hold to that. That includes making sure I have engagement with outside technical conferences, publications, and people doing interesting things in the space.
I also am always learning new things from our talented team of data science and analytics professionals who are constantly bringing new ideas and technologies forward.
It is so important for anyone in the data science space to be continually "sharpening their sword" so that their skills continue to be relevant for the business problems being faced today.
How important is the domain knowledge of the business/industry you're in as a data scientist, and how did you acquire it?
Domain knowledge is one of the things that separates a mediocre data scientist from a great data scientist.
There are thousands of people who can run a neural network but only a small percentage of them will be able to identify how to use them to solve a business problem in a novel way. That ability only comes through a detailed understanding of the underlying data and what that data represents to the business.
Data Scientists need to take the responsibility to gather a deep understanding of the business they are in. They can do this by asking a lot of questions, not just to technical staff but a cross-section of staff from around the company. Sales personnel, account managers, and business managers can provide great insight into how the business works and where the pain points are.
Additionally, they should lean into any opportunity to sit in on meetings with internal or external clients to gain new perspectives and identify areas where data science can be impactful.
Domain knowledge is one of the things that separates a mediocre data scientist from a great data scientist.
Do you create data science content?
I have been a speaker at a variety of conferences over the years including Predictive Analytics World and INFORMS.
3 words that best summarize how you learned ML and data science:
Read, re-read, and experiment
People: who are some inspiring data scientists and people in AI that you follow?
Andrew Ng, Nassim Taleb, Tom Davenport
Books: which books have helped you the most in your journey and why?
Neural Networks for Pattern Recognition by C. Bishop – One of my first detailed introductions to machine learning many years ago.
Fooled by Randomness by N. Taleb – Great motivator for developing a quantitative understanding of how bias affects decision-making
Competing on Analytics by T. Davenport – Shows how important is for companies to use analytics effectively to be competitive
Courses: what courses/programs have you taken that have significantly contributed to advancing your career in data science?
Exploratory Data Analysis: If you can't do this well, machine learning skills won't matter
Operations Research: Underrated area of Data Science that has so many possible applications in business
Public Speaking: It's not enough to do great technical work, you need to be able to communicate in a clear and compelling way to get others to buy in
Conferences: which data-science-related conferences that you attended have you particularly enjoyed and why?
Predictive Analytics World: Always a great event to see how predictive analytics is being used across industries
Wharton Customer Analytics Initiative: 1 Day event covering the intersection of business and analytics with great speakers
[I was a] prior Speaker at Predictive Analytics World, and Wharton Customer Analytics Initiative conference.
What are the top 3 resources that you use to keep up with the advancements in the field?
Awesome Data Science: This has practically everything you could need to find great Data Science resources.
Cassie Kozyrkov (Twitter: @quaesita) : Head of Decision Sciences at Google who puts out great content
Towards Data Science: Articles on all aspects of Data Science, Machine Learning, and AI
What is the biggest improvement that you introduced in the last 12 months that has considerably improved your workflow?
Our team has started using Databricks which has made it easy for scaling computing and data engineering tasks.
What advice would you give to someone who wants to get into data science today?
Develop skills around exploratory data analysis. Understanding the data and asking the right questions to understand the context are critical steps before any advanced modelling.
Take time to understand what happens under the hood of different models. Anyone can call a function but the best data scientists know the details of how different algorithms work and when they are best used.
Get to know your business in depth Knowing how your business works and what your data truly represents will position you well to innovate with data science.
Your favorite thing about working in data science:
There is no shortage of challenging problems that can be solved using data science skills.
If you weren't working in data science, you would be:
Landscaping…
What inspires you about working in Data Science?
The opportunity to solve new and interesting problems that impact the business…
Tag one or two people in your industry who you would like to see answering these questions.
Jan Neumann (Comcast)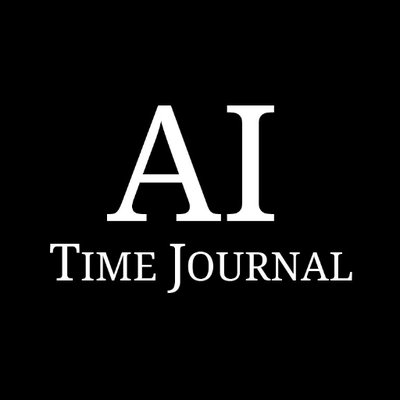 The mission of AI Time Journal is to divulge information
and knowledge about Artificial Intelligence, the changes that
are coming and new opportunities to use AI technology to
benefit humanity.
Joining AI Time Journal

Join as an Associate Editor
Are you interested in sharing information and knowledge about AI and connecting with some of the brightest minds in the field?

Learn about joining as an Associate Editor.