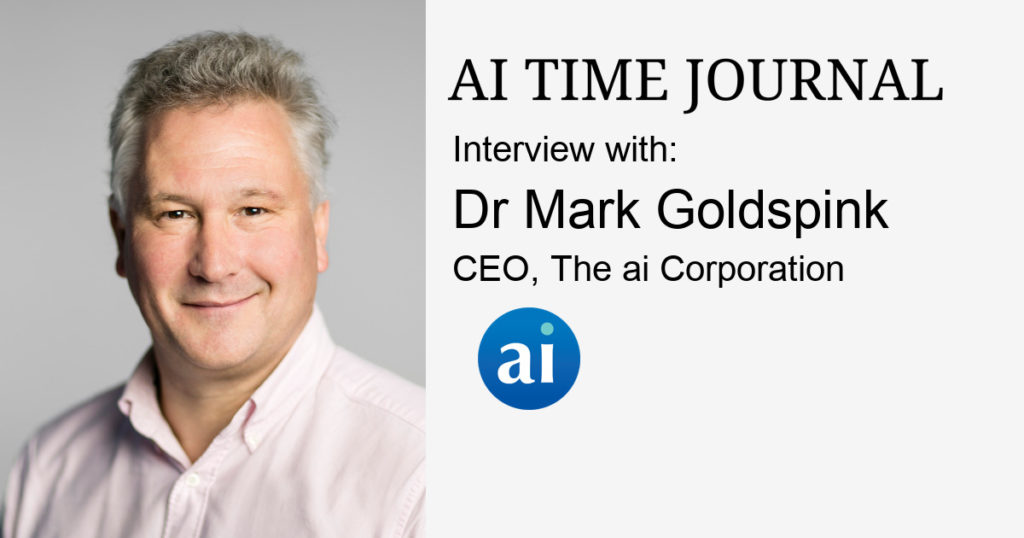 The ai Corporation helps its customers make use of their data in a number of different use cases, including fraud detection, pricing, credit and risk.
We thank Dr Mark Goldspink for the insights he shared, including on the company's culture and how they hire data scientists.
What is ai's mission?
ai's mission is very simple. We are focused on helping our customers understand the value of their data. We do that by providing our customers with the solutions they need to grow, such as our unique machine learning, self-service fraud detection and payment processing technology. While succeeding through solution innovation, process transparency and a culture built on teamwork.
Many industry experts believe that our self-service fraud detection and payments solutions are the best in the world. Since ai was founded in 1998, we have been providing solutions to some of the world's largest financial/payment institutions and international merchants.
Today, our machine learning and A.I currently protects and enriches payment experiences for over 100 banks, three million multi-channel merchants and 300 million B2C and B2B cardholders. We also monitor over 25 billion transactions and authorisations every year.
However, we don't just operate in just one sector, and we are currently working with large enterprises across a range of sectors, including oil and gas, telecoms and financial institutions. This ensures that we don't become overly reliant on one sector and that we build resilience into the business by re-using our technology in a repeatable, scalable way.  
While our focus is on payments and fraud prevention, we are using our technology assets across a wide range of business functions, including market, pricing, credit and risk. This flexibility, coupled with us adopting the Azure cloud, allows us to scale our offering around the world to help our customers understand the value of their data.
Above all, our longstanding partnerships are based on making things simple. Whether its fighting fraud or managing payments, we believe that our focus on the automation of the whole end to end process, not just one part of it, is unique and has the power to transform the way people do business.  
Walk us through ai's products. What problems do they solve?
We offer our customers a range of products to help them understand the value of their payment data, either on premise or as part of a cloud-based managed service (SaaS).
ai's self-service Enterprise Fraud Solution is a machine learning fraud detection and prevention tool set designed for all types of card issuers and transaction acquirers. Which allows our customer to monitor card account and merchant activity using pre-authorisation and post-authorisation transaction data. The solution includes several modules, which your readers can find information about here.
Our fully white label payment solutions are suitable for companies of all sizes, from SMEs to multi-national corporations. Offering a truly end to end solution, which uses "state of the art" machine learning to securely manage omni-channel payment transactions securely via a cloud-based platform.
Tell us about ai's team.
Being with like-minded people is so important to me, and I think Voltaire's "God is not on the side of the big battalions, but on the side of those who shoot best", sums up the ai culture. ai's team is brilliant, and I am lucky to be part of it.
How many data scientists or machine learning engineers do you have in your team?
Over 400. We believe that by mixing our team of over 20 data internal experts with external sources, we will not silo our thinking and create true innovations. This has led us to seek an academic partnership with the University of Southampton, a global top 100 university, which means we have access to a network of over 400 technical professors, students and post doctorate students working on cutting edge research across multiple different disciplines, including computer science, machine learning, AI, mathematics and Chemistry (molecular Chemistry provides one of the world's greatest big data problems). 
By working closely with senior academic we will ensure that we have the latest advances are brought into our products to give us the edge over the competition. We also have ongoing projects through a well-defined PhD and KTP (Knowledge Transfer Partnership – part funded by Innovate UK) programme. Our agile methodology enables us to integrate the research completed by university projects into our products quickly, providing the rapid benefits of the latest technology to our customers.
To ensure we maintain our industry relevance, we also work closely with Gartner. This partnership supports our strategy of ensuring that we leave no stone unturned, in our quest for excellence. Our strategic solution steering boards are designed to capture information from our customers, industry sources and from leading academics institutions.
Which ai technologies are you experts on and leveraging the most?
Our automated machine learning solution (AutoPilotML) utilises a combination of different fraud detection algorithms. Our technology automatically produces a set of manually implementable rules using a specialised machine learning technology that has been developed and refined in-house over the last 6 years.
The rules which are produced discover unique fraud patterns in real time versus a fraud SME who would need to undertake a substantial offline manual review. Our solution uses neural network-based machine learning alongside the rules generation algorithms to get a wide coverage of high-performance rules to give best in class fraud detection performance. The system constantly assesses the fraud strategy and makes changes frequently to optimise fraud detection, whilst minimising false alarm rates, which ensures the smallest impact to business.
What skills do you look for when hiring data scientists?
We are looking for data scientists that are interested in turning their ideas into commercial reality. I know this sounds trite, but we operate a strict 'theoretical research to applied research to user acceptance' process within the business.
What are the biggest challenges that you are currently facing at ai?
Growing in a controlled manner (common issue for a company of our size) and creating more states of predictable success.
What are ai's biggest achievements in the last 12 months?
ai's board tasked the management team with:
1.     Continuing to invest in driving product innovations and ensuring that we fully optimise the opportunities the Azure cloud offers. Therefore, one of our biggest achievements is creating our industry leading payment platform, acceptance, issuing and state of the art analytics capabilities. We are ahead of the technology convergence curve on payments management. 
2.     Implementing a company-wide plan to focus on building a highly scalable business. We have been implementing that plan over the past 12 months, and the team have worked tirelessly to create end-to-end business standards that we know will improve our customer intimacy strategy. We still have work to do, but we are starting to see strong operational improvements within the business.
3.     Our top achievement, however, is the work we are doing to create an even better 'best in class' set of industry leaders – we have a very talented team. Sometimes it is easy forget this, so I want to go on record of thanking them for all the hard work they do.              
Which AI-related technology trend do you think will have the biggest impact in your industry in the coming years?
These types of questions make me nervous, because they create an opportunity to get things wrong. So, it is important to keep an open mind and make sure you are constantly looking to innovate by utilising technology to solve problems – in our case business problems.
The reason any prediction is hard to make is because technology is multi-faceted and complex. What I do know is AI and ML technology will continue to evolve rapidly, adoption however is always difficult to predict and there are much more eminent individuals who have shared a wide range of views.
However, within the area we operate, automating payment fraud management is well underway and we are at the forefront of this change.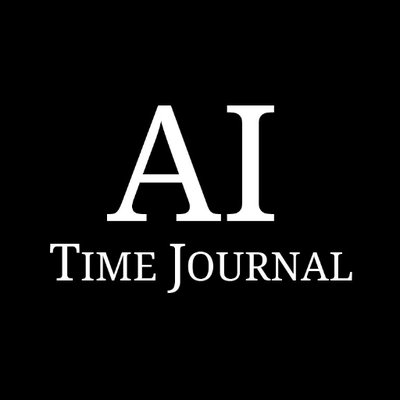 The mission of AI Time Journal is to divulge information
and knowledge about Artificial Intelligence, the changes that
are coming and new opportunities to use AI technology to
benefit humanity.