We interviewed Felicia Schneiderhan, Co-Founder of 30SecondsToFly, the company that develops Claire, an artificial intelligence that solves the headaches of business travel. She lives in New York, Berlin and Bangkok.
Claire: the AI-powered travel assistant
Claire is the AI-powered travel assistant that helps Small and Midsize Businesses (SMBs) automate their corporate travel.
Claire success story
Q: Do you have any success story with a specific client?
We have some clients that are really really happy with the product. We did soft launches and we got a lot of feedback from people that loved the product, they chatted with Claire and they told her how much they loved her, which is really nice.
One thing that happened is that we got one of the biggest travel agencies ( there are four leading the market: called the Big Four) and one signed the product license agreement this quarter so that's a really nice success story.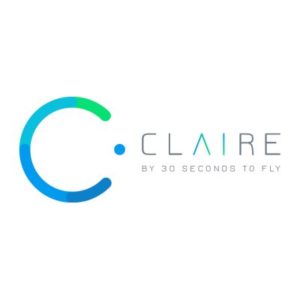 Technology
Q: How do you use AI in Claire?
We have 2 different kinds of AI in the product: NLP and the Recommendation Engine, which we call the flight selection and hotel selection engine. 
Q: Many AI companies have to train their models with customers' data before they can deliver, and then work on the algorithms. Do you need to wait a long time to gather the data from your customers?
The recommendation engine that we launched has already been pre-trained by Riccardo [Co-Founder of 30SecondsToFly – Ed.], we generated our own data set by working very closely with the travel agent feeding the old dataset with the online booking behavior. We replicated the travel agent choices for many different types of user clusters, it was a huge effort. But now every customer that starts using Claire will start with that basic dataset. This algorithm will be more refined for each customer that books with Claire over time. All the data that is coming in will refine the basic algorithm for each customer for each user.
We built the recommendation engine in-house right away because we saw it as our primary differentiation and it's really difficult to make it work. That's also one reason why we focus on corporate travelers: they have different preferences and booking behaviors from leisure travelers. 
Q: Did you develop the NLP by yourself or using APIs?
Everything in-house. In the beginning, we used a third-party technology, but the problem was that it wasn't able to deal with the complexity and the speed that we needed for our product and customers. So after about half a year, we took the technology in-house.
Q: I tried to use Claire yesterday, I saw that you also have an option to talk with a human agent, so that agent would be the agent from a TA that purchased the license?
Yes, correct.
Q: Do you think your technology can be applied to other domains outside the travel industry?
Some parts of the technology, yes, but others no, some parts are really travel-specific. It would take some more development and testing time to get it right.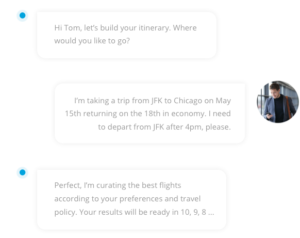 30SecondstoFly: Startup story
Q: What's the story of the company?
First startup in New York
Riccardo and I met in New York as we were studying with the Fulbright scholarship. We started a tech startup together, and we got into an accelerator program. After applying the lean startup methodology extensively to that startup we noticed that this model wouldn't work. And what happened next, is that after six months of really strong customer development in New York we decided to let go of the first startup idea.
30SecondsToFly: Brainstorming new ideas and new problems to tackle
We went back to a really intense period of customer development, and we were looking for a business model that would work and would be scalable enough to be a big business.  What we knew at that time is that we wanted to do something with Artificial Intelligence. But just didn't know which industry and which problem to tackle: we were looking first into Fintech, then we were looking into Healthtech.
Lastly, we were looking into the travel industry and that's where we found a really interesting problem. We saw that in terms of corporate travel, small or midsized businesses really fall through the cracks between hiring a travel agency (which is far too expensive) and the employees booking travels on leisure travel sites like Expedia or Kayak or similar service. We then said let's use AI to bring a solution that very much resembles the high touch service that a travel agency would provide.
New solution: focusing on corporate travel for SMBs
We first started with a wider approach: let's make travel better with AI and then we basically went down to drawing the field more and more narrow, lastly as we validated our hypothesis, we decided to focus on corporate travel and within it, SMBs.
30SecondsToFly: Business Model
Q: What are your value propositions for your customers?
Value prop for SMBs: make company and employee happy
Corporate travel is one of the highest expenses for SMBs, it really makes a lot of difference if we save them between 5 and 25 percent. 
We personalize Claire for them to find the best trip option that provides the flight and the hotel within the travel policy.
We make the company happy because the trip is within their travel policy and also the employee is happy because we find the flight or the time that they like the most.
This is a double optimization: instead of making the employee looking for the flight that he like, we can also make sure it respects the policy.  
Customer acquisition
Pivot early 2018: from selling directly to SMBs to selling directly to travel agency
We had a soft pivot early in this year, we pivoted from selling directly to SMBs to selling to TMCs (Travel Management Companies).
Why did you decide to sell to the travel agencies who have SMBs as clients?
Why the pivot: SMBs hard to acquire (although they brilliantly solved it) but hard to manage
There are two problems with SMBs: acquiring them and keeping them engaged because they need a lot of support.
It is very difficult to cost-effectively acquire a lot of SMBs customers.  We kind of solved this problem: it took us a long time, but we built a really nice SMBs acquisition engine that is also completely organic, and we did that with SEO, and with very strong content strategy so we ended up having about 50 SMB signups per month, without any paid marketing, which is a huge success.
But the problem with SMBs is that after they sign up it is very difficult to keep them engaged, they need a lot of customer support, and we don't really have the expertise that a really good agency has. And this is why we were thinking "who has this expertise?" and the logical answer is TMCs. So we figured to sell the technology as a product license agreement to travel management agencies. That way they deploy the technology with their clients and they pay us a monthly fee in combination with a fee per booking.
Q: What was the benefit of working with TMCs?
Travel agencies already have historical data about their customers. For example, our last customer gave us a data dump of the historical data of their travelers, so we were able to train the models before the travelers started to book with Claire. We can't do this for SMBs who have been using, for example, Expedia, as we don't have that historical data.
Q: How long is your sales cycle?
The sales cycle for the SMBs can be really short, anything between one day to two months, depending on how large the company is and their stage in the buyer's journey, but that can go really fast. The sales cycle for a TMC can take around 6 months, sometimes even longer.
How is the customer development with TMCs? 
We do direct sales. 
Q: how many TMCs do you have as customers?
The number of TMCs we have as customers is below 10 (including one of the Big Four). And for the SMBs we are signing up around 50 of them every month, although we don't retain all of them.
---
 Automate corporate travel with Claire
If you are a travel agency that serves SMBs for corporate travel, consider Claire for:
Making the company happy because the trip is within their travel policy and the employees can focus on being productive. 

Making the employee happy because with Claire they can easily find the flight that they like the most and are within the travel policy so that they save time.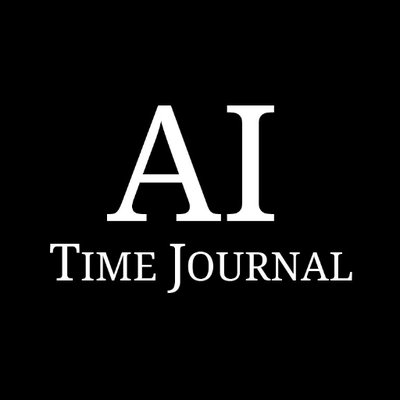 The mission of AI Time Journal is to divulge information
and knowledge about Artificial Intelligence, the changes that
are coming and new opportunities to use AI technology to
benefit humanity.