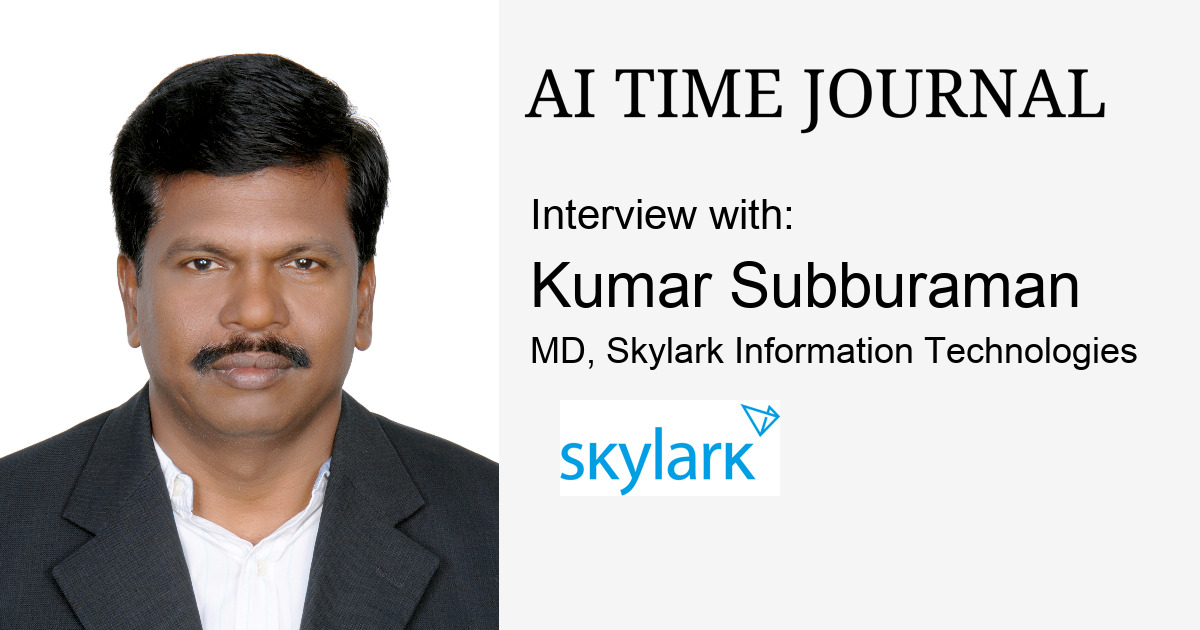 The digital world is giving a hassle-free environment for multiple applications to be created for varied. For the performance of these applications to be efficacious, a stable and synchronized underlying infrastructure is essential. Yes! the integration of Compute, Storage, and Network is a much looked IT Infrastructure for any application. In addition, the numerous data privacy threats are clinching the organizations to include cybersecurity in their terrain. This interview with Mr. Kumar Subburaman, the CEO of Skylark Information Technologies Pvt Ltd, has highlighted the necessity of well-built IT Infrastructure for the digital revolution.
Skylark Information Technologies
Can you please tell us about your journey in the IT infrastructure industry for more than 26 years and experiencing the growth of many technologies?
Kumar: Yes, it is an incredible journey marking 27 years in the IT Infrastructure industry. Our journey started with the Novel Netware and over the years Skylark has adopted technologies like cloud computing, Blockchain, software-defined Wi-Fi solution, etc.. Skylark is embraced and capable to sustain the advancement in technologies and its evolution. For example, the current COVID pandemic has urged us to focus on the Remote work-from-home digital solutions to our clients. We devise our Business Units to align with the technology trends & our major business units are:
Data Center & Enterprise Networking
Cyber Security
Hybrid IT & Digital Workplace
Enterprise IT Managed Services
In addition to generating the business from each of these verticals, we also focus on attaining client satisfaction through the services we render.
Skylark Information Technologies is one of the leading system integrators (SI) who perform end-to-end IT infrastructure Solutions & Services. Skylark has a premium collaboration with the global leading OEM's like HPE-Aruba, Fortinet, Oracle, Microsoft, Arista, Paloalto Networks, Juniper, etc.. With our Pan India & Singapore presence, we strongly consider CDIM (Consult, Design, Implement, Manage) as our core working standard principle. We have a dedicated operation center named "Service Assurance Center (SAC)" to help the customers resolve their IT technical cumbersome easily.
Being the MD of Skylark Information Technologies, comment on how important is the team coordination to get into new digital technologies?
Kumar: In this technology era, I strongly believe that corporate impossibilities can be eradicated through the strong and synchronized teamwork. As an example, consider the current COVID pandemic. When the pandemic was announced in early March 2020, most of the workforce has become inert. But with the technologies that are in handy, many organizations stood as a specimen to utilize the remote work-from-home concept. This cannot happen within a day or two. It requires a greater push with-in the team and within the organization to start with.
Considering the evolution of cloud computing, we can ensure how rapidly an organization's IT workload can be shifted from the on-premises datacentre to the cloud. The credits for this transition is actually to the backend team who handles the helpdesk, customer support, VPN, and so on. The team is the one who should be capable of handling this transition.
This also requires flexibility in the mind-set of the employees to change the conventional work policies by incorporating digital technologies in their processes. Skylark has swiftly adopted the remote workforce concept. All our client meetings are happening through video conference. The demonstration of the technologies or the POC's is also happening through virtual platforms. Also, we have provided a good remote workforce solution to our clients.
Team coordination involves the patterns to integrate multiple technology stakeholder's vision and behavior towards the company's goals.

Kumar
So, I would strongly emphasize that for any technology adoption few elements are to adhere. Like,
Quick Decision at the right time
Adoption for the scalability
Team Coordination
Emerging Technologies
According to you which emerging technologies will be at the superior in the near future?
Kumar: Cybersecurity and Networking solutions are being positioned across various sectors with profound importance.
There are a lot of digital solutions emerging across the places. The quantum of data & logs being generated per second across the globe is humongous. So, there rises a security threat to the digital world. Hence Cyber Security is essential to fortify the company's network & datacentre applications. And in fact, it is the need of the hour.

Kumar
Secondly, I would highlight the necessity of networking solutions, especially during this digital transformation era. The speed of data transmission from one node to another is surging-up frequently. This gives the necessity of building up a high network backbone to support the throughput of various edge devices.
Skylark is proving its muscularity in both the above solutions. Each of these emerging technologies is linked to each other and needs a strong IT infrastructure to function effectively.
You interact with a lot of infrastructures that support Artificial Intelligence. Tell us how important are these infrastructures vital for the effective performance of AI
Kumar: Yes, Infrastructure plays an effective role in the proper functioning of AI and other technologies. Technologies like Artificial Intelligence requires proper positioning of Compute, Storage, and Networking. Any CIO's would be looking for the right solution for their concerns like,
Massive data growth handling/ On-demand scalability
Compute power for AI & ML
IT Infrastructure Budget (Pay-as-you-use model)
The applications to process require high graphical cards and effective data storage systems. Also, many start-ups incorporate cloud technology for AI and other applications to run. So how accurate and wise we choose the infrastructure is very essential for the better performance of AI and other emerging technologies.
Success Stories of Skylark
Can you share with us some prestigious projects of Skylark achieved to date?
Kumar: Customers are our core strength. We have around 400 customers with 98+ customer retention. This shows the customer satisfaction index of Skylark. Our customer base ranges from India's traditional business house companies to the top unicorn companies. Among them, I can share with you a couple of success stories of Skylark
Skylark has done the HPE-Aruba's first largest deployment of their core switch to one of the leading SAAS company. We have consolidated the entire application traffic for India, America, and European regions to this client. Dynamic segmentation is one of the core technology applied here and the system has zero downtime to-date
We have designed and implemented the SD-WAN (Software-Defined WAN Solution) to India's leading online food platform. It has been successfully implemented across 450+ branches. This system holds the zero downtime credibility
---
Skylark Information Technologies is one of the leading System Integrators in the IT Solutions, Products & Services for medium and large business enterprises. Since 1993, with 26 years of exponential growth, we firmly believe in Customer Satisfaction and the Quality of the Solutions and Services that we offer. Our strong focus is on implementing the effective functioning Datacenter, IT infrastructure for an organization, and providing IT Managed Services to them.
For further details, visit https://www.skylarkinfo.com/ or write to us at [email protected]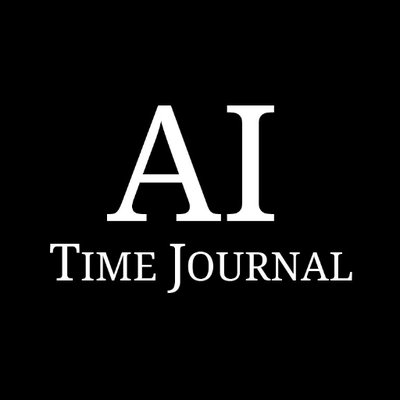 The mission of AI Time Journal is to divulge information
and knowledge about Artificial Intelligence, the changes that
are coming and new opportunities to use AI technology to
benefit humanity.