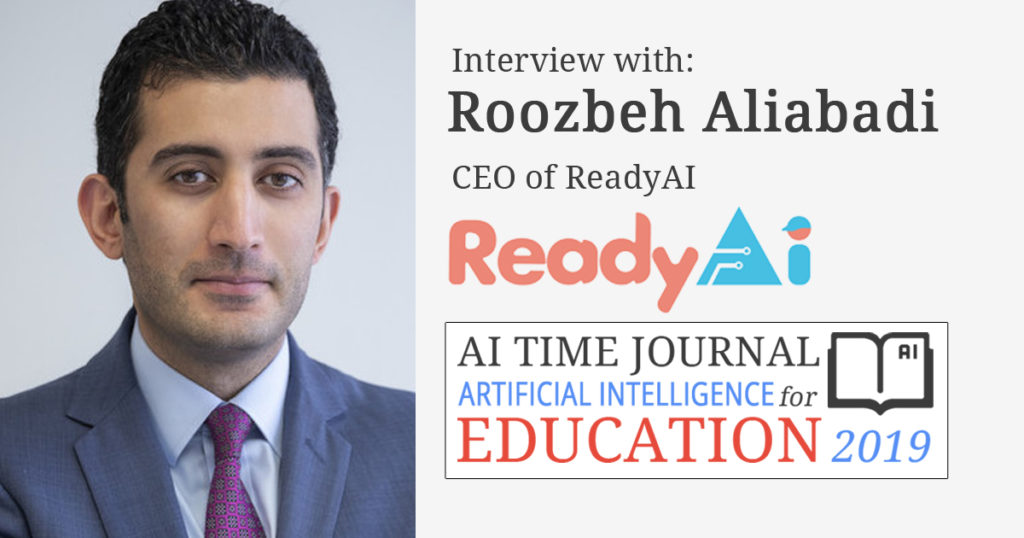 Roozbeh Aliabadi is the CEO of ReadyAI, a company that focuses on bringing the key concepts of AI to K12 students and make them ready to live in an AI-driven world.
In this interview, Mr. Roozbeh shares insights on how AI can be used in project-based learning to put the students in front of real-world problems and go beyond traditional concept-based learning.
This interview has been featured in the AI for Education Initiative 2019.

---
What is your background and how did you start ReadyAI?
I come from the non-technical background. After having served in the military and the financial sector, my career took me to places like Latin America, the Middle East, Africa and Asia where I was focusing on merger arbitrage and transaction advisory. In 2016, I moved back to Pittsburgh and focused on the international education market. And in 2017 we founded ReadyAI.
It really grew out of a conversation with CMU in the September of 2017 and in particular Andrew Moore – the former Dean of CMU CS program and currently heading Google Cloud AI. He had a passion for bringing AI education to the K12 level. We all felt there was this void in the market. There was no real AI education at the K12 level. Keep in mind that MIT and CMU just have begun to offer AI undergraduate degree. So this was or I should say still is completely new. So this is really how our mission at ReadyAI was formed.
What is ReadyAI's mission?
We made it our core mission to promote and provide artificial intelligence education for K12 students around the world. In order to do so, we knew early on that we must work with the best researchers, institutions, and companies in AI, to bring the most updated and relevant to the AI learning community. We also believe that AI learning should be: accessible, fun, creative, collaborative, empathetic, ethical and definitely for everyone.

Who are ReadyAI's customers and how do you create value for them? What challenges do they face, or will they face in the future, that ReadyAI can help them overcome?
In the past two years, our customers have grown very diverse: our customers in the US include public and private schools in many states from the east coast to the west coast. We also work very closely with many after school programs, like Boys and Girls Clubs, public libraries and philanthropic organizations. Many homeschooling parents have also been working with us across the US. In Europe, Asia, Latin America, Australia, and the Middle East we have also been working with schools and training centers to provide professional development, curriculum, software, and hardware. So we have been operating in practically every timezone. It's really awsome to interact with teachers, students, parents, school administrators, government officials for every corner of the world.

The market is incredibly fresh and untapped. If you just type "AI Education K12" in your Google Search or any other search engine you really don't see many companies in this domain. So we are one of the very very early comers. We are also the first really comprehensive K12 AI education company to create an "out of the box ready" and complete program to teach AI for K12 education that truly empowers students to use AI to change the world. The term "out of the box ready" is important. AI is new and quite intimidating to many of us. So we wanted to make it simple, easy and ready to be taught. That's why we designed "AI-in-a-Box". So unpacking AI education this way is one of our core values and have been tested and being utilized in classrooms around the world.

There are many challenges ahead but I believe the question in the mind of all of us, particularly educators and parents is: how will technology impact jobs move forward? And how can we prepare our student to succeed in an increasingly automated AI-driven world?

I think the fear that surrounds AI, automation and its impact on jobs outweigh understanding of its benefits and opportunities. This isn't new of course; the fear and lack of understanding surrounding AI are also deeply rooted.

Tell us about the ReadyAI team.
It is really the superstar team – smart and graduates of top universities with a diverse background. From programing to content development and design we are super fortunate. ReadyAI team is very young. It is actually part of our strength. The team can really connect with students at K-12 and their needs. Every team member is not just working on a particular area of expertise. They do spend time in our workshops with our students and interact with them. This is how we can really attempt to get it right. I'm referring to the needs of educators and students. So this is an incredible opportunity for all of us. I think the most valuable asset the team possesses is the ability to re-learn. This is truly important in the fast-changing world of AI and AI education.

What are the major challenges in the educational system today? How can AI technology help solve or mitigate them?
Since our main focus is teaching kids about AI let me tackle this issue this way. I believe one of the most important reasons behind project-based learning is that it enables educators, teachers, and students to learn and more important adopt formations around projects rather than having a concept and dull lecture-based learning about AI concepts or just coding and programming, which happens quite often in a traditional learning environment. With ReadyAI students actually, learn to understand AI concepts such as Visual Recognition, Landmark-based Navigation, Object Manipulation, Facial Recognition and Expressions, Speech Generation, Speech Recognition, State Machine Programming, put the execution into a structure under the guidance of their teachers.
Do you see threats of inequality in access to AI-powered education?
We do. And that's why it is all about AI inclusion. Project-based learning is a powerful way of including AI concepts in the learning environment of the education system. Projects selected by students based on their interest are now likely to solve bigger problems.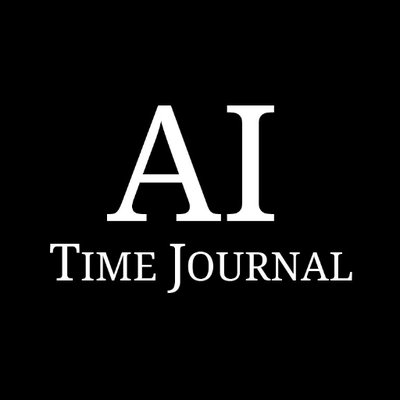 The mission of AI Time Journal is to divulge information
and knowledge about Artificial Intelligence, the changes that
are coming and new opportunities to use AI technology to
benefit humanity.